Skip Navigation
Kidneys Are Vital to Your Health
Your kidneys are located on either side of the spine behind the abdominal organs. They are protected by the ribs in the back. Every day, they perform functions vital to your health. Your kidneys:
Produce urine
Filter waste and toxins
Regulate salt, water and acid
Help control blood pressure
Release hormones that help make red blood cells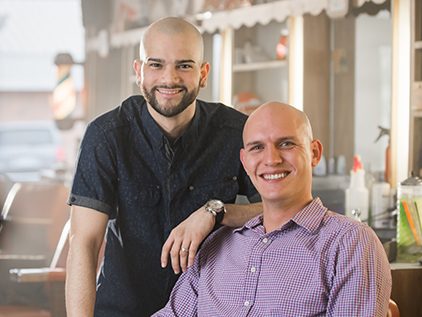 Saving lives with living donation
Born with a rare disease that damages the kidneys, Nate Rivera first went into kidney failure at age 16. The living kidney donation from his father saved his life. But when Nate's illness caused the kidney to fail 6 years later, none of his family or friends were a match.
He didn't think another living kidney donation would be possible – until a stranger stepped in.
Read Nate's story
Chronic kidney disease
Also called kidney failure or renal failure, chronic kidney disease can result from conditions that include:
Diabetes
A disorder of the pancreas, diabetes causes an increased level of sugar in the blood. Symptoms of diabetes include extreme thirst, frequent urination, blurred vision and confusion.
High blood pressure
High blood pressure, or hypertension, affects the arteries and blood vessels. It increases the risk factor for developing kidney disease, heart disease, stroke and peripheral vascular disease, the narrowing of blood vessels in the arms or legs.
Urinary tract diseases
These affect the urinary tract, which includes the kidneys, ureter, bladder and urethra. Although many forms of kidney disease don't show symptoms until the disease is advanced, there may be warning signs.
Heriditary disorders and congenital birth defects
Hereditary disorders include polycystic kidney disease and spina bifida. Congenital birth defects include being born with only a single kidney or deformities of the kidney, ureter, urethra or bladder.
Kidney tumors
These may be noncancerous or cancerous growths originating from kidney tissue, such as renal cell carcinoma and Wilms' tumor.
Kidney failure
Left untreated, chronic kidney failure leads to end-stage renal disease. At this point, the kidney has less than 10 percent normal function. Dialysis or transplant is necessary to sustain life. Symptoms of kidney failure include:
Blood in the urine
Decreased urination
Dry, itchy skin
Frequent infections
Increasing blood pressure
Swelling of the hands and feet
Expert transplant team
If you're facing kidney failure, our kidney transplant team will thoroughly assess your condition to determine your best option for treatment and address all your questions. Should you need a kidney transplant, we'll provide expert care and support before, during and after your kidney transplant.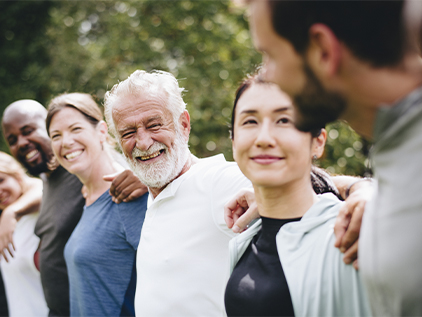 Turning Point
Turning Point offers free classes, programs and tools designed to empower and educate people affected by chronic or serious illness.
Learn more about our services