Skip Navigation
Radioactive Seed Localization
Radioactive Seed Localization
Radioactive seed localization, or RSL, offers an alternative with multiple benefits over traditional wire localization for breast tumors that are too small to be felt. In the traditional method, a radiologist – using mammographic guidance – places a wire into the breast to mark the tumor's location. These wires are placed a couple of hours before surgery. The patient then travels to the surgical facility, where she waits for a surgeon to complete her procedure. RSL is a significant advancement for localizing tumors in the breast.
Innovative procedure for breast surgery patients
We were the first in the region to offer RSL to patients with breast tumors. During the procedure, a specially trained radiologist numbs the breast tissue and inserts a tiny seed approximately 5 mm long into the tissue. The seed's thickness is similar to that of the lead in a mechanical pencil. The small seed emits a trace amount of radiation, detected by equipment in the operating room, to show surgeons the precise location of the tumor.
During surgery, doctors remove both the tumor and the seed. Breast seeds can be placed several days before surgery, giving patients greater comfort and flexibility in scheduling their procedures.
The benefits for patients and future treatments are incredible. It's exciting to be at an institution that is at the forefront for offering this to patients. – Jamie Wagner, DO

Breast surgeon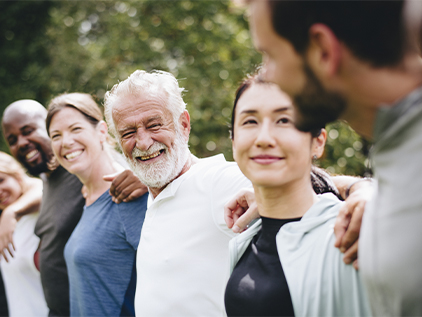 Turning Point
Turning Point offers free classes, programs and tools designed to empower and educate people affected by chronic or serious illness.
Learn more about our services