Skip Navigation
TMS Therapy for Refractory Depression
TMS Therapy for Refractory Depression
There's new hope for people with refractory depression, which is depression that doesn't respond to conventional treatment. Psychiatry and behavioral health specialists at The University of Kansas Health System offer a drug-free therapy called transcranial magnetic stimulation (TMS) – an FDA-cleared, noninvasive treatment that uses magnetic energy to stimulate brain cells and improve the symptoms of depression.
At The University of Kansas Health System, TMS therapy is provided by an expert team of psychiatric and behavioral health specialists – the largest, most preferred practice of its type in Kansas. The team includes board-certified and Spanish-speaking specialists.
What is transcranial magnetic stimulation?
Transcranial magnetic stimulation is a noninvasive treatment that uses magnetic fields to improve depression symptoms. Magnetic impulses are delivered through the scalp, stimulating nerve cells in the areas of the brain that are affected by depression. Most people get TMS therapy when other treatments for depression haven't worked for them, or haven't worked well enough.
Who can have TMS therapy?
Most people with major depression are prescribed antidepressant medications, or are recommended to pursue psychotherapy or both. However, these traditional depression treatments don't always work for all people. In these cases, TMS therapy offers an alternative, effective option to improve depression symptoms for adults.
TMS therapy can be used on its own, or in combination with medication and/or counseling. This makes TMS particularly beneficial for those people who aren't good candidates for antidepressants or who have only seen limited improvements with medication. TMS is also an alternative to electroconvulsive therapy (ECT) which has its own risks.
TMS therapy is not recommend for those who have epilepsy, metal in or around the head, those who have suffered traumatic brain injury or those who have not been diagnosed with MDD (major depressive disorder). Most insurances will not pay for TMS therapy without an MDD diagnosis even with other prior authorization requirements being met.
How does TMS therapy work to treat depression?
TMS uses magnetic pulses, similar to those used in MRI technology, to stimulate the parts of the brain that are underactive in people with depression. During a TMS therapy session, your doctor places a special electromagnetic coil against your scalp to deliver these magnetic pulses. Treatments are delivered in a series of individual sessions spaced out over several weeks. Outpatient care is available for this treatment.
The design of NeuroStar® TMS Therapy ensures that the right treatment dose is delivered to the right parts of the brain every time. When activated, it precisely delivers stimulation to the brain, resulting in safe, targeted, full-strength treatment for effective results.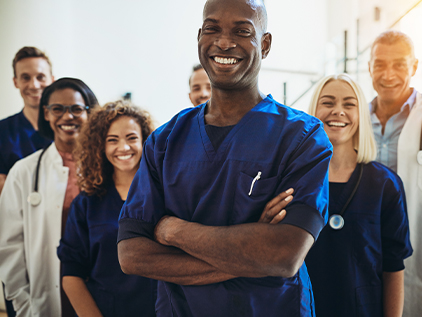 Find a doctor
Doctors at The University of Kansas Health System are care providers and researchers at the forefront of new medical discoveries. From primary care to complex conditions, we offer hundreds of specialists.
Find a doctor
Benefits and risks of transcranial magnetic stimulation
In clinical studies, those who received treatment with NeuroStar TMS Therapy reported improvements in depression symptoms after 4-6 weeks. Additionally:
1 in 2 people experienced significant improvement
1 in 3 people was symptom-free
Side effects from TMS treatment are minimal and can include mild to moderate pain or discomfort at the treatment site. TMS can safely be used with or without antidepressant medications. For some people, TMS therapy can provide a treatment option without the side effects associated with antidepressant medication.
What happens during TMS therapy?
During the procedure, you are alert throughout TMS stimulation treatment, which is conducted in a physician's office. Treatment takes about 17-30 minutes per session, with 5 sessions performed each week for 4-6 weeks. You can resume normal activities immediately after each treatment.
Why choose us for TMS therapy
Our psychiatric team, the largest in Kansas, has qualified TMS providers who complete nearly 500 sessions per year. We provide consultations (including telehealth visits) to see if TMS therapy is right for you. Our dedicated psychosocial support offers a 1 on 1 approach that allows patients to see the same support team for each visit.
We are the only provider in the Kansas City metro area that accepts Medicare for TMS therapy for certain patients. We offer financial counselors to assist with cost and offer a significant cash discount for those eligible for self-pay.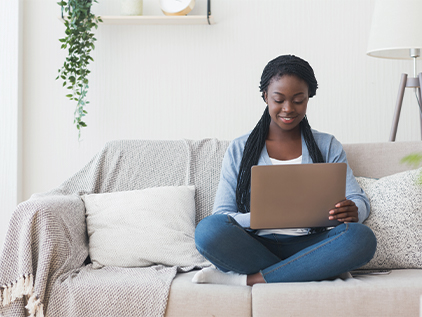 Convenient payments with CommerceCare™
Commerce Bank has partnered with The University of Kansas Health System to bring you CommerceCare™, a fast, flexible and patient-friendly extended financing solution. With CommerceCare™, you can get many of the elective care services you want now and pay over time. CommerceCare™ offers two convenient plans so you can choose the option that works best for you.
Apply now