Skip Navigation
The University of Kansas Health System is the Kansas City region's premier academic medical center. As the destination center for complex care in Kansas City, The University of Kansas Health System is here to assist you in caring for your patients. With a world-class team of experienced physicians using today's most advanced technology, we are equipped to help you handle the most serious and complicated cases. Our dedication to healthcare excellence and patient-focused care means you can be confident your patients will achieve the best possible outcome.
We welcome your referrals and make every effort to enhance communication between our team and yours. If you are interested in having a patient seen at The University of Kansas Health System, or to consult with a physician in any department, call 913-588-5862 or toll-free 877-588-5862. Our physicians are also available for consultation 24 hours a day, 7 days a week.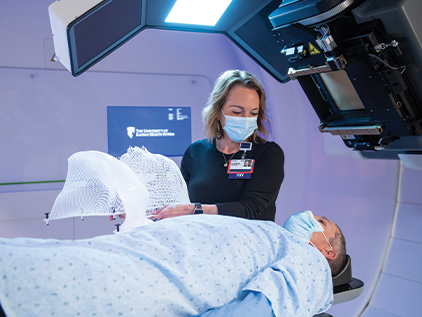 Kansas City is proton therapy's newest home
The Proton Therapy Center at The University of Kansas Cancer Center, 1 of 71 National Cancer Institute-designated cancer centers in the nation, is the only one of its kind in Kansas, Kansas City and the surrounding region. Now, your cancer patients and their families no longer need to leave Kansas City to receive this advanced form of targeted radiation treatment.
Learn about proton therapy in KC
What sets us apart
Our health system is constantly growing and improving. Some of our notable accomplishments include:

Still the best
Our hospital continues to rank as the best in Kansas City and in Kansas according to U.S. News & World Report.

Magnet designation
Our health system earned Magnet designation, nursing's standard of excellence.

Respect for all people
Named a leader in LGBTQ+ Healthcare Equality by the Human Rights Campaign.
Setting a new standard for healthcare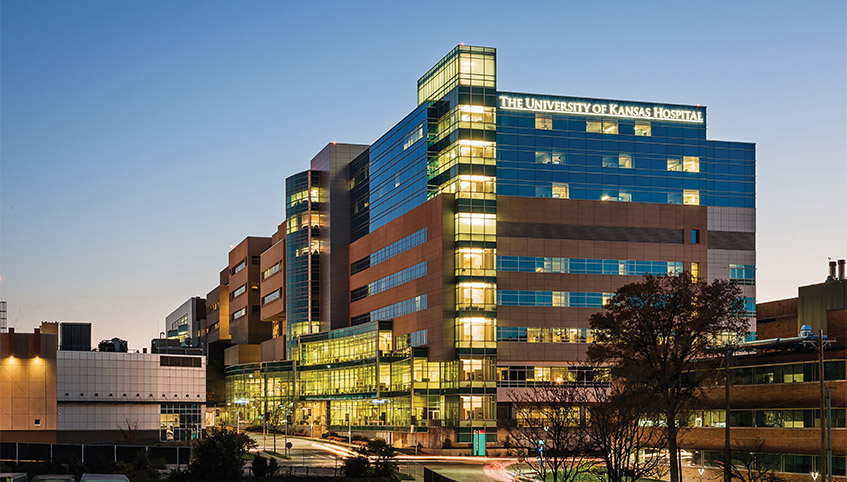 As a premier academic medical center, we are committed to serving as a resource for other hospitals throughout the Midwest. In fiscal year 2016, we served patients from every U.S. state, the District of Columbia, all 105 Kansas counties and most Missouri counties.
Collaboration among physicians representing more than 200 specialties, nurses, researchers, educators and other professionals delivers exciting discoveries and life-changing treatments to patients. It leads to more options, more hope.
This is academic medicine at The University of Kansas Health System.
Giving back
As a not-for-profit health system, our success relies on the gifts of generous physicians and other donors. Make a gift to The University of Kansas Health System and help advance the future of academic medicine.
Related links