September 22, 2022
For many couples, starting a family can be a challenge due to infertility. However, many treatment options are available, including in vitro fertilization (IVF).
Many couples, considering or undergoing infertility treatment, have similar questions: How long will the process take? What can we expect? Looking into infertility options can be costly, daunting and more than a little overwhelming. To help relieve some unease, our very own reproductive endocrinologist and infertility specialist Courtney Marsh, MD, MPH, has answered a few frequently asked questions.
Frequently asked questions about IVF
A: Infertility treatment can be an emotional process and one of the most trying experiences a couple can go through together. In fact, some studies have shown that it can emotionally equate to a cancer diagnosis. Here, at The University of Kansas Health System, we offer psychologists and counselors who specialize in supporting couples undergoing fertility treatment.

Sometimes people can say incredibly hurtful things to people going through the process. Questions, such as "When are you going have a baby?" and "Why haven't you had a baby yet?" These questions are not intended to be hurtful even though they are to a couple struggling with infertility. Support groups can be a great source of solace as there are couples going through similar journeys. The National Infertility Association offers more information and access to these vital support groups.

A: On the lower end of age limits, you have to be an adult, so at least 18 years of age, to go through the IVF process.

A: Each couple must look at their situation and insurance. Insurance coverage is expanding and testing is often covered, but treatments typically are not. For payment resources, visit The National Infertility Association's website. At the health system, we have dedicated financial counselors to support your journey.

A: It's a common myth that infertility means you have to turn to IVF. In truth, it makes up less than 3% of the services we offer. The treatment is highly talked about and a very successful option for some couples. That said, we help many couples successfully conceive without it using options including medications to boost ovulation and intrauterine insemination.

If your insurance does not cover testing, you can lower costs by learning more about your infertility and less costly options available.

A: IVF is a very successful option. In fact, it offers the highest success rate. As awareness is raised around IVF, couples see it as a more and more viable option.

A: Fertility is not disrupted on the male or female side due to COVID-19 vaccinations.

A: Studies are mixed on acupuncture. There are some that suggest it is helpful around the time of embryo transfer, and some that show there is no benefit. Ultimately, it's not a harmful process to go through. If it's something a patient or couple is interested in, I would encourage consulting an acupuncturist.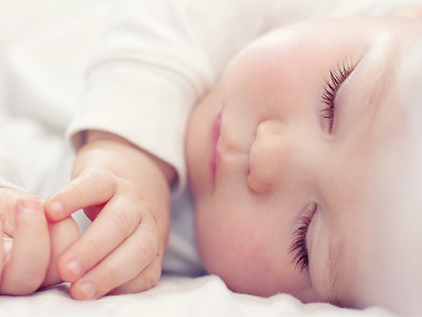 More families are made here
We offer the region's most comprehensive infertility services. And while our success rates are among some of the highest in the nation, our greatest accomplishment is seeing the joy we bring to patients who become parents.
Read patient stories