Skip Navigation
When you need heart surgery, you want to have the best possible care, including technical expertise and a compassionate, friendly environment, preferably close to home. You want the latest equipment and techniques available. Most importantly, you want a coordinated system of care to minimize complications.
The University of Kansas Health System offers everything from minimally invasive heart surgery to heart transplant procedures. Our skilled surgeons work with the most modern technology and treat the most complex heart surgery cases in Kansas City.
Who can benefit from heart surgery
Heart surgery is commonly recommended as a treatment for many different types of heart disease. Specifically, those who may need heart surgery include those who have or have experienced:
Aortic aneurysms
Heart attack
Heart failure
Heart rhythm disorders
Heart valve disorders
Stroke
Structural heart issues
In addition to heart surgery, our cardiothoracic surgeons perform complex surgery for many other conditions affecting the heart, such as lung cancer, chest tumors, esophageal cancer and more.
Risky treatment plan brings hope
Jerry Sheridan of Sheridan's Frozen Custard was always active in his family business and his community. But a deadly heart attack affected him so severely, doctors didn't expect him to live. A risky combination of treatments was his only hope for survival.
Read Jerry's story
Heart surgery treatments and procedures
In addition to traditional heart surgery, we are known for expertise in less invasive procedures, such as:
MitraClip is a small device that can be inserted in the heart through a vein in your leg. MitraClip restores normal blood flow by attaching to the mitral valve, allowing it to close more completely.

Patients who are unable to take blood thinners benefit from the LARIAT procedure. The unique design of LARIAT, which resembles a lasso, allows the device to be placed through a catheter. LARIAT permanently closes the left atrial appendage, thus reducing the risk of future blood pools, clots and stroke.

Surgically placed heart valves that have become narrow or leaky can be treated without complex surgery using the Melody procedure. Melody can be used in children and adults to restore heart valve function and delay the need for surgery.

CoreValve is a small device shaped like a champagne hood that can replace narrowing heart valves for improved blood flow. Research has shown CoreValve to be more beneficial than traditional surgery for high-risk patients.
These innovative treatments result in less scarring, reduced exposure to anesthetic and a quicker recovery. They are excellent options for patients who are not candidates for open-heart surgery due to health or age. The University of Kansas Health System is also known for innovation in several key areas of heart surgery:
Robotic procedures
Endovascular (minimally invasive) treatment of blood vessel aneurysms and traumatic injuries
Minimally invasive heart valve replacement, including transcatheter aortic valve replacement (TAVR)

Our heart surgery patients experience outcomes comparable with the very best programs in the United States.

Every patient sees both a cardiologist and cardiothoracic surgeon, and second opinions are available.

Our surgeons are on the forefront of innovation. They participate in unique clinical trials and have special surgical expertise.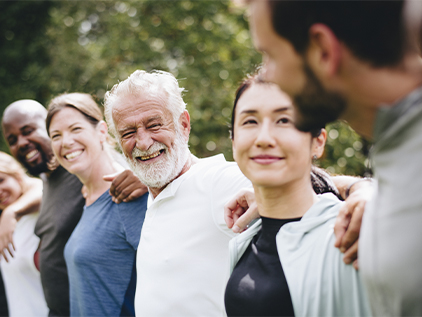 Turning Point
Turning Point offers free classes, programs and tools designed to empower and educate people affected by chronic or serious illness.
Learn more about our services
What to expect
We realize the time before your procedure is stressful for you and your family. That's why we want to help you prepare for it. We'll help you understand your condition and answer questions about your hospital stay and our exceptional physicians and staff. We want you to feel well cared for and comfortable. Let us know at any time how we can improve your experiences with us.
High-tech rooms saves lives
Our state-of-the-art operating theatre includes a hybrid room. The room serves as an advanced imaging suite and an operating room. This allows us to do the latest, most advanced procedures that require the skills of multiple doctors from different specialties. In this suite, we can perform high-risk operations without having to move patients from one area to another.
The surgical suite honors Dr. William Reed and his wife, Mary. He founded MidAmerica Thoracic and Cardiovascular Surgeons, and her nursing career included work in intensive care. Dr. Reed had a long and distinguished surgical career and developed many innovations in cardiovascular surgery.