Skip Navigation
Essential tremor is one of the most common movement disorders, occurring about 10 times more frequently than Parkinson's disease. The disease can have a broad impact, causing difficulties in writing, eating, drinking, dressing and speaking – all of which can lead to embarrassment and concern that may cause depression or anxiety.
The University of Kansas Health System offers premier resources to help people with essential tremor manage symptoms and improve quality of life. Our comprehensive care addresses physical and emotional well-being.
About essential tremor
Essential tremor is a neurological disorder in which the hands, head, trunk, voice or legs shake rhythmically and uncontrollably. It is often confused with Parkinson's disease or dystonia, which have similar signs but different causes. An accurate diagnosis is important to determine effective treatment.
Symptoms and risks
Essential tremor is inherited 45-90% of the time.
In this condition, tremors occur when muscles are active, becoming evident during eating, drinking, speaking or writing, for example. As the ability to perform daily tasks decreases, disability and depression can become significant issues.
Diagnosis and treatment
Physicians may suggest antiseizure medications or tranquilizers to calm trembling. Botox® injections can be helpful, particularly when trembling takes place primarily in the hands. Deep brain stimulation can also provide long-lasting symptom control.
Why choose us

Still the best
Our hospital continues to rank as the best in Kansas City and in Kansas according to U.S. News & World Report.

Interdisciplinary care
We provide comprehensive care to support patients over time.

Leading researchers
Our providers are also leading researchers. They care for patients today and drive research to develop new treatments.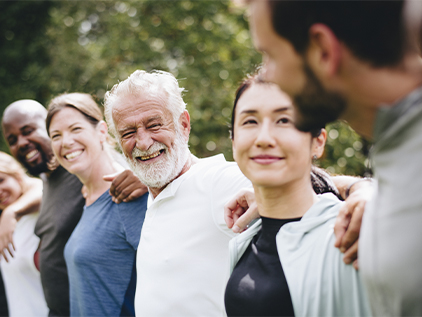 Turning Point
Turning Point offers free classes, programs and tools designed to empower and educate people affected by chronic or serious illness.
Learn more about our services
Our experts
Learn more about our leaders in essential tremor treatment and research.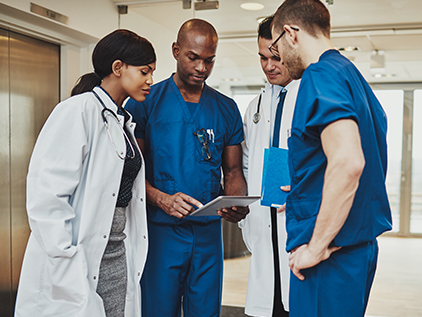 Leading research and clinical trials
As part of one of the nation's premier academic medical centers, our care providers are committed to research and scientific discovery through the University of Kansas Medical Center. We can often include our patients in potentially lifesaving clinical trials and treatment options not available anywhere else.
Our Research