Skip Navigation
While many common movement disorders can't be cured, successful symptom control can manage each condition's effects and promote quality of life for patients and families. Our specialty-trained, interdisciplinary movement disorder team provides complete care to help you live to your full potential.
Our world-renowned movement disorders experts in Kansas City provide advanced diagnoses and leading-edge treatments to help you maintain function and enjoy life.
What are movement disorders?
Movement disorders are a group of conditions in which the brain abnormally signals the nervous system. This causes uncontrolled, involuntary or slow movement. Disease progression may eventually make daily functions – such as eating, drinking, dressing and walking – difficult.
Types of movement disorders
Our team treats common movement disorders, including:
We also offer experience in rarer conditions, such as:
Lewy body dementia, which is responsible for 15-20% of dementia cases, but is difficult to differentiate from Parkinson's disease, occurring within a year of the initial onset of Parkinson's disease symptoms, as opposed to occurring later during the disease's progression.
Multiple system atrophy, characterized by symptoms similar to those of Parkinson's disease, like slowness, stiffness, balance issues and tremor, along with early autonomic symptoms including hypotension, urinary incontinence and erectile dysfunction.
Progressive supranuclear palsy, which can progress rapidly, causing difficulty controlling the feet, falling, speech challenges and cognitive issues.
Movement disorders symptoms and risks
Symptoms of movement disorders include spasms, jerking, twitching, shaking, muscle contraction and gait problems, such as walking unsteadily or dragging a leg.
It is important to note that while many movement disorders share similar symptoms, their causes are quite different. Some movement disorders are caused by genetic factors, while others are thought to be caused by autoimmune conditions, nervous system injuries, certain medications or even infection. Sometimes, movement disorders have no known cause. An accurate diagnosis is critical to determining effective treatment.
Movement disorders diagnosis and screening
To control symptoms, you need an accurate diagnosis. There are many brain transmitters that influence involuntary or reduced movement. Different medications are designed to affect the behavior of each transmitter. Advanced tools help improve the accuracy of diagnosis.
The University of Kansas Health System was the first in Kansas City and the region to offer DaTscan, a diagnostic test to diagnose Parkinson's disease and other tremors. DaTscan uses a radioactive imaging drug injected into the bloodstream to detect dopamine transporters in the brain. DaTscan helps distinguish tremors from other neurological conditions. The precision helps physicians choose the most appropriate treatment.

Parkinson's Disease Center
We offer a Parkinson's Disease Center of Excellence recognized by the National Parkinson Foundation.

Still the best
Our hospital continues to rank as the best in Kansas City and in Kansas according to U.S. News & World Report.

Leading researchers
Our providers are also leading researchers. They care for patients today and drive research to develop new treatments.
Movement disorders treatment
As part of an academic medical center, we are consistently at the forefront of the latest medical advances. We extend leading movement disorder treatment options to people in Kansas City and surrounding areas. For movement disorders, medical and surgical treatments may include:
Why choose us for movement disorders treatment?
Our fellowship-trained movement disorder experts bring focus, innovation and compassion to treatment and support of patients and families. Our specialists' training, education and experience are essential to providing you with precise diagnoses and treatment options.
Our providers collaborate with you to determine a treatment approach that may combine physical, occupational, speech/swallowing and cognitive therapies, medication or surgery to control symptoms and slow disease progression.
Diverse specialists contribute to care plans. Experienced neurologists, neurosurgeons, general surgeons, neurophysiologists, neuropsychologists, neuro-ophthalmologists, neuroradiologists, psychologists, dermatologists, urologists and specialized nurses and anesthesiologists may play a role. The interdisciplinary approach achieves outcomes that surpass the national average.
In evaluating new patients, our physicians perform a complete assessment to answer:
Are you having non-motor symptoms, such as problems with memory, thinking, mood, sleep, dizziness or balance?
How disruptive to daily activities are your symptoms?
What is your current overall quality of life?
Our care team combines neurological and physical examinations with symptom observation and neuroimaging to evaluate your needs. We provide education and help explore the long-term outlook. Through discussion of specific symptoms and their severity, our physicians partner with you and your family to create a personalized treatment plan.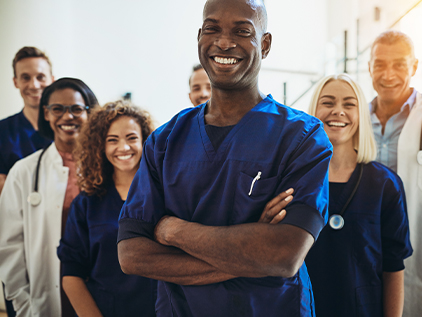 Find a doctor
Doctors at The University of Kansas Health System are care providers and researchers at the forefront of new medical discoveries. From primary care to complex conditions, we offer hundreds of specialists.
Find a doctor
Movement disorders resources and support
We offer services to complement medical and surgical treatments, delivering a complete care plan for every patient managing a movement disorder. These include:
Neuropsychological testing
Occupational therapy
Physical therapy, including LSVT-BIG, a therapy protocol recognized for its effectiveness in addressing movement impairment for patients with Parkinson's disease and related disorders
Social services
Speech therapy, including LSVT-LOUD, a therapy protocol proven to improve speech and communications issues for patients with Parkinson's disease and related disorders
Swallowing evaluations including clinical examination, video study and fiberoptic endoscopic evaluation of swallowing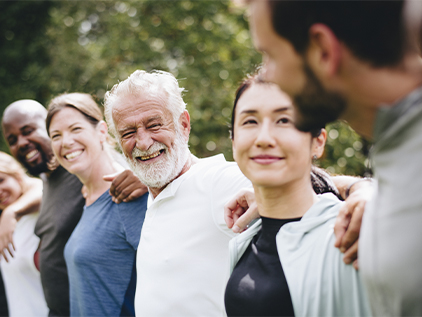 Turning Point
Turning Point offers free classes, programs and tools designed to empower and educate people affected by chronic or serious illness.
Learn more about our services