Skip Navigation
Our expert neurologists and neurosurgeons have deep experience diagnosing and treating facial pain. Facial pain occurs when facial nerves come into contact with structures such as blood vessels. It is a complex condition that requires advanced treatment from experienced neurosciences specialists.
About facial pain
Facial pain is sometimes called "the suicide disease" because people report the pain is the most severe imaginable, so severe they cannot function. Patients often report that on a scale of 1 to 10, facial pain rates a 15. This condition can be difficult to recognize. People often seek care from an ENT or dentist and may even have procedures such as root canals or sinus surgeries to try to relieve the pain.
There are several types of facial pain:
Trigeminal neuralgia involves the fifth cranial nerve.
Occipital neuralgia involves the nerves that run up the spine to the scalp.
Nervus intermedius involves pain sensation deep within the ear.
Glossopharyngeal neuralgia is a pain condition involving the back of the throat.
Facial nerve pain affects men and women of all ages and all ethnicities.
People with facial pain report pain that feels like a lightning bolt or lancing sensation. The pain may come on very suddenly and last for a few seconds to a minute or two. The pain is sometimes triggered by a recognized event, such as a bright light, a certain sound or even a breeze across the face.

Some people visit their ENT, ophthalmologist or dentist seeking treatment and may have procedures like tooth extractions or root canals to try to stop the pain.

A complete history and physical along with advanced imaging studies are used to make a facial pain diagnosis.

Our neurology and neurosurgery specialists offer a complete range of medical and surgical treatment options. We are experienced with a number of medications that can be effective. When medications are not effective or cause side effects, we proceed to innovative surgical options that include:

Craniotomy with microvascular decompression. A neurosurgeon moves the artery off of the nerve.
Craniotomy with internal neurolysis. This is similar to the decompression, but the neurosurgeon also "combs" the nerve to produce numbness that further reduces pain.
Radiofrequency rhizotomy. This outpatient procedure involves heating the nerve to stop pain.
Radiosurgery. In this procedure, a neurosurgeon removes the lesion on the nerve that is causing the pain.
Peripheral nerve stimulation. This minimally invasive procedure uses electrodes to stimulate nerves and mask pain.

While these procedures may not be permanent, 90-95% of patients report they provide immediate pain relief. It is our goal to provide the longest lasting relief possible before further treatment is necessary.

Still the best
Our hospital continues to rank as the best in Kansas City and in Kansas according to U.S. News & World Report.

Interdisciplinary care
We provide comprehensive care to support patients over time.

Leading researchers
Our providers are also leading researchers. They care for patients today and drive research to develop new treatments.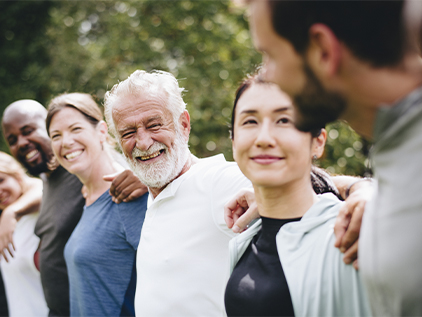 Turning Point
Turning Point offers free classes, programs and tools designed to empower and educate people affected by chronic or serious illness.
Learn more about our services
Our experts
Learn more about our leaders in facial pain treatment and research.

Michael J Kinsman

Neurosurgery

Locations:

Medical Pavilion
2000 Olathe Boulevard
Kansas City, KS 66160

Timothy E Stepp

Neurosurgery

Locations:

Medical Pavilion
2000 Olathe Boulevard
Kansas City, KS 66160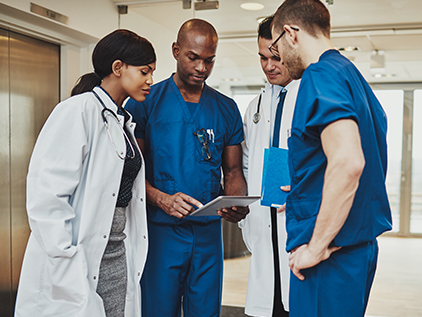 Leading research and clinical trials
We collaborate closely with the University of Kansas Medical Center to realize the power of academic medicine. Here at the health system, we deliver advanced patient care. The researchers at the medical center conduct industry-leading clinical trials and explore leading-edge innovation.
Our Research