Skip Navigation
When pain lasts for more than 12 weeks, it's considered chronic. Chronic pain has the power to affect everything in your life – from your daily routine to your relationships. Many people become so used to their chronic pain that they forget what it's like to live normally.
The chronic pain management experts at The University of Kansas Health System in Kansas City are here to help. Our double board-certified, fellowship-trained pain medicine anesthesiologists have the highest level of training and education available. Their expertise ensures you receive safe, high-quality care when you need it most.
Your primary care provider is also an excellent resource for beginning treatment to manage pain. You may want to seek your primary care provider's advice on beginning treatment directly or referring you to a pain management specialist.
When you're in pain, you can't function at your best. Start feeling better today.
Understanding your chronic pain
Chronic pain can be very mysterious – it may seem to have no direct cause or obvious triggers. It may affect one area of the body or be in several places at once. It can make your muscles tense, steal your energy and limit your ability to move freely.
To create an effective pain management plan, it's important to understand what's causing your pain. Our pain management team will conduct a complete pain assessment to identify the cause of your pain and pinpoint the most beneficial therapies. This in-depth screening will include a detailed inventory of your medical history so that we can see what has and has not worked for you in the past. That way, only those treatments that are most successful or that haven't been tried yet are recommended.
Our approach to chronic pain management
We believe in providing compassionate care for each person and an individualized approach to treatment. Our goal is to treat your pain with the full spectrum of options available to you, including a combination of minimally invasive interventions, physical therapy and, when necessary, medications.
We believe not only in treating pain, but also identifying the exact source of pain to better tailor a treatment plan for you. Experienced care is provided quickly, and most people improve within just a few visits.
Conditions we treat
Because we are an academic medical center, The University of Kansas Health System is able to care for people with complex medical issues. This includes even the most challenging pain management cases.
We often see people who struggle with chronic pain conditions like:
Abdominal pain
Arm injuries
Back pain
Cancer pain
Complex regional pain syndrome (CRPS)
Diabetic pain
Facial pain
Headaches
Low back and leg pain
Musculoskeletal pain
Neck pain
Neuropathies (nerve disorders)
Pain from herniated discs, spinal stenosis
Pelvic pain
Post-laminectomy syndrome (failed back syndrome)
Reflex sympathetic dystrophy (RDS)
Postherpetic neuralgia (a complication of shingles)
Spinal stenosis
Spinal tumors
Vascular pain (pain caused by damaged communication between blood vessels and nerves)
Vertebral compression
Chronic pain treatments
There are many different therapies for chronic pain relief. Choosing the right treatment for you will require a comprehensive evaluation. For some people, a combination of approaches might be recommended for longer-lasting pain relief.
At The University of Kansas Health System, we offer all of today's most current treatments for chronic pain relief. Some of your options include:
BOTOX® for headaches
Epidurals
Facet joint injections
High-frequency stimulation (HF10™)
Intracept®
Intrathecal drug delivery
Intra-articular injections
Kyphoplasty/vertebroplasty
mild® procedure for lumbar spinal stenosis
Nerve blocks
Neurolytic injections
Peripheral nerve simulation
Radiofrequency ablation
Sacroiliac joint injection
Spinal cord stimulation
Spinal tumor radiofrequency ablation
Superion VertiFlex
Trigger point injections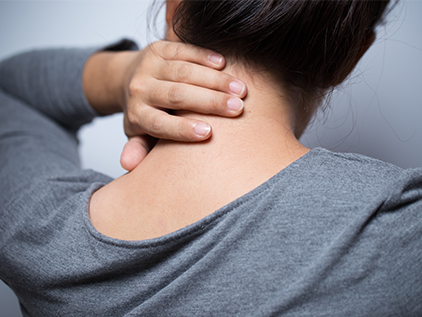 Treatment for chronic pain
If you have chronic pain, HF10 spinal cord stimulation may be an option for you.
Learn more
Why choose us for chronic pain management
Interdisciplinary care. Interdisciplinary care simply means that you will benefit from a comprehensive team of doctors from different specialties all working for you.
A comprehensive approach. We provide "end-to-end" care. That means we work with you from the moment you walk through our doors, throughout your diagnosis and treatment and beyond.
Innovative treatments. Because The University of Kansas Health System is an academic medical center, we offer innovative treatments and clinical trials – often long before other hospitals can.
Expertise you can trust. Our board-certified physicians provide the most advanced and efficient treatments to alleviate pain. As faculty members at the University of Kansas School of Medicine, they teach medical students and residents the latest in chronic pain treatment.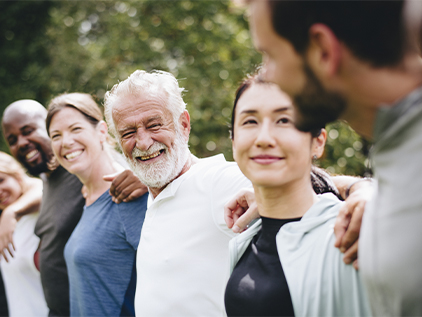 Turning Point
Turning Point offers free classes, programs and tools designed to empower and educate people affected by chronic or serious illness.
Learn more about our services
Our locations
1. The University of Kansas Hospital

4000 Cambridge St.
Kansas City, KS 66160

Sun

12:00 am - 11:59 pm

Mon

12:00 am - 11:59 pm

Tues

12:00 am - 11:59 pm

Wed

12:00 am - 11:59 pm

Thur

12:00 am - 11:59 pm

Fri

12:00 am - 11:59 pm

Sat

12:00 am - 11:59 pm

2. Indian Creek Campus Medical Office Building

Marc A. Asher, MD, Comprehensive Spine Center
10730 Nall Ave., Suite 200
Overland Park, KS 66211

Mon

8:00 a.m. - 4:30 p.m.

Tues

8:00 a.m. - 4:30 p.m.

Wed

8:00 a.m. - 4:30 p.m.

Thur

8:00 a.m. - 4:30 p.m.

Fri

8:00 a.m. - 4:30 p.m.

Sat

Closed -

Sun

Closed -

3. KU MedWest

7405 Renner Road
Shawnee, KS 66217

Mon

8:00 a.m. - 4:30 p.m.

Tues

8:00 a.m. - 4:30 p.m.

Wed

8:00 a.m. - 4:30 p.m.

Thur

8:00 a.m. - 4:30 p.m.

Fri

8:00 a.m. - 4:30 p.m.

Sat

Closed -

Sun

Closed -