Skip Navigation
Many heart problems involve the heart valves – the critical "pipelines" that control blood flow in the heart. A heart valve disorder occurs when blood flow through the valves is compromised, causing the heart to work too hard.
The University of Kansas Health System provides advanced treatment for heart valve disorders. As the Kansas City region's premier academic medical center, our team uses evidence-based measures to deliver excellent outcomes.
About heart valve disorders
The heart has 4 valves that control blood flow: aortic valve, mitral valve, tricuspid valve and pulmonary valve. These valves open and close to keep blood moving in the right direction. With each squeeze, valves keep blood moving as efficiently as possible through the heart. A heart valve disorder occurs when the valves malfunction in 1 of 2 ways:
Regurgitation or leaking: The valve doesn't close completely. This causes blood to flow backward through the valve.
Stenosis or narrowing of the valve: The opening becomes narrow and limits blood flow.
These problems can happen separately or at the same time, and they can happen in multiple valves at a time. Both problems place additional stress on the heart and can lead to heart failure.
When surgery wasn't an option
A severe heart condition made normal daily activities a struggle for Doris Bowman. Ineligible for surgery, her treatment options were limited. Find out how an innovative study at The University of Kansas Health System gave Doris her health back.
Read Doris' story
Types and symptoms
Heart valve disorders can be present at birth or develop over time. Some of the most common types of heart valve disorders include:
Mitral valve regurgitation
Bicuspid aortic valve
Mitral valve stenosis
Pulmonic valve disease
Adult congenital heart disease
A mild heart valve problem may cause no symptoms at all. Some of the symptoms of heart valve disease are the same for other heart problems. If you have any of these symptoms, you should see your doctor.
Shortness of breath
Chest pain
Fainting
Dizziness
Fatigue
Low or high blood pressure
Pain in the abdomen
Palpitations caused by irregular heartbeats
Diagnosis and treatment
The first step in diagnosis is your doctor's stethoscope. If your doctor hears a heart murmur – an abnormal sound in the heart due to turbulent blood flow across the valve – you may be asked to have cardiac diagnostic tests.
Treatments will vary depending on the type and severity of heart valve disorder. Common treatments include:
Medical management: Your doctor may suggest medicines, diet changes, exercise and other changes that will decrease your symptoms.
Surgery: Your valve may need to be repaired or replaced through surgery or a minimally invasive procedure.
Why choose us
The University of Kansas Health System offers expertise for even the most complex heart valve disorders. Our surgeons treat many patients who have been considered too high-risk by other cardiac care programs, yet our mortality rates are lower than expected. We deliver excellent outcomes by focusing on less invasive procedures, which require smaller incisions and fewer transfusions, resulting in lower complication rates.
At our hospital, you'll benefit from:
Leading-edge imaging technology, including cardiac MRI and the high-speed Flash CT scanner
Transesophageal echocardiograms performed in the operating room by board-certified anesthesiologists
Specialized cardiac pre and post-operative care and cardiovascular intensive care
Advanced technology
Our physicians are at the forefront of the newest surgical, nonsurgical and minimally invasive techniques for heart care. We offer more minimally invasive valve options than any other hospital in the region, including CoreValve® and Edwards SAPIEN®. Our physicians are highly experienced in implanting these devices.
The University of Kansas Health System is also the only MitraClip® implanting center in the region. MitraClip is a permanent implant used for patients with mitral regurgitation, a heart valve disorder that occurs when the heart's mitral valve leaflets do not close tightly. Because MitraClip uses catheter-based technology, it can be implanted without open surgery and is an option for select patients who are not candidates for surgery.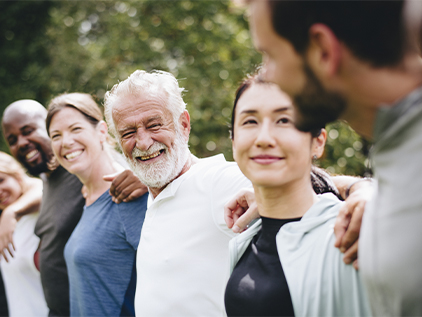 Turning Point
Turning Point offers free classes, programs and tools designed to empower and educate people affected by chronic or serious illness.
Learn more about our services
What to expect
When you visit The University of Kansas Health System, you'll receive complete testing and results on the day of your visit. You will receive coordinated care to reduce the number of appointments you need and streamline your heart care treatment. Our specialists can schedule your appointment with a cardiothoracic surgeon and cardiologist in a single visit and perform any necessary diagnostic tests at the same time.
As our patient, you'll benefit from the most current treatments. Our physicians consistently offer treatments unavailable elsewhere in the region. We are among few organizations in the nation to offer all of today's most sophisticated transcatheter valve treatments – procedures performed without open chest surgery.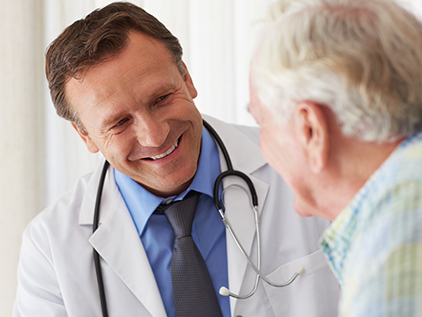 Second opinion services
When making a decision about your heart treatment, a second opinion provides reassurance and confidence that your treatment plan is the best option for you. Learn more about our cardiology second opinion service or call 913-588-1227 to schedule an appointment.
Cardiology second opinion services