Skip Navigation
At The University of Kansas Health System, we understand what's at stake during a medical emergency. That's why we focus on providing fast, lifesaving care to those suffering from a heart attack in Kansas City. Statistics show that people who come to us while having a heart attack are more likely to live. Our survival rates far exceed the national average.
The University of Kansas Health System is a leader in the prevention, diagnosis and treatment of heart disease. If you suspect a heart attack, don't drive to the hospital. Call 911 immediately. Treatment can begin when the emergency team arrives.
What is a heart attack?
A heart attack occurs when arteries that supply blood to the heart are blocked. This is different from sudden cardiac arrest, which happens when the heart stops beating unexpectedly. During a heart attack, parts of the heart muscle begin to die without oxygen. This can cause permanent heart damage and may be fatal without treatment.
Heart attack symptoms and risks
Heart attacks are most often caused by the buildup of waxy substances, such as plaque, in the arteries – a condition called atherosclerosis. Other heart attacks are caused by coronary artery disease.
Heart attacks can often be prevented with proper exercise, nutrition and lifestyle choices. Risk factors that you can control to reduce the likelihood of heart attack include:
Blood cholesterol
High blood pressure
High blood sugar
Sedentary lifestyle
Stress
Tobacco use
Weight
Unfortunately, even though you are able to control some risk factors for heart disease, there are others you have no control over that can put you at risk. Uncontrollable risk factors are:
Age: Your risk of heart attack increases with age.
Ethnic background: Racial and ethnic minorities are often at greater risk for heart disease or other conditions that contribute to heart disease.
Gender: Heart disease is the leading cause of death in America for both men and women. In the past, men have been at greater risk than women, but the rate of heart attack in women has been increasing since the 1980s.
Heredity: You are at greater risk for heart attack if your father or brother had heart disease before age 55 and/or your mother or sister had heart disease before age 65.
Symptoms can develop slowly over time, or they may occur unexpectedly. Some of the most common warning signs of a heart attack are chest discomfort, upper-body discomfort, shortness of breath, nausea, cold sweats and lightheadedness.
Not all of these signs occur in every heart attack. In fact, it's estimated that up to half of heart attacks do not have traditional symptoms, such as chest pain. If you suspect you are having a heart attack, call 911.
Heart attack diagnosis and screening
A number of heart tests can be used to diagnose a heart attack. A cardiologist will compare your test results, symptoms and family history to determine if a heart attack occurred. Once diagnosed, you may require treatment to restore blood flow and heart function.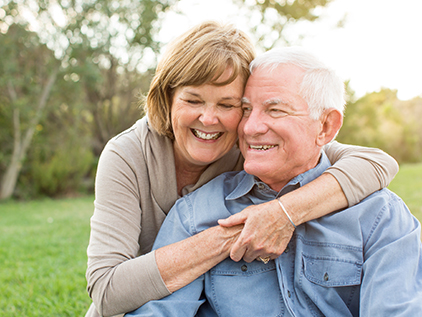 How healthy is your heart?
Heart disease can occur slowly or abruptly, sometimes without any obvious symptoms. Find out if your heart is healthy by taking our online heart health assessment.
Take the Quiz
Heart attack treatment
A heart attack requires treatment such as heart surgery or a minimally invasive procedure. During or after a heart attack, you may need cardiac catheterization to restore blood flow to your heart.
Following treatment for your heart attack, your doctor will likely recommend cardiac rehabilitation. Cardiac rehabilitation helps you learn how to eat right, exercise and understand your condition so you can avoid another heart attack. Through this program you will:
Improve your quality of life
Prevent your condition from getting worse
Reduce your risk of future problems
Regain your strength
Why choose us for heart attack care
Our dedicated heart attack team provides the fastest response possible to increase your chances of survival. Our staff are ready to get you right into our state-of-the-art catheterization labs. We routinely exceed the national goal of getting a closed artery open within 90 minutes of medical contact.
As part of the region's premier academic medical center, we create the protocols that other hospitals adopt. We work closely with area emergency teams to coordinate treatment. Together, we save more lives.
Our hospital was the first in Kansas to become accredited as an American Heart Association Mission: Lifeline Heart Attack Receiving Center. This status honors our efforts to speed up treatment for patients with the most deadly type of heart attack – when blood flow to the heart is completely blocked.
That's because our emergency and cardiology staff have formed a heart attack team and have advanced training in treating heart pain. They are involved in research to keep improving and accelerating heart attack treatment. We have partnered with all referring ambulance and fire rescue squads to get you the right treatment as fast as possible. When the emergency medical provider or local hospital calls, we assemble a team right away. They're ready to jump into action when you arrive.
We believe patients come first
We start by putting patients first and it shows. Our program ranked No. 49 among the nation's best in U.S. News & World Report's Best Hospitals 2023-24. Rankings are based on measurable achievements in quality, safety, nursing excellence and more.
Read about this honor
Heart attack resources and support
Finding Balance
With no existing blood pressure, weight or cholesterol issues, David Rutkowski's heart attack was a shock. What was even more shocking was his treatment plan: quintuple bypass surgery and 5 grafts. Now, he's in better health than before his heart surgery.
Read David's story