Skip Navigation
Kidney Donor Evaluation
All potential living kidney donors must go through the 5-step kidney donor evaluation process. Our living kidney donor team will guide donors and recipients through the process.
Initiate contact with living kidney donor coordinator

To begin the kidney donor evaluation, donors must call the living donor coordinator at 913-588-0266 to provide background information. Donors must also fill out the donor questionnaire online or discuss by phone.
Test for kidney match or explore additional options

Once we receive the questionnaire, we may request the donor's medical records and take a crossmatch blood test to determine if the donor is a match. This test can be performed at any local laboratory. If multiple interested donors are a match, we will proceed with only 1 donor at a time to step 3. As part of the kidney donor screening, we may also explore options such as paired exchange or potential chains.
Informed consent visit

The potential donor will visit our clinic for a daylong assessment by our living kidney donor team. A 24-hour urine collection should be performed the day before clinic and brought in for the appointment. Labs will be taken and a chest X-ray and EKG will be performed. Our team will also schedule a computed tomography arteriogram (CTA) of the abdomen for another day. Donors age 50 or older will need an echocardiogram and colonoscopy. Female donors will need an updated mammogram and Pap smear.

The donor will also meet with the living kidney donor team, which consists of:

Transplant nephrologist
Transplant surgeon
Transplant pharmacist
Dietitian
Financial coordinator
Social worker
Living donor advocate
Nurse coordinator
The potential donor will also attend a class led by a living donor coordinator. A caregiver must accompany the donor to this class.
Committee review
The multidisciplinary living kidney donor team will meet with additional nephrologists, surgeons, coordinators and independent advocates to review the donor's test results. The committee will approve, deny or defer kidney donor evaluation results. If a donor is deferred, the committee will re-evaluate following additional testing.
Kidney transplant surgery and follow-up
If the candidate is approved for kidney donation, we will schedule a transplant date. Donors will be scheduled for an anesthesia appointment at The University of Kansas Health System 1-2 weeks before surgery, and a final blood draw will be done to confirm compatible blood types between donor and recipient. Donors will also meet with the nurse coordinator to review a final checklist and answer any final questions.
During the hand-assisted laparoscopic nephrectomy procedure, a small incision is made above the belly button. Three instrument port sites are made to the right or left of where the organ will be removed. The minimally invasive surgery typically lasts 3-4 hours, and donors will be in the hospital to recover for at least 2-3 days. A 2-week follow-up appointment will be scheduled with the transplant surgeon, and follow-up labs, weight and blood pressure monitoring will be required every 6 months for 2 years after the surgery. We also recommend donors visit their local primary physicians every year for the rest of their lives.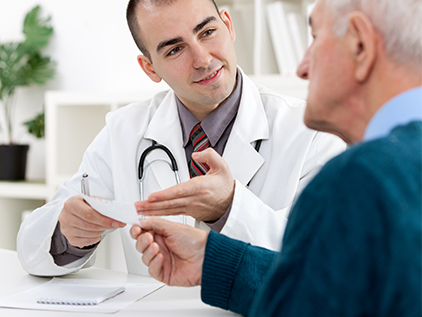 Related links