Skip Navigation
Pancreas Transplant Program
People who need a pancreas transplant choose The University of Kansas Health System because of our reputation, excellent patient outcomes and our commitment to compassionate care. Our multidisciplinary pancreas transplant team thoroughly evaluates your condition to determine your best treatment option.
If a pancreas transplant is the right treatment for you, our pancreas specialists will provide comprehensive care and education, from your first evaluation through your pancreas transplant and for the rest of your life. The University of Kansas Health System is the only facility in the region that performs liver, kidney and pancreas transplants.
About our pancreas transplant program
Providing the largest and longest standing solid organ transplant program in Kansas, The University of Kansas Health System delivers the region's most innovative and complex pancreas transplant care. Those facing transplant trust the team that has helped thousands triumph over organ failure to experience a new outlook on life.
Since 1969, people from across the country have placed their confidence in our expertise and commitment to high-quality, comprehensive care. Our experienced care team uses advanced surgical techniques to achieve excellent outcomes for transplant recipients.
Our proven pancreas transplant program:
Consistently provides shorter wait times and better outcomes than the national average
Has performed more pancreas and kidney/pancreas transplants than any other hospital in the region*
Offers recognized transplant surgeons and transplant medicine specialists who deliver innovative surgical care and follow-up
*Source: UNOS, Transplants by Donor Type, Center, U.S. Transplants performed Jan. 1, 1988 - Mar. 31, 2014, For Organ = Kidney/Pancreas AND For Organ = Pancreas, Area = Region 8
Your pancreas transplant team
Specialists throughout our organization collaborate to assess patients and determine whether transplant is the best option on the journey toward improved health.
As a transplant candidate, you'll collaborate with a comprehensive, dedicated care team.
Our pancreas doctors determine if you are a candidate for a pancreas transplant. Our nationally recognized nephrologists monitor and manage all nonsurgical aspects of your care. Our transplant surgeons perform the operation and monitor your pancreas' function, rejection and any surgical complications.

Anesthesiologists monitor and manage recipients' life functions throughout the transplant process. They specialize in using drugs and other agents to relieve pain during and after surgery, including recovery.

These ICU nurses specialize in the care of transplant patients. They provide the lifesaving support for any complicated transplant medical condition.

After patients leave the transplant ICU, they receive care from specially trained transplant nurses. These nurses provide care during most of your hospital stay.

Our transplant coordinators are specially trained registered nurses. They provide care in every phase of the transplant process, from evaluation to long-term follow-up. Coordinators prepare you for pancreas transplant, schedule clinic visits, monitor test results and help you understand your medications. They are your primary contacts for any questions you and your family may have.

One of our financial coordinators will advise you of your financial options for covering the cost of pancreas transplantation. They will help determine what part of your pancreas transplant surgery, medications and care is covered by Medicare, Medicaid or private insurance. The financial coordinator can also help you find other financial assistance resources, if needed.

Our psychologists provide counseling and therapy to help you and your family cope with the stresses associated with chronic disease and pancreas transplant. Services include individual and family therapy, stress management training, depression counseling and addiction counseling.

Our pharmacists instruct you and your family about your medications before and after transplantation, and assist with your daily medication schedule.

Our registered dietitians help you manage your nutrition, before and after your pancreas transplant. The dietitian will assess your nutrition, make recommendations for your diet and provide help with decreased appetite, weight loss, nausea and vomiting.
Our pancreas transplant services
Our transplant team brings unparalleled skill and focus to our transplant program. Our pancreas transplant surgeons and doctors provide expert treatment for all types of pancreas conditions, including:
Current patients can self-schedule care through MyChart. Don't have a MyChart account? Sign up now to create one.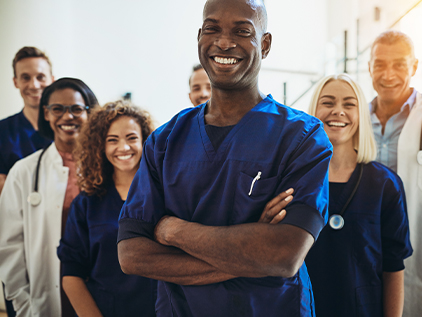 Find a doctor
Doctors at The University of Kansas Health System are care providers and researchers at the forefront of new medical discoveries. From primary care to complex conditions, we offer hundreds of specialists.
Find a doctor

Still the best
Our hospital continues to rank as the best in Kansas City and in Kansas according to U.S. News & World Report.

Magnet-recognized
The University of Kansas Hospital has been designated a Magnet® facility by the American Nurses Credentialing Center since 2006.

Respect for all people
Named a leader in LGBTQ+ Healthcare Equality by the Human Rights Campaign.
Related links