Skip Navigation
Living Kidney Donor
Nearly 100,000 people are waiting for a miracle, but it takes just a single person to make a difference. If you are waiting for a kidney donation, consider asking a family member, friend or community member if he or she would donate. Almost 20% of kidney donors are living donors. Someone in your life may be willing to donate life.
At The University of Kansas Health System Center for Transplantation, we offer a living kidney donor team dedicated to guiding donors and recipients through the living donor process.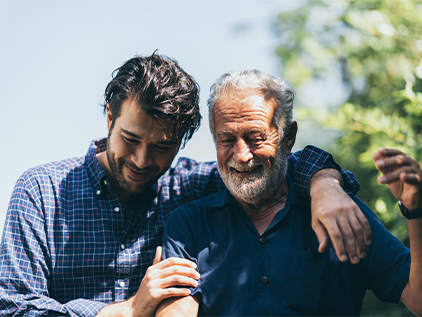 Exploring the gift of life
Could organ transplant be right for you? Request an evaluation today. Our team will be happy to talk with you and support you through your health journey.
Request an evaluation
What is a living kidney donor?
A living kidney donor is someone who donates one of his or her 2 healthy kidneys to a family member, unrelated friend or even a complete stranger. The remaining kidney can do the job of 2.
Who can be a living kidney donor?
Any healthy adult age 18 or older with normal kidney function can potentially donate. Living donors will undergo an evaluation at our Center for Transplantation to ensure they are a fit for donation.
Considering donation?
If you have questions about living kidney donation or would like to learn more about the process, contact our living donor coordinator at 913-588-1227.
What are the benefits of living donor kidneys?
Kidneys from living donors typically function much longer than kidneys from deceased donors. Advantages of living donor transplants include:
Better long-term outcomes
Shorter wait times
Scheduled surgery
Lower risk of rejection
What can the living kidney donor expect?
Our kidney transplant team will explain the entire process to your living donor, including recovery time and potential financial considerations. Long-term life expectancy and general health of the donor are usually unaffected by the removal of 1 kidney. However, as with any major surgery, there is risk.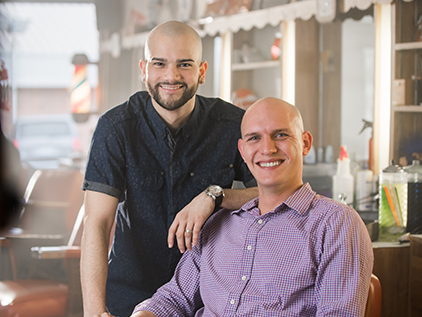 What if my living kidney donor is not a match?
In some cases a living donor may not be able to donate to their intended recipient for a number of reasons. In these instances, paired kidney donation is considered – a process where a donor donates to someone they don't know so that the intended recipient can receive a kidney from the other recipient's living donor.
Living kidney donation costs
The recipient's insurance usually covers the living donor's evaluation, medical care and surgery. Insurance does not cover the donor's travel and lodging expenses, wages lost during recovery and yearly exams.
Our kidney donation experts
Sean C Kumer

Transplant Surgery

Locations:

The University of Kansas Hospital
4000 Cambridge Street
Kansas City, KS 66160

Timothy M Schmitt

Transplant Surgery

Locations:

The University of Kansas Hospital
4000 Cambridge Street
Kansas City, KS 66160
Related links