Skip Navigation
Liver Transplant Program
For people with end-stage liver disease, liver transplant is an option that may save and dramatically change lives.
The liver transplant program at The University of Kansas Health System represents the largest team in the Kansas City region providing advanced, comprehensive care. We help liver transplant patients achieve outcomes that surpass the national average.
About our liver transplant program
A liver transplant is life-changing. At our Center for Transplantation, we provide advanced care for numerous liver transplant patients. Our program continues to grow in volume, and we deliver outcomes that exceed regional and national benchmarks.
Our proven liver transplant program:
Achieves patient survival for liver transplants better than expected nationwide
Consistently provides shorter wait times and better outcomes than the national average
Extends the experience gained from having performed more than 1,440 liver transplants since the program's inception
Offers recognized transplant surgeons and transplant medicine specialists – the largest team in the region providing comprehensive liver care – who deliver innovative surgical care and follow-up
Our fellowship-trained team of transplant specialists offers the most advanced treatment options. This includes highly specialized procedures, such as desensitization and individualized immunosuppressive therapies, in addition to the resources of the region's premier academic medical center.
Each person receives personalized care and treatment. We currently care for more than 1,500 liver transplant patients. Our patients experience superior outcomes – which exceed the national average – reflecting the excellent patient-centered care we provide.
Leading care for liver disease
Our liver transplant physicians and surgeons have the experience and expertise to provide patients with leading transplant care. Our fellowship-trained team of surgeons and hepatologists offers the most advanced treatment options. This includes providing expert management in:
Biliary diseases
Complex endoscopic procedures and surgeries
Hepatitis treatments
Individualized immunosuppressive therapies
Posttransplant critical care
Your liver transplant evaluation
You or your doctor can request a liver transplant appointment or evaluation. One of our team members will contact you to schedule your initial visit. You will meet with a multidisciplinary team that will partner in your care.
We are committed to ensuring you receive experienced, compassionate long-term care from evaluation through surgery to recovery and beyond. Our goal is to partner with you to maintain organ function for a lifetime.
Current patients can self-schedule care through MyChart. Don't have a MyChart account? Sign up now to create one.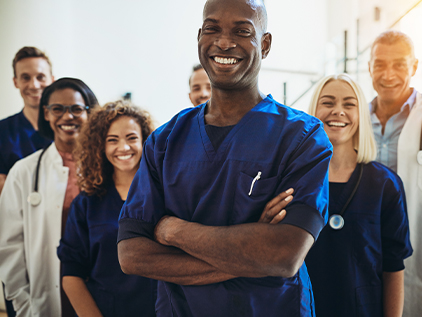 Find a doctor
Doctors at The University of Kansas Health System are care providers and researchers at the forefront of new medical discoveries. From primary care to complex conditions, we offer hundreds of specialists.
Find a doctor

Why choose us
We offer the region's largest and most successful solid organ transplant program.

Unmatched experience
We've completed 1,500+ liver transplants – including 86 simultaneous kidney/liver transplants.

Become a donor
To learn more about organ donation and to become a donor, visit the Midwest Transplant Network, Donate Life America or Gift of Life.
Liver transplant lets mother, teacher reclaim life
After 10 years of "just trying to survive," Amy Ausmus received a new liver that restored her health and freedom.
Read Amy's story
Related links