Skip Navigation
Kidney Transplant Program
Kidney Transplant Program
We are highly committed to living kidney donation whenever possible. A kidney from a living donor is healthier and will last longer than one from a deceased donor. The option expands the number of organs available to help more people in need and eliminates wait time for many.
About our kidney transplant program
The University of Kansas Health System has been consistently performing kidney transplants for more than 50 consecutive years. We performed our first kidney transplant in 1969 and our first simultaneous kidney-pancreas transplant in 1999. Collectively, our kidney transplant program performed about 2,500 kidney transplants to date.
Volumes lead to better outcomes. The University of Kansas Health System is the fourth-largest kidney transplant program in the region. We perform more than twice as many kidney transplants as the next-busiest transplant program. People needing a kidney transplant often travel to our hospital from across the United States because we have above-average survival rates.
We are one of the few transplant programs in the U.S. to practice steroid minimization after patient discharge. Tapering off corticosteroids within 4 weeks after surgery reduces side effects such as diabetes, weight gain, osteoporosis, bone fractures and patient morbidity.
Our kidney transplant services
Our interdisciplinary kidney team diagnoses, treats and manages care for people with kidney disease and pancreas disorders. As nationally recognized nephrologists, our kidney doctors provide comprehensive, compassionate care from your first referral through your kidney transplant and for the rest of your life.
Our transplant surgeons and nephrologists provide expert treatment for all types of kidney disease, pancreas disease and diseases that may damage those organs, including:
Congenital disorders and birth defects
Cystic fibrosis
Kidney tumors
Pancreatitis
Urinary tract diseases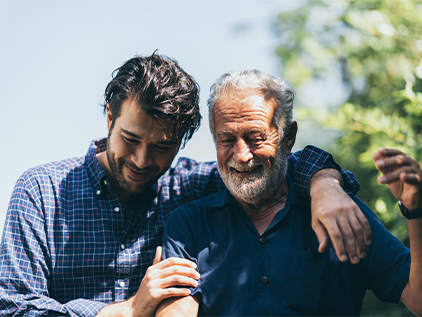 Exploring the gift of life
Could organ transplant be right for you? Request an evaluation today. Our team will be happy to talk with you and support you through your health journey.
Request an evaluation
Research and clinical trials
As part of an academic medical center committed to innovation and discovery, The University of Kansas Health System – in partnership with the University of Kansas Medical Center – is actively involved in research. Our physicians strive to provide patients with the latest advances in medicine. We research conditions like polycystic kidney disease and progressive renal diseases. We conduct clinical trials that include treatments for hepatitis C to prevent recurrence following a transplant. These efforts help ensure our patients have access to the latest treatment options to pursue good health and quality of life.
Your kidney transplant evaluation
You, your doctor or your dialysis center can request a kidney transplant evaluation. One of our nurse coordinators will contact you to schedule your initial visit. You'll meet with a multidisciplinary kidney transplant team that will thoroughly assess your overall physical and psychological condition to determine your best treatment option.
If a kidney transplant is the right course of treatment for you, our kidney specialists will provide comprehensive care and education, from your first evaluation through your kidney transplant and for the rest of your life.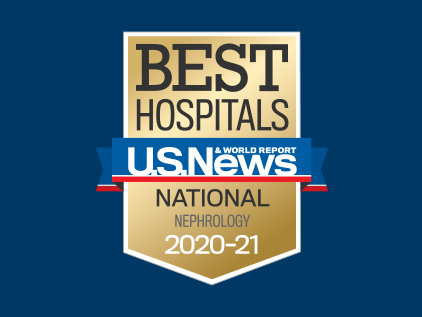 Ranked among the nation's best
Our program ranked among the nation's best in U.S. News & World Report's Best Hospitals 2020-21. Rankings are based on measurable achievements in quality, safety, nursing excellence and more. We are proud to provide you and your loved ones with nationally recognized nephrology care.
Read about this honor
Your kidney transplant team
As a transplant candidate, you'll collaborate with a comprehensive, dedicated care team that includes:
Advanced practitioners
Dietitians
ICU nurses
Transplant coordinators
Transplant nephrologists
Transplant nurses
Transplant surgeons
Working together, these experienced providers support patients before, during and after transplant surgery. They offer the services and education patients need to uphold the lifelong commitment to care for their new organs.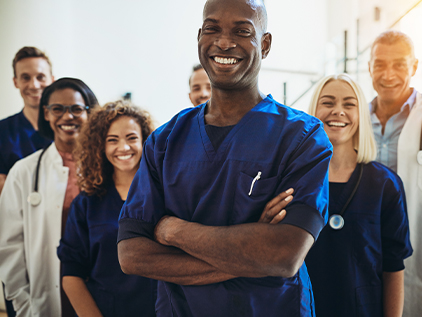 Find a doctor
Doctors at The University of Kansas Health System are care providers and researchers at the forefront of new medical discoveries. From primary care to complex conditions, we offer hundreds of specialists.
Find a doctor
Current patients can self-schedule care through MyChart. Don't have a MyChart account? Sign up now to create one.
Kidney transplant resources
Financial resources
Related links