Skip Navigation
The University of Kansas Health System in Kansas City offers a multidisciplinary approach to your individual transformation. Our goal is to alleviate gender dysphoria or strong sense of dissatisfaction or unease. This condition may require a variety of services that differ from person to person. We aim to assist people who identify as transgender, transsexual, gender variant, gender nonconforming and gender questioning.
Treatments and services
To initiate hormone treatment, our team requires a referral from a mental health professional, as outlined in the World Professional Association for Transgender Health, or WPATH, Standards of Care. We work closely with gender therapists in the region to provide continuity of care. Our physicians and staff can direct you toward other transgender resources as well, including mental health, medical and surgical care and ancillary services, such as electrolysis and speech therapy.
Our physicians assist in nonbinary, male-to-female and female-to-male transition. We also provide referrals within The University of Kansas Health System for other services you may require to reach your goals.
Our services include:
Adolescent care
Aesthetics
Hormone therapy
Pelvic health therapy
Transgender surgery

Female-to-male (FTM): hysterectomy, oophorectomy, vaginectomy, chest reconstruction, metoidioplasty and phalloplasty
Male-to-female (MTF): tracheal shave, breast augmentation, facial feminization and vaginoplasty

Voice therapy and vocal surgery
Why choose us
As part of the region's premier academic medical center, we provide the highest level of patient care and education based on the latest research. This approach to care gives you more options to meet your goals. We are ranked as the No. 1 hospital in the state of Kansas by U.S. News & World report. We offer:
The most advanced, comprehensive program within 500 miles
The largest multispecialty physician practice in Kansas City
Board-certified, subspecialized experts in all disciplines
A dedicated nurse program coordinator
In addition, professionals across our health system provide health, wellness and support to the LGBTQ+ community. We tailor our services to meet your needs, from patient relations and transgender medicine services to support for community awareness events.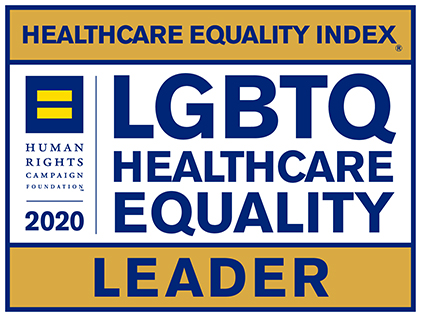 A Leader in LGBTQ+ Healthcare Equality
We have been recognized as a Leader in LGBTQ+ Healthcare Equality by the Human Rights Campaign (HRC), based on the Healthcare Equality Index. Our health system is one of 495 healthcare facilities in the nation to receive Leader status.
Learn more
Our transgender medicine specialists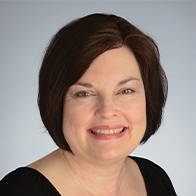 Judy Gay, RN, BSN
Nurse program coordinator

Our location
1. Corporate Medical Plaza

10777 Nall Ave.
Suite 210
Overland Park, KS 66211

Mon

8 a.m. - 4:30 p.m.

Tues

8 a.m. - 4:30 p.m.

Wed

8 a.m. - 4:30 p.m.

Thur

8 a.m. - 4:30 p.m.

Fri

8 a.m. - 4:30 p.m.

Sat

Closed -

Sun

Closed -
We offer several convenient locations in the Kansas City metro area. Depending on your schedule, the purpose of your appointment and the availability of our staff, you may be asked to visit one of our alternate locations.
To confirm your appointment location, call 913-588-6200. Existing patients can view their appointment location on MyChart.
Feeling complete
Lucas Wilhite chose to come to The University of Kansas Health System to have gender-affirming surgery.
Read Lucas' story
Comfortable in his own skin
Becoming her true self
Robyn Johnson-Barbee overcame many obstacles in her transgender surgery.
Read Robyn's story