Skip Navigation
Bariatric and Weight-Loss Surgery Services
Roux-en-Y Gastric Bypass
Roux-en-Y gastric bypass (RNY) surgery was developed in the late 1960s and is one of the most commonly performed surgical weight-loss procedures in the U.S. The technique involves dividing the stomach into 2 parts so that food only passes through a small pouch and bypasses the remaining larger pouch. With a long history of safety and proven track record, gastric bypass is often considered the gold standard of weight-loss surgery.
What is Roux-en-Y gastric bypass surgery?
Roux-en-Y gastric bypass surgery is a procedure that reduces your upper stomach to the size a golf ball. This small pouch is surgically redirected to part of the small intestine, and the food you eat bypasses the remaining part of your stomach and upper part of your small intestine. The reduced capacity of the stomach helps you feel less hungry, eat less food and feel full more quickly. The feeling of fullness also lasts longer because the reduced size of the stomach outlet (also called stoma) delays the food in emptying the stomach.
Who can have Roux-en-Y gastric bypass surgery?
In order to be a candidate for Roux-en-Y gastric bypass surgery, you will need to be evaluated by a doctor. Generally, people who are obese and/or diagnosed with a weight-related illness can benefit from gastric bypass surgery.
How does Roux-en-Y gastric bypass surgery work?
Those who have gastric bypass surgery consume fewer calories. Calorie and nutrient absorption is also reduced since the food bypasses a large portion of the intestines, leading to weight loss. The procedure affects hormones in the gut that increase satiety and reverse obesity-induced insulin resistance.
Benefits and risks of gastric bypass surgery
What happens during gastric bypass surgery?
Gastric bypass surgery is an inpatient procedure that is performed using general anesthesia. During surgery, your surgeon will use minimally invasive, specialized instruments to perform your operation. This will reduce your hospital stay from 5-7 days (as with an open procedure) to 2 days.
After your surgery, you will be taken to a recovery room. Your surgeon will speak to your family and let them know the outcome of your surgery. You will have a nurse at your side the entire time you are in recovery.
Once you are released, you will need to follow a strict diet that includes only clear liquids for the first week. Eventually, over the course of about 6 weeks, you will transition to solid foods again. You will be provided with sample meal plans to help you during this phase of your recovery. It's recommended that you journal or write down what you are consuming during this time to ensure you are meeting your nutritional requirements.
Roux-en-Y gastric bypass surgery often leads to long-term weight loss of up to 60-80%. Your final results will appear over the course of about 2 years. Improvements in weight-related conditions, such as hypertension or diabetes, can also occur during this time.
Why choose us for gastric bypass surgery?
Weight-loss surgery isn't simply about losing weight. It's about improving your health and changing your way of life. The University of Kansas Health System provides a network of support services to help you lose weight and improve your health for good. From nutritional counseling and support groups to insurance coordination, we'll be with you every step of the way to make your experience as comfortable as possible.
Our experienced, board-certified team of bariatric surgeons are experts in their fields. Together, they have performed more than 1,650 bariatric surgeries since 2002. With their expertise, you can trust that you are receiving a safe procedure using the most up-to-date surgical techniques. Our surgeons specialize in minimally invasive surgery to help you recover faster and easier.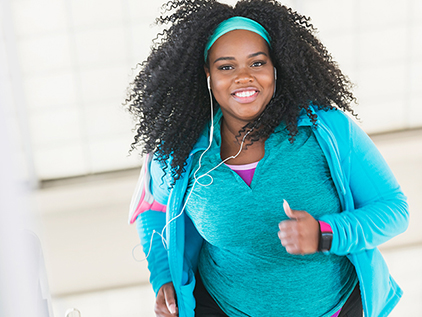 Take the first step. Watch the video now.
Those interested in weight-loss surgery are encouraged to watch our online seminar before scheduling a consultation with a weight-loss surgeon at The University of Kansas Health System.
View the online seminar
Related links