Skip Navigation
Bariatric and Weight Loss Surgery
Bariatric and Weight-Loss Surgery
The University of Kansas Health System offers bariatric surgery, metabolic care and comprehensive services to support you through a successful weight-loss journey with long-lasting, positive outcomes to improve your health. Our experienced, board-certified surgeons offer current techniques with minimum downtime.
Trust the team that has performed thousands of procedures and is backed by the region's premier academic medical center. Our goal is to be your resource when it comes to living a healthy lifestyle and help you get back to living your best life.
We are pleased to offer special prices for area patients paying out of pocket for their surgeries. Patients who reside in Kansas and the 4 surrounding states – Missouri, Oklahoma, Colorado and Nebraska – are eligible.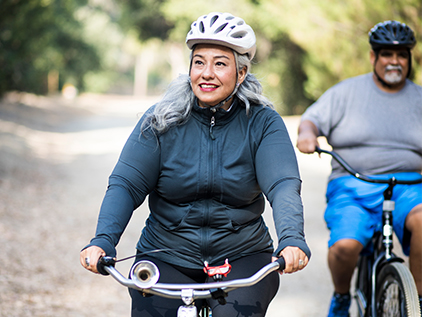 Learn about our specialties
Weight-loss surgery
Being overweight can put you at risk for several medical conditions, such as heart disease, diabetes, metabolic syndrome and more. Weight-loss surgery, also called bariatric surgery, is an excellent solution for those looking to improve a weight-related disease or reduce the risk of developing obesity-related illness. Weight-loss surgery reduces the size of the stomach, altering the amount of food and nutrients the body can absorb, causing dramatic weight loss.
The University of Kansas Health System offers comprehensive weight-loss surgery solutions for people who want to improve their health. Our board-certified physicians have been performing bariatric surgery since 2002. All are are fellows of the American College of Surgeons and the American Society of Metabolic and Bariatric Surgery.
Weight-loss surgery isn't just about losing weight; it's about improving your health from the inside out. We serve patients seeking weight loss surgery from Kansas City, Overland Park and beyond.
Bariatric
Learn about the best and most affordable price for weight-loss surgery in Kansas City.
Learn more
Is weight-loss surgery right for you?
Who can have weight-loss surgery?
Weight-loss surgery may be an option for people who are obese or super obese. People whose body mass index (BMI) is greater than or equal to 35, or who are at least 100 pounds overweight, are considered obese. To qualify for weight-loss surgery, you must have a BMI of 40 or greater. You must also be nicotine-free for at least 30 days prior to your initial consult. We will test to confirm your status.
Those who have a BMI of 35 with health conditions related to their weight may also qualify. Weight-related health conditions that may qualify you for weight-loss surgery include:
Type 2 diabetes
Hypertension
Cardiomyopathy
Polycystic ovary syndrome
Coronary artery disease
Gastroesophageal Reflux Disease GERD Heartburn
Obstructive sleep apnea
Degenerative arthritis of weight bearing joints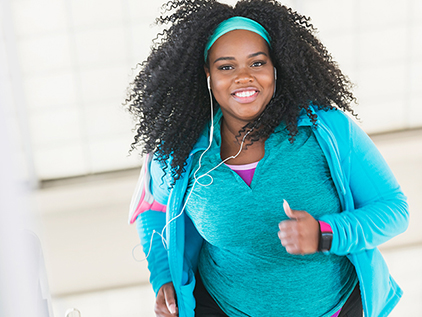 Take the first step. Watch the video now.
Those interested in weight-loss surgery are encouraged to watch our online seminar before scheduling a consultation with a weight-loss surgeon at The University of Kansas Health System.
View the online seminar
Is weight-loss surgery right for me?
Deciding to have weight-loss surgery is a major, life-changing event and an important decision. The first step for those considering weight-loss surgery is to attend a free informational seminar. The seminars give you a chance to have your questions about surgical options for weight-loss answered, and provide information on:
Obesity
Treatment options for weight loss
Available surgical procedures for weight loss
Benefits, risks, expectations and complications of weight-loss surgery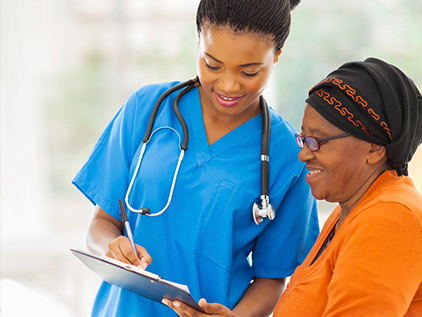 Experience matters
When you're looking for a bariatric surgeon, experience matters. With thousands of bariatric surgeries performed, our team of bariatric surgeons combines in-depth expertise, innovative surgical techniques and the latest technologies to provide you with an outstanding experience.
Meet our team
Why partner with us in your weight-loss care?
At The University of Kansas Health System, our board-certified, experienced surgeons use the most up-to-date, minimally invasive techniques to help reduce pain and speed healing.
We understand that weight-loss surgery is only successful when it is a part of a long-term healthy lifestyle plan. That's why you'll have access to a multidisciplinary team that includes surgeons, dietitians, psychologists, physical therapists and insurance coordinators, along with comprehensive services to help you achieve your health goals.
Our support services include:
Weight-loss support groups: Meet and talk to others who can relate to what you are going through for help and support.
Continued care and wellness classes: We offer low-cost, supportive exercise classes.
Nutritional support: Get information, diet guidelines and nutrition plans to help patients adjust after surgery and map out the best diet going forward.
What to expect after weight-loss surgery
Many people successfully lose weight after surgery. It's normal to experience some pain and discomfort, and the recovery time depends on the type of procedure and each person's health.
You must follow a strict nutrition plan after weight-loss surgery, often starting with a liquid diet, and then transitioning to soft foods until the body can adjust to solid foods again. Because weight-loss surgery can change the way the body absorbs nutrients, you may need to take vitamins and supplements to prevent nutritional deficiencies.
Exercise is also a part of a healthy lifestyle plan. You will start slowly and eventually work toward a suggested exercise routine to build strength as you continue to lose weight.