Skip Navigation
Adjustable Gastric Banding
Bariatric and Weight-Loss Surgery Services
Adjustable Gastric Banding
The University of Kansas Health System offers gastric banding adjustments and removal for people who have received gastric banding surgery, a procedure that involves placement of a band around the upper part of your stomach to limit the amount of food you can eat. By adjusting or removing your gastric band, our board-certified bariatric surgeons ensure your safety and comfort during the weight-loss process.
What is adjustable gastric banding?
Gastric band surgery is a weight-loss procedure in which an adjustable silicone band is placed around the top of the stomach to create a small pouch that holds less food. This band can then be inflated with saline or deflated to adjust the amount of food that can be ingested. People who have this procedure feel full faster and longer.
Who can have adjustable gastric banding?
Adjustable gastric banding maybe be an option if you are obese and/or have weight-related health problems. Not everyone is a candidate for adjustable gastric banding. Another type of weight-loss surgery may be more appropriate based on your current health and goals.
How does adjustable gastric banding work?
The silicone band used in gastric banding surgery has an inner ring that works like a balloon, so your doctor can control the size of the opening between the pouch and the rest of the stomach. By increasing or decreasing the size of this balloon, your doctor can adjust how quickly food travels through the stomach. This means that after surgery, your band can be adjusted to provide you with the best weight-loss results and maximum comfort.
Benefits and risks of adjustable gastric banding
What happens during adjustable gastric banding?
Usually, this gastric banding is done as an outpatient surgery. During the procedure, a surgeon will use laparoscopic techniques to insert an inflatable, adjustable band into your abdomen. The band is wrapped around the upper portion of your stomach to create a small gastric pouch.
The band is attached to a tube that is connected to a port that the surgeon positions under the skin, where it is fixed to the abdominal wall. The band is adjusted by injecting saline into the port to fill the balloon positioned on the underside of your band to narrow the exit opening from the gastric pouch. Most people go home a few hours after surgery and return to work within a week, depending on the type of work.
The band is completely deflated or empty when you are discharged from the hospital. You will be instructed when to return to see the surgeon for a follow-up appointment after surgery. The first appointment is to ensure you are healing well. At your second appointment, you will possibly have the first fill of your band. A fill involves injecting a small amount of saline into the port, which passes through tubing and inflates a balloon that narrows the exit opening from the small gastric pouch. This restriction creates a small gastric pouch at the top portion of your stomach. Eating a small amount of food causes this pouch to send signals telling your brain that you are full.
Why choose us for gastric banding adjustments or removal
The University of Kansas Health System offers comprehensive weight-loss surgery solutions for people who want to improve their health. Our board-certified physicians have been performing bariatric surgery since 2002 and are fellows of the American College of Surgeons and the American Society of Metabolic and Bariatric Surgery.
Although The University of Kansas Health System does not offer adjustable gastric banding surgery, our bariatric surgeons do provide band maintenance (adjusting the band) and band removal for people who have had the procedure previously. As experts in weight-loss surgery, they will evaluate your condition and symptoms (if any) to determine the best approach to your care. Their goal is to help you reach a safe, healthy weight that you can maintain, with as little disruption to your normal life as possible.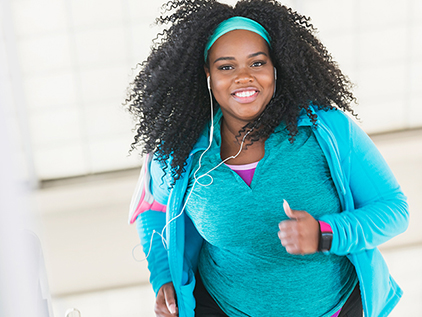 Take the first step. Watch the video now.
Those interested in weight-loss surgery are encouraged to watch our online seminar before scheduling a consultation with a weight-loss surgeon at The University of Kansas Health System.
View the online seminar
Related links