Skip Navigation
X-rays are like photographs that use radiation to create detailed images of the body. Some X-ray exams may include fluoroscopy, which is a dynamic, live X-ray viewed on a monitor. Your care team may use X-ray images to help diagnose injuries and diseases in nearly any part of the body.
Radiologists at The University of Kansas Health System are board-certified, highly experienced specialists, so you can feel confident in the accuracy of your X-ray results. All members of our imaging staff are registered and accredited by the American Registry of Radiologic Technologists.
What is a diagnostic X-ray?
An X-ray uses a small amount of radiation to take pictures of the inside of your body. These images can then be transferred to film or into a digital display on a computer screen.
Who can have a diagnostic X-ray?
Doctors can recommend X-rays for anyone who:
Has already been diagnosed with a condition or disease, and your doctor wants to use an X-ray to see whether it's progressed
Has pain or discomfort in a certain area of the body and your doctor hasn't been able to determine why
Is currently getting treatment for a condition or disease, and your doctor wants to verify how well it's working
What does an X-ray diagnose?
An X-ray can be used to identify and diagnose a wide range of health concerns, both acute (like an injury) or chronic (such as bone cancer). Specialty X-rays can be used for specific functions and diagnoses, such as getting a mammogram to check for breast cancer.
What are the risks of a diagnostic X-ray?
Talk with your radiology care team before your exam if you:
Are allergic to any dyes or have kidney problems
Are nursing or may be pregnant
Have had an X-ray on the same part of your body before (so we can compare old images to new ones)
Before your diagnostic X-ray
Diagnostic X-rays are walk-in exams and do not typically need to be scheduled. If your X-ray is scheduled at a specific time, please arrive 15 minutes before your exam.
Before your X-ray, is important to follow the correct preparation procedures, or we may have to schedule a new appointment:
Continue taking any normal daily medicines, unless your doctor gives you other instructions
You may need to change your diet before the exam
You may need to remove your jewelry or any clothing with metal on it
What to expect during your diagnostic X-ray
Most X-rays take just a few minutes. Fluoroscopy exams, which study areas of the body while in motion, may take longer.
You may need to change into a gown before your X-ray begins. X-rays can be performed while you're standing up or lying down, depending on the area of the body being checked. The technologist may position you more than once to get the images your doctor needs.
We may place a lead apron on part of your body to protect it from the radiation. The technologist will leave the room when it's time to capture the image. Once it's time to take the image, you will need to stay still. Your care team may ask you to hold your breath briefly.
Some types of X-ray require a contrast dye to enhance the image. If your exam includes contrast, you will receive it by injection through an IV, or you may swallow it.
Recovery and results for diagnostic X-ray
After your X-ray, you may be asked to remain in the exam area while we review your images. You can return to normal activities after your exam, unless your doctor gives you different instructions. If you received contrast dye, it will pass through your system within 24 hours. Drink plenty of fluids to help the process.
Our radiologist will review your exam and report the results to your doctor within 24 to 48 hours. Your doctor will contact you directly with your X-ray results. If you need a copy of your report or images, contact the Radiology Imaging Center at 913-588-6812.

Still the best
Our hospital continues to rank as the best in Kansas City and in Kansas according to U.S. News & World Report.

Magnet-recognized
The University of Kansas Hospital has been designated a Magnet® facility by the American Nurses Credentialing Center since 2006.

Respect for all people
Named a leader in LGBTQ+ Healthcare Equality by the Human Rights Campaign.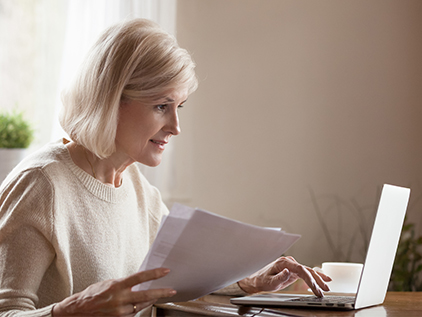 Get started as a new patient
Before your first appointment, sign up for MyChart. MyChart allows you to fill out new patient paperwork, get directions to your appointment and communicate with your care team.
Sign up now