Skip Navigation
ROSA® Robotic Surgical Assistant
We've elevated our epilepsy, movement disorder and brain tumor care programs by adding the ROSA® robotic surgical assistant to the technologies in Cambridge Tower A. The ROSA stereo electroencephalography robot allows for greater accuracy in placing electrodes that show where seizures occur. These are used in epilepsy surgery and deep brain stimulation. The technology enables a faster, more precise, less invasive procedure, reducing risk, accelerating healing and improving outcomes.
ROSA Robotic Surgical Assistant Streamlines Brain Surgery
Benefits of ROSA
ROSA offers many advantages, including:
Eliminates the need for frame placement to immobilize the patient's head
Decreases procedure time by several hours
Increases patient safety
Improves accuracy of electrode placement, elevating patient outcomes
Conditions treated by ROSA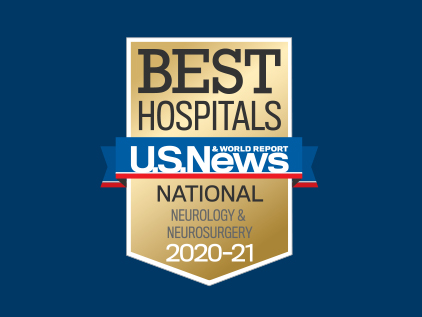 Ranked among the nation's best
Our program ranked among the nation's best in U.S. News & World Report's Best Hospitals 2020-21. Rankings are based on measurable achievements in quality, safety, nursing excellence and more. We are proud to provide you and your loved ones with nationally recognized neurology and neurosurgery care.
Read about this honor
Frequently asked questions
ROSA includes a software system and robotic arm. It supports precise placement of depth electrodes – made of thin wires that are placed deep within the brain to detect seizure activity – in brain surgeries.

ROSA allows us to place electrodes deep within the brain in an accurate, efficient and minimally invasive manner. We can complete ROSA-guided procedures in half the time of traditional procedures, such as open craniotomy. This promotes safety and recovery, as patients spend less time under anesthesia. ROSA reduces the risk for human error and increases operational efficiency.

Any patients in need of depth electrode placement may be candidates for ROSA-guided surgery. Today, we are using ROSA primarily for people with epilepsy. We place depth electrodes that collect data to help us pinpoint the source of seizures. ROSA would also be helpful in deep brain stimulation procedures used in epilepsy, movement disorder and brain tumor care.

ROSA software is used to support detailed presurgical planning. The locations of the patient's brain structures, such as blood vessels, are evaluated and optimal electrode placement is planned. The entry point and target of each electrode is mapped to create the optimal surgical paths. During surgery, the robotic arm assists in precisely navigating to each predefined location. The robot provides instrument guidance as each electrode is placed into the brain. We make small incisions in the scalp and small holes in the skull to implant the electrodes.

Traditional methods are clinically effective, but ROSA is less invasive. With a traditional craniotomy, the skull is opened and the brain exposed. ROSA provides a minimally invasive option with precision and accuracy that allows for widespread monitoring. ROSA is also faster than traditional stereotactic frame-based methods.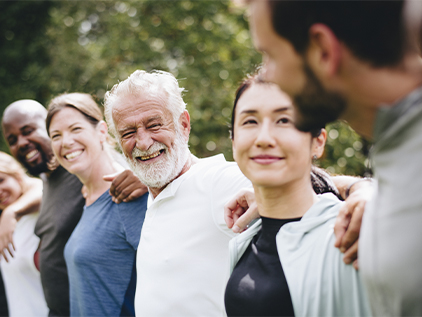 Turning Point
Turning Point offers free classes, programs and tools designed to empower and educate people affected by chronic or serious illness.
Learn more about our services