Skip Navigation
Regular checkups are an important part of maintaining a healthy lifestyle and preventing illness. Annual wellness exams are a cornerstone of preventative care that provide an opportunity for the early detection of disease or illness.
The primary care physicians at The University of Kansas Health System understand the importance of building a history of health with regularly-scheduled annual wellness visits. As an interdisciplinary health system, physicians from a wide range of disciplines work directly with your regular doctor to ensure your health.
What is a wellness exam?
Many people do not visit the doctor until they are sick. While it's important to visit the doctor if you're feeling unwell, it can also be helpful to visit the doctor even when things are fine.
Wellness exams are a component of preventative healthcare. An annual wellness visit is a regularly-scheduled exam that lets your doctor create a detailed history of your health. This helps doctors detect disease early by establishing positive and negative trends in your overall well-being.
Creating a preventative treatment plan is part of each wellness exam. This plan outlines the positive changes you can make to work toward better health. Quitting smoking, increasing physical activity and regular screenings are all potential components of a wellness plan.
Who can have wellness exams?
An annual wellness visit is important for everyone, regardless of age or health condition. Some people, such as young children and seniors, require more frequent visits. Regularly-scheduled wellness visits play a vital role in maintaining your health throughout your lifetime, and benefit those who are currently healthy as well as those who may currently be sick.
Some wellness exams are designed to address more specific aspects of health, such as well woman exams or an annual eye exam.
What does a wellness exam diagnose?
Wellness exams aren't used to diagnose a specific illness, but rather work by creating data points in your health chart that allows your doctor to track key factors influencing your health. Your doctor will take measurements of weight, blood pressure, heartbeat and other important indicators of overall health.
During your wellness exam, your doctor will also take a general assessment of how you feel and follow up with further testing if needed. Having a detailed record of your health along with annual wellness visits improves the chances of detecting illness or disease early.
In addition to providing an early detection system for serious health concerns, wellness exams are also a time you and your doctor can discuss ways to proactively improve your health through lifestyle changes.
What are the risks of wellness exams?
A wellness checkup does not carry any sort of significant risk as it is mainly a conversation between a doctor and patient. The benefit of annual wellness exams is a much clearer picture of a person's health over time. Early detection of disorders and disease is crucial to treatment, and regular wellness exams are where that most often happens.
Before your wellness exam
Typically, an annual wellness exam doesn't require any preparation ahead of time. Your doctor will let you know if there are any special instructions you need to follow.
What to expect during your wellness exam?
Your primary care physician will measure a number of aspects of your physiology as part of your annual wellness visit. These include your vitals (weight, height, blood pressure, etc.) and a physical examination.
In some cases, screening for conditions such as high cholesterol, high blood pressure and diabetes may be conducted. Any necessary shots or immunizations can also be administered.
During a wellness visit, the doctor will also discuss ways you can work toward improved health. Quitting smoking, lowering stress and increasing physical activity are all strategies doctors can help patients with. Upon leaving a wellness exam, you should have better insights into your current health and a solid plan for maintaining or improving your physical and mental wellness.
Recovery and results for your wellness exam
An annual wellness exam is a simple outpatient appointment that doesn't require any recovery time. If your doctor wants to order any diagnostic tests or lab work, you may need additional appointments and follow-ups after your initial wellness exam.
Why choose us for wellness exams
Wellness exams are conducted by primary care physicians, and The University of Kansas Health System offers comprehensive primary care for people of all ages. Primary care services are available at several community locations throughout the Kansas City metro region.
Our comprehensive team includes more than 120 board-certified physicians, advanced practice nurse providers and physician assistants. A provider who focuses on family medicine, geriatric medicine, internal medicine or pediatric medicine can be chosen to best meet the particular needs of each individual.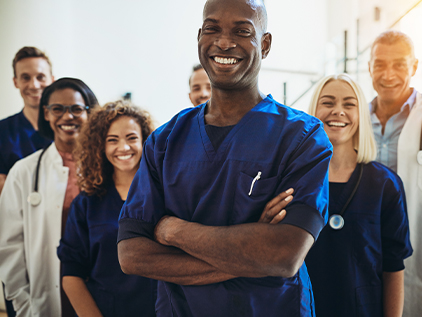 Find a doctor
Doctors at The University of Kansas Health System are care providers and researchers at the forefront of new medical discoveries. From primary care to complex conditions, we offer hundreds of specialists.
Find a doctor