Skip Navigation
Psychiatric Pharmacy Residency
Psychiatric Pharmacy Residency
The University of Kansas Health System provides residents with the skills and knowledge to become a competent psychiatric pharmacy practitioner. This postgraduate year 2 (PGY2) residency program is designed to transition postgraduate year 1 (PGY1) residency graduates from generalist practice to specialized practice focused on the mental healthcare of patients in numerous settings. These include inpatient adult psychiatry, child and adolescent psychiatry, outpatient psychiatry, consult liaison psychiatry and neurology.
Residency program purpose statement
The psychiatric pharmacy residency aims to provide educational and training experiences for pharmacists in the fundamentals of exemplary contemporary psychiatric pharmacy practice in an integrated healthcare system.
Length of program: 12 months (approximately July-June)
Number of positions: 1
Current benefits
Annual salary: $48,000
Benefits include PTO, paid holidays, health/dental/life/liability insurance
Contact us
The University of Kansas Health System
Pharmacy
4000 Cambridge St., Mailstop 4040
Kansas City, KS 66160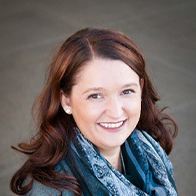 PGY2 Psychiatric pharmacy residency director
Jill Reynoldson, PharmD, BCPP, DPLA
Phone: 913-574-3720
Fax: 913-574-3725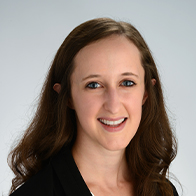 Claire Herbst, PGY2: Psychiatry
Hometown: Cape Girardeau, Missouri
Pharmacy school: Drake University College of Pharmacy and Health Sciences
PGY1: The University of Kansas Health System
Clinical interests: Psychiatry, substance use disorders, pain management
Hobbies: Calligraphy, hanging out with my cat, getting queso with my co-residents
Research project: Treatment of Methamphetamine-induced Psychosis and Long-term Outcomes
Why I chose The University of Kansas Health System: When I started my PGY1, I was impressed at the health system's commitment to culture. Throughout my PGY1, I discovered the passion the preceptors have not only for their patients, but also for their students and residents. The pharmacy culture and the commitment of the health system to expanding mental health services are why I wanted to stay on at The University of Kansas Health System to complete my PGY2.
The psychiatric pharmacy residency learning experience
The PGY2 psychiatric pharmacy residency at The University of Kansas Health System is tailored to the interests and the career goals of each resident. The residency year is organized into rotational and longitudinal experiences as described below.
Required rotational experiences
Orientation
Inpatient adult psychiatry (12 weeks, divided in 2 rotations)
Inpatient child and adolescent psychiatry (8 weeks)
Consult liaison psychiatry (5 weeks)
Neurology (4 weeks)
Outpatient psychiatry (longitudinal)
Quality and administration (4 weeks)
Elective rotational experiences
These may be worked into the resident's schedule based on their interests at the discretion of the residency director.
Academia (4 weeks)
Geriatric psychiatry (4 weeks)
Emergency psychiatry (4 weeks)
Substance use disorder (4 weeks)
Poison center/toxicology (4 weeks)
Longitudinal experiences
Research

Present results of major research project at the Midwest Pharmacy Residents Conference and prepare a manuscript for publication

Teaching and precepting

Precept PharmD students and residents
Present lecture(s) at the University of Kansas School of Pharmacy
Application information
Deadlines
Application deadline: January 3
Must have a valid pharmacy license in the state of Kansas prior to residency start date or July 15 at latest
Checklist for application
Letter of intent

Topics to consider: Why you want to pursue this particular residency, why you have chosen our program, and personal goals the program would help you accomplish

Curriculum vitae
College transcripts
3 letters of recommendation
PhORCAS residency program application
ASHP resident matching program registration
National matching services (NMS) code: 620566
We are an equal employment opportunity employer without regard to a person's race, color, religion, sex (including pregnancy, gender identity and sexual orientation), national origin, ancestry, age (40 or older), disability, veteran status or genetic information.
Related links