Skip Navigation
Medication-Use Safety and Policy Pharmacy Residency
Medication-Use Safety and Policy Pharmacy Residency
The University of Kansas Health System medication-use safety and policy residency program, formerly the drug information residency program, was established in 1994 and allows the resident to play an integral role in ensuring the appropriate, safe and cost-effective use of medications for health system patients. The health system is part of the region's premier academic medical center, including a 1,000-bed teaching hospital that has been ranked every year since 2007 among U.S. News & World Report's 50 best hospitals.
The resident will receive advanced training in safe medication-use practices and process improvement as a member of an interdisciplinary team focusing on patient safety within the health system. They will gain experience in various methodologies used to measure medication-use safety, the application of technologies that improve the medication-use process, analysis of complex systems to identify and correct system flaws, understanding human factors that impact the safety of patient care, and the promotion of a culture of safety. Responsibilities include medication event review as well as adverse drug reaction and product problem monitoring and reporting.
The resident will contribute to the optimization of medication management through the provision of evidence-based evaluation of the medical literature. This will include the preparation and presentation of materials to support the Pharmacy and Therapeutics Committee in medication-use policy and formulary management considerations. These functions, along with the opportunity to respond to drug information requests from various healthcare professionals, will facilitate the development of clinical problem solving, professional communication and project management skills.
The residency offers exposure to areas of pharmacy critical to implementation of medication safety and formulary management initiatives. Exposure to pharmacy informatics may include analysis of pharmacy workflow as it relates to the electronic health record (EHR) and computerized physician order entry (CPOE), validation of drug libraries and order sets, and analysis of drug-use reports in the EHR and smart pump data. Exposure to pharmacy operations may include evaluation of pharmacist and technician workflows and will provide an understanding of medication storage management and efficient distribution throughout the health system. Exposure to supply chain allows the resident to gain an understanding of how medications are purchased and learn strategies to identify and manage drug shortages.
The resident will gain experience in medical writing and editing. There will also be a focus on academia with exposure to didactic and experiential teaching for students, PGY1 residents and pharmacy staff. Participation in our teaching certificate program is recommended if not previously completed.
Residency program purpose statement
Postgraduate year 2 (PGY2) pharmacy residency programs build on Doctor of Pharmacy (PharmD) education and PGY1 pharmacy residency programs to contribute to the development of clinical pharmacists in specialized areas of practice. PGY2 residencies provide residents with opportunities to function independently as practitioners by conceptualizing and integrating accumulated experience and knowledge and incorporating both into the provision of patient care or other advanced practice settings. Residents who successfully complete an accredited PGY2 pharmacy residency are prepared for advanced patient care, academic or other specialized positions, along with board certification, if available.
Length of program: 12 months, starting in early July
Number of positions: 1
Current benefits
Annual salary: $48,000
Benefits include PTO, paid holidays, health/dental/life/liability insurance
Contact us
The University of Kansas Health System
Pharmacy
4000 Cambridge St., Mailstop 4040
Kansas City, KS 66160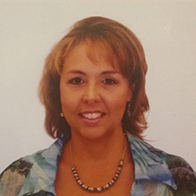 PGY2 Medication-use safety and policy residency program director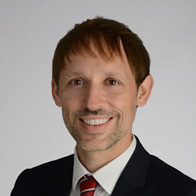 TJ Martley, PGY2: Medication-use safety and policy
Hometown: Olathe, Kansas
Pharmacy school: University of Kansas School of Pharmacy
PGY1: LMH Health (Lawrence, Kansas)
Clinical interests: Oncology, medication safety, biostatistics, drug information and academia.
Hobbies: Disc golf, long-distance running, jazz piano and spending quality time with my family.
Research project: Impact of Training within Industry Methods on Adherence to Pharmacy-to-Manage Vancomycin Protocol
Why I chose The University of Kansas Health System: I chose this program because of the opportunity to combine my interests in oncology and medication safety. The collaborative nature of the program provides an exceptional environment for the growth of residents interested in pursuing a career in medication safety.
The medication-use safety and policy residency learning experience
The PGY2 medication-use safety and policy residency program is tailored to the interests and career goals of each resident.
Required rotations
Orientation (3-6 weeks)
Medication-use management and policy (longitudinal)
Enterprise medication safety (6 weeks)
Automation, technology and operations (4 weeks)
Research and publication/staffing (longitudinal)
Advanced medication safety (8 weeks)
Regulatory and compliance (5 weeks)
Quality improvement (7 weeks)
Practice management/Precepting (longitudinal)
Staffing requirement
The resident will staff every 4th weekend. The clinical experience and interest of the resident will be considered in determining staffing area.
Application information
Informational sessions
Requirements
PhORCAS residency program application
Letter of intent
Curriculum vitae
College transcripts
3 letters of recommendation
Supplemental materials

Essay questions (limit each question response to 500 words):

Describe your ideal day as a resident in a training role at an academic medical center.
Do you feel that you are generally superior to your co-workers or classmates? Please explain.
Think of someone really close to you (parent, sibling, spouse). What 3 words or phrases would they use to describe you and why?

Example of a project completed on a rotation (PowerPoint, poster, etc.), preferably related to medication safety or formulary management.
Application deadline: First Friday in January
Must have a valid pharmacy license in the state of Kansas within 60 days of the start of residency
National Matching Services (NMS) Code: 531577
We are an equal employment opportunity employer without regard to a person's race, color, religion, sex (including pregnancy, gender identity and sexual orientation), national origin, ancestry, age (40 or older), disability, veteran status or genetic information.
Related links