November 20, 2019
The resilience experts at Turning Point offer 5 self-calming strategies to help you stay relaxed during the hectic holiday season.
1. Listen to relaxing music
Tired of the typical holiday tunes? Enjoy this soothing playlist while you're decorating cookies or wrapping gifts.
2. Shake off unwanted feelings with positive self-talk
The holidays can sometimes bring up old memories or negative thought patterns. Retrain your thoughts by listening to these motivating messages.
4. Meditate before holiday gatherings
5. Check in with yourself regularly
Emotional health is just as important as physical health. This soft heart exercise will help you re-energize after a busy holiday season.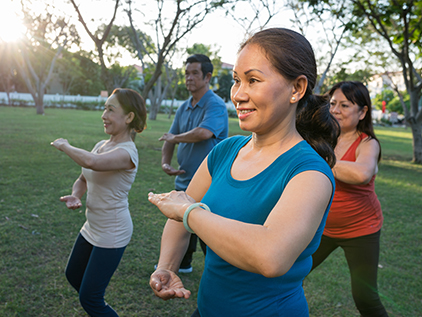 Add to your toolbox
For more tips on staying resilient, check out Turning Point's resilience toolbox.
Find your resilience
You may also be interested in