May 14, 2020
Thank you for doing your part to keep our community safe during the novel coronavirus pandemic. Because our whole community pulled together, staying home when possible, frequently washing hands and practicing physical distancing, our community has been able to flatten the curve. We applaud the example you set for your colleagues, neighbors and community.
In our role as a healthcare leader and in service to our community, The University of Kansas Health System has been and continues to be here, taking care of people with COVID-19. We are also caring for people with conditions unrelated to the virus – ranging from routine to life-threatening. We have given you information each day to alleviate your fears, to help our community understand the disease and to empower you to protect your family, friends and colleagues.
Because this is a new virus, we did not have all the tools we needed to diagnose and treat the illness at first, so we innovated. When our lab didn't have a way to run a test for COVID-19, we built one. And with the support of several local business leaders, we have expanded our testing to serve more communities and more people.
With local restrictions in place, people who needed non-COVID-19 care had fewer options for seeing a doctor, so we invented. We reimagined healthcare appointments, which led to rapidly expanded telehealth visit options. We enabled patients to interact with their care providers from the comfort and safety of home, needing only a smartphone, tablet or computer and an internet connection. Since late March, we've held more than 50,000 telehealth visits.
Successes like these are helping us work toward a new normal. And although much is new, one thing is not: our commitment to safety. Our top priority is, and always has been, the safety of our patients, visitors and staff. In fact, with the extra steps we've taken to protect every patient and staff member from exposure to novel coronavirus, our hospitals and clinics are safer than ever. It's important for patients to get the care they need, and we are open and ready. When you need to see a provider in person, you can rely on us for safe, high-quality care. Always.
What drives us to innovate is our commitment to be here for you, just as you have been here for us. We extend our heartfelt thanks to you and this community for the outpouring of support you have shown to our patients and healthcare professionals. We are truly better together.
Sincerely,

Bob Page
President and Chief Executive Officer
The University of Kansas Health System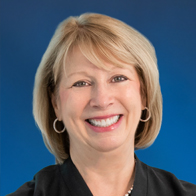 Tammy Peterman, MS, RN, FAAN
President, Kansas City Division
Executive Vice President, Chief Operating Officer and Chief Nursing Officer
The University of Kansas Health System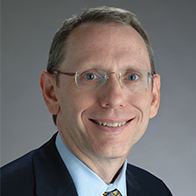 Steve Stites, MD
Executive Vice President Clinical Affairs and Chief Medical Officer
The University of Kansas Health System