Skip Navigation
Trauma Patient Stories
As the region's most experienced nationally verified Level I Trauma Center, designated by the American College of Surgeons, we provide round-the-clock care for patients with the most serious trauma injuries, from admission through rehabilitation and follow-up care. These are some of the stories of those who were treated at The University of Kansas Health System.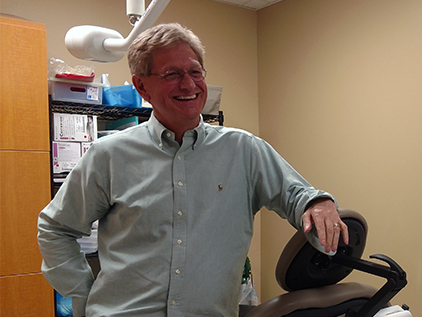 Trauma skill saves patient's hand
Specialty-trained experts save limb for former Army Ranger after woodworking accident.
Read Steve's story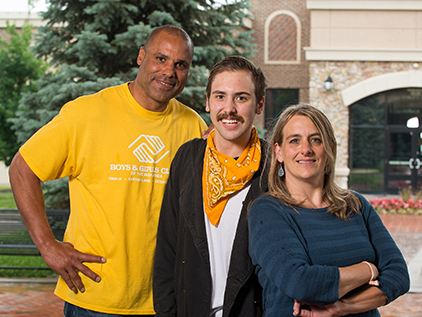 Saving Luka Still
Trauma team saves severely injured man without using blood transfusion.
Read Luka's story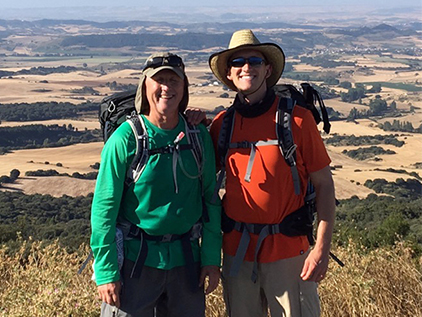 On top of the world
Multidisciplinary team helps Richard Rowe pursue his travel dream after traumatic injury.
Read Richard's story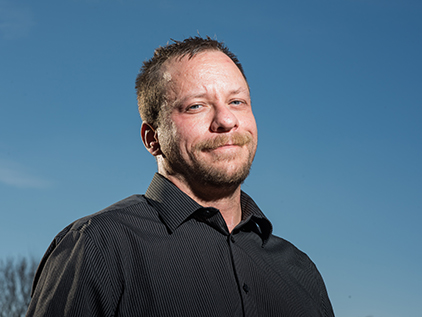 Valuing life's simple gifts
Advanced trauma care enables Jake Moore's dramatic recovery, new perspective.
Read Jake's story
Related links