Skip Navigation
Amyotrophic Lateral Sclerosis
Amyotrophic Lateral Sclerosis (ALS)
Amyotrophic lateral sclerosis (ALS) affects nerve cells in the brain and spinal cord. When the nerve cells die, the brain loses its ability to simulate and control muscle movement. Commonly known as Lou Gehrig's disease, ALS affects more than 5,000 new patients in the U.S. every year.
The neurologists at The University of Kansas Health System are dedicated to managing symptoms and controlling disease progression for people fighting ALS in Kansas City and the surrounding area. Promoting a commitment to evidence-based, interdisciplinary care and services with an emphasis on hope and quality of life, our program has earned recognition from the ALS Association as a Certified Treatment Center of Excellence – the only one of its kind in Kansas.
What is ALS?
ALS is progressive. The disease begins with a few barely perceptible symptoms and ends when those affected lose the ability to breathe. The disease is typically diagnosed in people between ages 40 to 60 and does not discriminate by gender or race. Life expectancy varies from person to person, but typically ranges from 2 to 5 years following diagnosis.
Types of ALS
There are 2 types of ALS:
ALS symptoms and risks
Common symptoms of ALS include:
Muscle weakness in the hands, arms or legs
Weakness in the muscles that control speaking, swallowing and breathing
Muscle twitching and cramping, particularly in the hands and feet
Thick speech and difficulty with voice projection
Shortness of breath and difficulty with breathing and swallowing
The signs and symptoms of ALS can vary widely from person to person, making it hard to know exactly what to expect. Most ALS cases start out with symptoms in the hands or feet, then spread to other areas of the body, depending on the specific neurons that are affected. Symptoms of ALS are not usually painful, either in the early stages or as the disease progresses.
Although ALS noticeably impairs motor and communication skills, your ability to taste, touch and smell are not affected. ALS also does not impair vision or hearing. Most ALS cases do not affect your ability to think or reason, although some people with ALS also develop a specific type of dementia known as frontotemporal dementia.
There is no specific cause for ALS that doctors can determine. Only a minority of ALS cases carry a genetic link that is a known risk factor. The risk of developing ALS also increases with age, and ALS is seen most often in those over the age of 40. Environmental factors, such as smoking or toxin exposure, may also be a risk factor for developing ALS.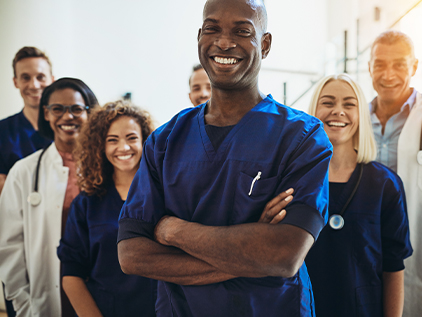 Find a doctor
Doctors at The University of Kansas Health System are care providers and researchers at the forefront of new medical discoveries. From primary care to complex conditions, we offer hundreds of specialists.
Find a doctor
ALS diagnosis and screening
Diagnosing ALS usually starts with a visit to your primary care physician to evaluate the physical symptoms you're experiencing. Once the symptoms are determined to be neurological, a specialist will recommend a range of neurological tests to look for certain hallmarks of ALS:
Muscle weakness evaluation
Checking for muscle atrophy, twitching or spasticity
Testing muscle reflexes
To diagnose ALS, your neurologist may recommend additional imaging tests: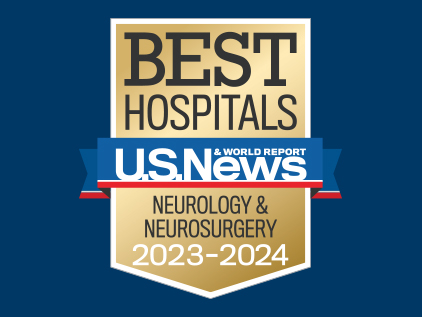 We believe patients come first
We start by putting patients first and it shows. Our program ranked No. 25 among the nation's best in U.S. News & World Report's Best Hospitals 2023-24. Rankings are based on measurable achievements in quality, safety, nursing excellence and more.
Read about this honor
ALS treatment
Our ALS interdisciplinary care team is dedicated to supporting your complete needs with respect to ALS. This group will together develop a personalized care plan for effectively living with ALS. We also offer clinics for patients and families every Monday morning.
Each patient will work directly with The University of Kansas Health System physicians specially trained to treat ALS. Your individualized treatment plan will coordinate care across the expertise of experienced professionals, including neurologists, psychologists, dietitians and physical and occupational therapists.
To reach our goal of helping as many people as possible, our ALS treatment center created a telehealth initiative that lets our Wichita-based patients battling ALS interact with and receive virtual treatment from our neuromuscular experts. This gives you full access to our care team's expertise while avoiding the challenge of traveling with reduced mobility.
Why choose us for ALS treatment
Our fellowship-trained neurologists have more training in the diagnosis and treatment of people with ALS than those at any other hospital in the region.
We are the only program in Kansas to earn recognition from the ALS Association as a Certified Treatment Center of Excellence.
We are committed to extending advanced care to as many people as possible, as conveniently as possible.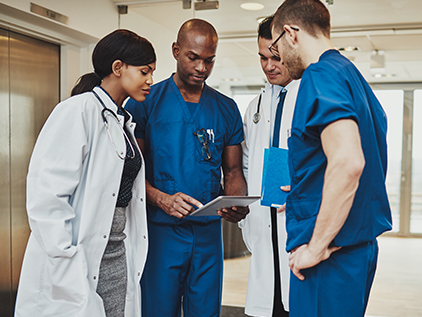 Leading research and clinical trials
As part of one of the nation's premier academic medical centers, our care providers are committed to research and scientific discovery through the University of Kansas Medical Center. We can often include our patients in potentially lifesaving clinical trials and treatment options not available anywhere else.
Our Research