Skip Navigation
Female Genital Mutilation (FGM)
Female Genital Mutilation (FGM)
Female genital mutilation (FGM) refers to the cutting away of some or all external female genitalia. Performed without medical necessity, FGM typically causes gynecological and psychological problems in recipients and is outlawed throughout much of the world.
At The University of Kansas Health System, we believe in a holistic approach to treating people who have experienced FGM that addresses all aspects of their condition. Our interdisciplinary approach includes reconstructive surgery to restore the physical effects of female genital mutilation, in combination with mental health services to help you recover from the associated emotional trauma.
What is female genital mutilation?
Female genital mutilation is a practice in which portions of a girl's genitalia are removed by cutting them away. It can also refer to operations in which portions of the vaginal opening are covered or sealed. As FGM is a type of procedure performed on babies, girls and young women who are powerless to stop it, many people around the world consider the process a human rights violation.
Female genital mutilation is a painful and traumatic experience that leads to chronic sexual pain and discomfort as well as medical and psychological complications. FGM is associated with a marked decrease or elimination of sexual feelings as well as complications in childbirth.
There is no valid medical reason for the removal of healthy tissue, and FGM typically undermines the healthy functioning of the vagina and its components. Additionally, much of the female genital mutilation practiced around the world is performed by those without surgical training or equipment, which increases the risk of infection and other complications.
Types of female genital mutilation
While the first 3 types of female genital mutilation refer to specific procedures, Type 4 female genital mutilation refers to any other sort of medically unnecessary cutting, burning, scraping or piercing of female genitalia.
Female genital mutilation symptoms and risks
Female genital mutilation is performed without medical necessity and has no medical benefits. There are no medical reasons for performing procedures classified as female genital mutilation.
The predominant risk of female genital mutilation is a decrease of sexual desire and pleasure. This is a very common side effect. However, further complications typically arise as the result of the mutilation:
Enhanced risk of complications in childbirth
Higher rates of newborn mortality
Chronic problems in the urinary tract
Cysts
Painful menstruation
Psychological trauma
These effects last a lifetime, and can also lead to shortened life expectancy among women who have been mutilated in this way.
Female genital mutilation diagnosis and screening
Because female genital mutilation is a traumatic injury done to the patient, it is not difficult to diagnose. The primary difficulty in diagnosing female genital mutilation comes from a reluctance of women to seek medical treatment due to social pressures and underlying feelings of fear or shame.
Screening for female genital mutilation typically involves a physical examination to determine the type and extent of mutilation. Doctors will also review the individual's medical history and any specific conditions that have arisen from the mutilation. Women who are pregnant or seeking to become pregnant will also be examined for potential complications to childbirth.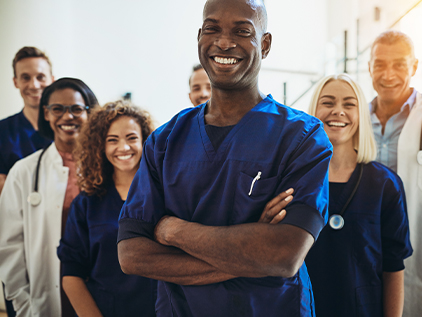 Find a doctor
Doctors at The University of Kansas Health System are care providers and researchers at the forefront of new medical discoveries. From primary care to complex conditions, we offer hundreds of specialists.
Find a doctor
Female genital mutilation treatment
Many forms of female genital mutilation are able to be treated with reconstructive surgery. Surgeons can return the vaginal opening to its proper width and reconstruct removed organs such as the labia.
The scope of the procedure chosen to treat a victim of female genital mutilation is typically based on the person's goals for physical and psychological wellness. In many cases, reconstructive surgery can restore a sense of wholeness, as well as treat any physical complications that have arisen from the mutilation.
Female genital mutilation reconstructive surgery typically takes a few hours and does not require an overnight stay at the hospital. It does require general anesthesia and carries risks of bleeding and infection similar to any surgical procedure.

Still the best
Our hospital continues to rank as the best in Kansas City and in Kansas according to U.S. News & World Report.

Magnet-recognized
The University of Kansas Hospital has been designated a Magnet® facility by the American Nurses Credentialing Center since 2006.

Respect for all people
Named a leader in LGBTQ+ Healthcare Equality by the Human Rights Campaign.