Skip Navigation
If you suffer from a heart rhythm disorder, you can benefit from a complete range of services at the Richard and Annette Bloch Heart Rhythm Center in Kansas City. It is the region's first and largest center of excellence in heart rhythm disorders. Our highly trained heart rhythm specialists, or electrophysiologists, use advanced technology and the latest heart care options to diagnose, manage and treat all types of heart rhythm disturbances.
We provide the most sophisticated therapies for heart rhythm disorders in Kansas City.
What are heart rhythm disorders?
The heart's electrical system is responsible for sending signals that tell the heart when to beat. Heart rhythm disorders occur when there is improper electrical activity in the heart, resulting in an abnormal or chaotic heart rhythm. Both children and adults can have abnormal heart rhythms. Some abnormal rhythms are inherited while others may develop as a result of another heart condition, such as a heart attack.
The heart's electrical system is comprised of several parts that must communicate with one another to work effectively. A normal heartbeat is caused by an electrical signal running from top to bottom in the heart. When an electrical signal follows this normal pathway, the heart beats in a regular, organized rhythm. In an abnormal heartbeat, electrical pulses are disorganized – causing the heart to beat too fast, too slow or in an irregular way. An irregular heartbeat is also referred to as a heart arrhythmia.
Types of heart rhythm disorders
There are many types of heart rhythm disorders. Our heart rhythm experts provide accurate diagnosis and a variety of treatments for every kind of heart rhythm disorder. Some common conditions include:
Atrial flutter
Atrial tachycardia
AV reentrant tachycardia
AV node reentrant tachycardia
Bradycardia inherited heart rhythm disorders
Sudden cardiac death
Supraventricular tachycardia
Ventricular tachyarrhythmias
Ventricular fibrillation
Heart rhythm disorder symptoms and risks
Abnormal heart rhythms don't always cause symptoms. A physician may be able to detect an abnormal rhythm by taking your pulse or listening to your heart. When symptoms do occur, they can include:
Chest pain or discomfort
Fainting
Fatigue or weakness
Feeling dizzy or lightheaded
Palpitations, or feeling like your heart skipped a beat
Rapid heartbeat
Shortness of breath or difficulty catching your breath
Heart rhythm disorder diagnosis and screening
If you have an abnormal heart rhythm, you may see a heart rhythm specialist, also called an electrophysiologist or EP doctor. The EP doctor will conduct a physical examination and discuss your medical, family and social history. You may receive a cardiac diagnostic test to determine the cause of your heart rhythm disorder. If necessary, blood tests may also be ordered.
When fainting spells trouble
Fainting was a normal part of Corie Cutshall's life, until it almost led to disaster when she fainted at the wheel. The personal trainer and competitive weight lifter didn't look like a typical heart disease patient, but tests revealed a different story.
Read Corie's story
Heart rhythm disorder treatment
The heart rhythm disorder treatments at The University of Kansas Health System in Kansas City reflect today's most trusted techniques and advanced technology. Common treatments include lifestyle changes, medications, surgery and heart pacing devices.
Choosing the right treatment will depend on your diagnosis and test results. Treatment recommendations for heart rhythm disorders might include lifestyle changes, drug therapy, cardiac device implantation, minimally invasive surgery and/or open chest surgical procedures. When medications fail to control or convert the abnormal heart rhythm, your doctor may recommend some of the following:
Electrical cardioversion
Heart pacing devices like a permanent pacemaker or implantable cardioverter defibrillator
Left atrial appendage closure
Percutaneous catheter ablation (ablation without open chest surgery)
Surgical ablation (ablation during open chest surgery or with minimally invasive chest surgery)
Your physician will develop a treatment plan based on your unique condition and medical history. When treatment is complete, your doctor may recommend cardiac rehabilitation to help speed your recovery.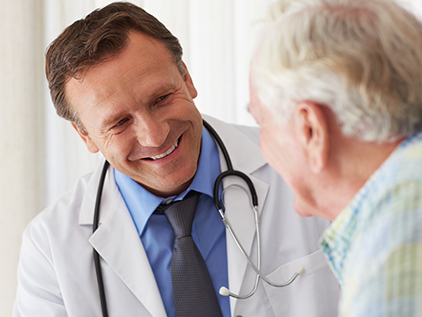 Second opinion services
When making a decision about your heart treatment, a second opinion provides reassurance and confidence that your treatment plan is the best option for you. Learn more about our cardiology second opinion service or call 913-588-1227 to schedule an appointment.
Cardiology second opinion services
Why choose us for heart rhythm disorder care
Our heart rhythm center is home to the region's first and largest center of excellence in atrial fibrillation.
Our heart rhythm specialists, also called electrophysiologists, are internationally recognized as leaders in their field. They perform leading-edge research and provide the latest innovative treatments to patients with heart rhythm disorders.
Our physicians were the first in the nation to use MediGuide™ technology for the placement of heart catheters. MediGuide incorporates GPS technology adapted for medical use to provide a real-time location of a heart catheter and show the path the catheter needs to follow to reach the problem area in the heart.
Our physicians were the first to use the revolutionary Stereotaxis Magnetic Navigation system to provide some of the latest treatments for heart rhythm disorders. The system's magnetic field helps physicians reach areas of the heart that could not be reached before.
The health system's electrophysiologists have additional training in electrophysiology and are board-certified fellows of the American College of Cardiology, the American Heart Association and the Heart Rhythm Society.
The health system's electrophysiologists work closely with our cardiothoracic surgeons and heart failure specialists to treat patients who may require heart surgery or whose heart rhythm disorder is related to heart failure.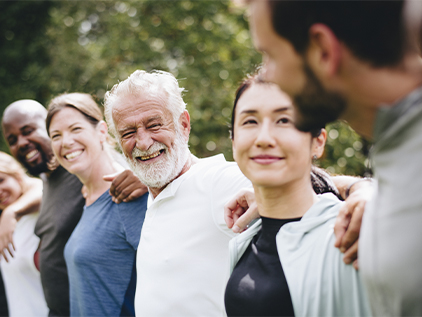 Turning Point
Turning Point offers free classes, programs and tools designed to empower and educate people affected by chronic or serious illness.
Learn more about our services