Skip Navigation
After a heart attack, heart surgery or other heart problems, you may benefit from cardiac rehabilitation. This medically supervised program can help you regain strength and develop new habits for a heart-healthy lifestyle. As one of the nation's best hospitals, The University of Kansas Health System in Kansas City provides complete cardiac rehabilitation for people of all ages who are living with heart disease.
Cardiac rehabilitation can greatly improve your recovery from a heart condition. Participating in the program requires a doctor's referral. To register, ask your doctor for a referral. Or, for referral assistance, call 913-588-9529. Our team will consult with your physician and evaluate your health to make sure the program is appropriate for you.
A team effort
Our cardiac rehabilitation program includes a number of experts from many different specialties. Their insights are highly valuable to your success in cardiac rehab. Your care team may include:
Cardiologists
Nurse educators
Dietitians
Exercise rehabilitation specialists
Occupational therapists
Psychologists
Psychiatrists
Benefits of cardiac rehab
Cardiac rehabilitation is an important stepping stone on the path to recovery. Those who participate in the program not only improve physically, they also learn valuable skills to set them up for a lifetime of success.
By participating in cardiac rehab, you can:
Reduce your heart disease risk factors.
Improve your overall health.
Enhance your mood and outlook.
Learn about your disease and how to manage it.
Cardiac rehab helps you rebuild your life, both physically and emotionally, after a cardiac event. As you get stronger and learn how to manage your condition, you'll likely return to a normal routine and enjoy life more. It's important to know that your success rests largely with you. The more dedicated you are to following the program, the better you'll do.
Who participates?
Cardiac rehab is an option for people of all ages and with various types of heart disease. Those who benefit from cardiac rehab include people who have or have experienced any of the following:
Chest pain (angina)
Coronary artery bypass surgery
Angioplasty and stents
Heart valve replacements or repairs
What's included?
Our cardiac rehabilitation program includes a comprehensive approach to set you up for a successful recovery. Your personalized treatment plan will be tailored to your diagnosis, current physical state and personal goals.
Your plan will include:
Medical evaluation
Physical activity
Lifestyle education
Support
Why choose us?
Our approach to cardiac rehab is unique. We take a hands-on approach to a low staff-to-patient ratio so you receive the personal attention you need. As a result, our outcomes are better than most.
We care for more patients. About 69% of our heart patients join the cardiac rehab program at The University of Kansas Health System. That compares with a national average of 35%.
More patients complete our program. Almost 88% of our patients finish their cardiac rehab program, compared to 65% nationally.
We earned national accreditation. Our program is accredited by the American Association of Cardiovascular and Pulmonary Rehabilitation.
What to expect
Phase 1: In the hospital, you start with nonstrenuous activities, including sitting up in bed, range-of-motion exercises and basic self-care tasks like shaving. Next, you begin walking, climbing stairs and engaging in other normal daily activities. You'll also try out the kinds of activities you'll be doing when you go home.
Phase 2: As soon as you leave the hospital, you begin an outpatient program that encourages you to increase your activity level gradually under our close supervision. The team also may suggest exercises you can safely do at home, such as walking and gentle calisthenics. You will learn about eating a healthy diet, quitting smoking, coping with your condition, resuming activities you enjoy and finding social support. During outpatient cardiac rehabilitation, patients are typically seen 3 times a week for 3-4 months.
Phase 3: This is a long-term program – something to follow for the rest of your life. By this point, you will have developed your own exercise routine at home or at a local gym. You also may continue to exercise at a cardiac rehab center. If you have special health concerns, you may remain under medical supervision during this time. Counseling and education about nutrition, lifestyle and weight loss are also available and may continue. For best success, make sure your exercise and lifestyle practices become lifelong habits.
Ongoing support
Adjusting to a heart problem often takes time. You may feel depressed or anxious, lose touch with your social support system or have to stop working for several weeks. If you get depressed, don't ignore it. Depression can make your rehab program harder. It also can affect your relationships and other areas of your life and health.
The University of Kansas Health System partners with Turning Point: The Center for Hope and Healing. Turning Point provides free classes, support groups, seminars and more to support those with chronic illnesses like heart disease.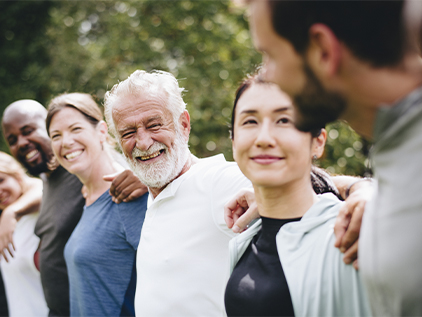 Turning Point
Turning Point offers free classes, programs and tools designed to empower and educate people affected by chronic or serious illness.
Learn more about our services
White Heart Learning and Resource Center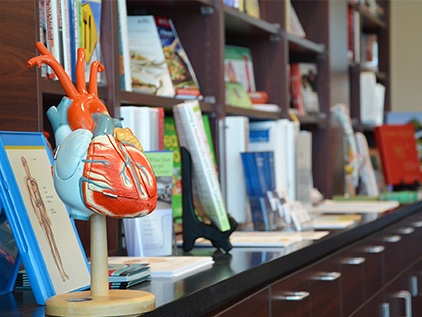 The White Heart Learning and Resource Center is a beautiful, quiet retreat on the second floor of the Center for Advanced Heart Care. It is designed as an environment for learning about your condition, treatment and prevention strategies. The center is one of the most comprehensive facilities of its kind in the area. Open to any patient, family member or friend, the center features:
Experienced coordinators
Learning tools
A library
Online research and interactive learning
Media resources
Conference room