Skip Navigation
Anesthesiologists are physicians who have received additional, specialized training to help patients prevent or manage pain. Our large team of anesthesiology professionals delivers state-of-the-art care in multiple settings.
You'll find our anesthesiologists in the expected areas – the operating room and labor and delivery suites – where we provide patients with comfort, pain relief and lifesaving perioperative care.
But you'll also find us in places that you might not expect. Our highly trained physicians care for patients before and after surgery in the intensive care units and offer consultation and management of medical conditions in preparation for surgery. They are on duty throughout the hospital bringing technology, expertise and leading-edge treatment options to help you manage pain and recover more fully, more quickly.
Our clinics
Our specialties
Our doctors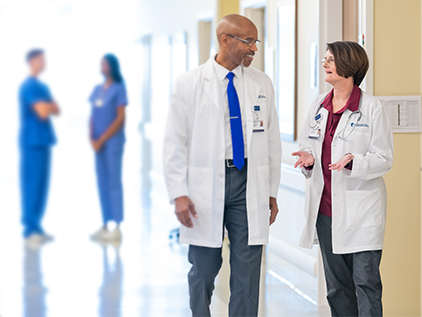 Our locations
1. The University of Kansas Hospital

Marc A. Asher, MD, Comprehensive Spine Center
4000 Cambridge St., Suite BHG280
Kansas City, KS 66160

Mon

7:30 a.m. - 5 p.m.

Tues

7:30 a.m. - 5 p.m.

Wed

7:30 a.m. - 5 p.m.

Thur

7:30 a.m. - 5 p.m.

Fri

7:30 a.m. - 5 p.m.

Sat

Closed -

Sun

Closed -

HOL

Closed -

2. Indian Creek Campus Medical Office Building

Marc A. Asher, MD, Comprehensive Spine Center
10730 Nall Ave., Suite 200
Overland Park, KS 66211

Mon

8:00 a.m. - 4:30 p.m.

Tues

8:00 a.m. - 4:30 p.m.

Wed

8:00 a.m. - 4:30 p.m.

Thur

8:00 a.m. - 4:30 p.m.

Fri

8:00 a.m. - 4:30 p.m.

Sat

Closed -

Sun

Closed -

3. KU MedWest

7405 Renner Road
Shawnee, KS 66217

Mon

8:00 a.m. - 4:30 p.m.

Tues

8:00 a.m. - 4:30 p.m.

Wed

8:00 a.m. - 4:30 p.m.

Thur

8:00 a.m. - 4:30 p.m.

Fri

8:00 a.m. - 4:30 p.m.

Sat

Closed -

Sun

Closed -