Skip Navigation
At The University of Kansas Health System, our anesthesiology team provides leading-edge care for operative procedures, as well as acute, chronic and cancer pain. Our large team of anesthesiology professionals delivers state-of-the-art care in multiple settings – all within the No. 1 hospital in Kansas as ranked by U.S. News & World Report.
About anesthesiology
Anesthesiologists are physicians who have received additional, specialized training to help people prevent or manage pain. You'll find our anesthesiologists in the expected areas – the operating room and labor and delivery suites – where they provide comfort, pain relief and lifesaving perioperative care.
But you'll also find us in places that you might not expect. Our highly trained physicians care for patients before and after surgery in the intensive care units and offer consultation and management of medical conditions in preparation for surgery. They are on duty throughout the hospital bringing technology, expertise and leading-edge treatment options to help you manage pain and recover more fully, more quickly.
Areas of anesthesiology care
Our anesthesiologists care for people across multiple specialty areas, some of which include:
The cardiothoracic anesthesiology team at The University of Kansas Health System strives to be one of the premier services in the nation. Our team consists of 9 highly trained anesthesiologists with special emphasis on transesophageal echocardiography. Our practice includes both cardiac and thoracic procedures that are performed at the heart center with a focus on minimally invasive cardiac and thoracic procedures, mechanical circulatory support devices and a heart transplant program.

Multispecialty anesthesia is the largest group within anesthesiology. They provide sedation services for endoscopy, interventional radiology, radiation oncology and burn care across The University of Kansas Health System. Within our team, we have physicians with areas of focus including pediatric, obstetric, ambulatory, trauma, neurosurgical and regional anesthesia among many others. We provide sedation services in the endoscopy suite, interventional radiology, radiation oncology and burn unit. At least 2 physician anesthesiologists are in-house at The University of Kansas Health System 24 hours, 7 days a week, 365 days a year.

Our group of fellowship-trained pediatric anesthesiologists with The University of Kansas Health System works together to provide the best perioperative care for your child.

We will meet you in the preoperative area prior to your child's procedure, where we will answer any questions you may have and attempt to relieve any anxiety your child may be experiencing. We will develop a plan to keep your child safe and comfortable during the procedure, and ensure that plan is carried out together with our anesthesia care team. We will aggressively deal with any problems that may arise during the procedure, and we will monitor your child in the recovery room until the effects of anesthesia have subsided.
Preassessment clinic
The preanesthesia process is designed to help prepare our team by giving them more information about you, and to help prepare you by giving you more information about your treatment plan. Our goal is to deliver quality care and speed your recovery process.
To help minimize the risk of complications, we want to learn about you and your medical history in order to optimize care and comfort during your procedure.
This typically begins with a series of questions about your general health, typically about:
Existing medical conditions (such as high blood pressure and diabetes)
Family history
Known allergies or adverse reactions to medications
Lifestyle choices (such as smoking and alcohol consumption)
Medications you're currently taking (such as aspirin and prescriptions)
Depending upon your procedure, you may be asked to have a brief physical examination and complete laboratory or other clinical tests such as an EKG. In some cases, the anesthesiologist may also ask permission to obtain your medical records.
A team of specially trained nurses, pharmacists and anesthesiologists will review your health profile to determine the optimal anesthetic plan for your procedure. One of our anesthesiologists will then communicate this recommendation with you and your surgeon to provide you with the opportunity to ask any questions and develop a thorough understanding of what to expect in regards to the anesthesia associated with your procedure.
Anesthesiology services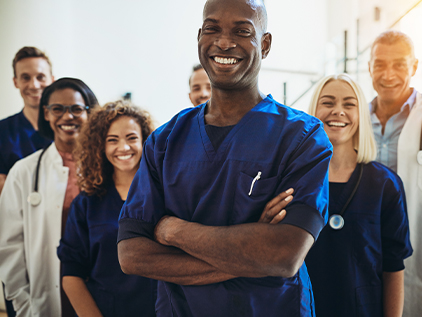 Find a doctor
Doctors at The University of Kansas Health System are care providers and researchers at the forefront of new medical discoveries. From primary care to complex conditions, we offer hundreds of specialists.
Find a doctor