Skip Navigation
Ambulatory Anesthesia
When you are having a surgery or operation, you will likely be given anesthesia to make the procedure more comfortable. The University of Kansas Health System has several locations where you may undergo outpatient (or ambulatory) procedures or surgeries. Our anesthesiologists provide high-quality care for people at these facilities. Their goal is to provide safe care in a comfortable environment so that you can get back to your normal life as quickly as possible.
About ambulatory anesthesia
Ambulatory anesthesia is given at a surgery facility prior to a surgery or procedure. These short-acting drugs are tailored to your unique needs and help ensure that you have a safe and pleasant experience. Your anesthesiologist will carefully evaluate your health and medical condition to determine if it's safe for you to have ambulatory anesthesia.
Preanesthesia assessment
Unlike a traditional, large hospital, your first visit to the ambulatory facility is likely to be on the day of your procedure. For this reason, your preanesthesia assessment may be performed during a phone call. Dedicated preanesthesia nurses collect all necessary information regarding your procedure and medical history. Depending upon your medical history, your information may be reviewed by an anesthesiologist to ensure the safest and most pleasant experience. Your anesthetic will be tailored specifically for you, taking all of this information into account.
Common procedures at an ambulatory facility
Foot and ankle surgery
Hip arthroscopy
Knee arthroscopy or ACL repair
Shoulder arthroscopy, rotator cuff repair
Postoperative pain control
Because you will be going home shortly after your procedure, we strive to make your procedure as comfortable as possible. In addition to traditional oral pain medications, the physician anesthesiologist taking care of you may suggest a regional anesthetic or "nerve block" to manage your pain after surgery. Common regional analgesic techniques include:
Axillary or infraclavicular block for hand or forearm surgery
Femoral nerve block for knee surgery
Interscalene nerve block for shoulder surgery
Popliteal/sciatic nerve block for foot or ankle surgery
TAPS block for abdominal surgery
These pain-relieving procedures will be discussed in detail when you meet your anesthesiologist on the day of surgery.
Postoperative follow-up
You can expect to receive a follow-up call regarding your surgery from a nurse at the facility where you had your procedure. Your surgeon will arrange for you to have an appointment at their clinic.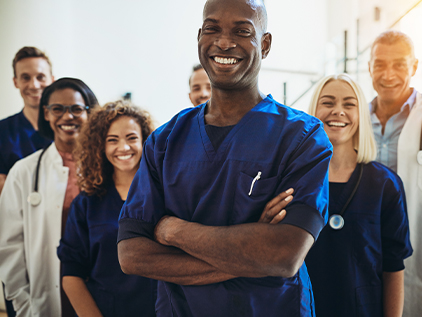 Find a doctor
Doctors at The University of Kansas Health System are care providers and researchers at the forefront of new medical discoveries. From primary care to complex conditions, we offer hundreds of specialists.
Find a doctor
Related links