Skip Navigation
Our physicians are recognized leaders in the diagnosis and treatment of gastrointestinal or digestive system disorders that affect the esophagus, stomach, intestines, colon, gallbladder and other related organs.
Identifying and treating disorders that disrupt digestion
Our physicians treat disorders including:
Achalasia (Difficulty swallowing)
Constipation
Diarrhea
Gallstones
Heartburn
Irritable bowel syndrome (IBS)
Nausea and vomiting
Peptic ulcer disease
Services
Capsule endoscopy
Colonoscopy
Dilation of strictures/narrowing
Esophagogastroduodenoscopy (EGD)
Endoscopic retrograde cholangiopancreatogram (ERCP)
Flexible sigmoidoscopy
Liver biopsy

Anal rectal manometry
BARRX – ablation of Barrett's esophagus
C13 breath test: H. pylori
Colonic manometry
EMR – endoscopic mucosal resection
H2 breath test:

Small bowel bacterial overgrowth
Lactose intolerance
Fructose intolerance

Impedance test
Mano scan – esophageal manometry
Paracentesis
PEG tube placement
Sham meal testing – pancreatic polypeptide level to evaluate if the vagus nerve has been cut after fundoplication
Stents – esophageal/duodenal/colonic
Thoracentesis
24-hour pH monitoring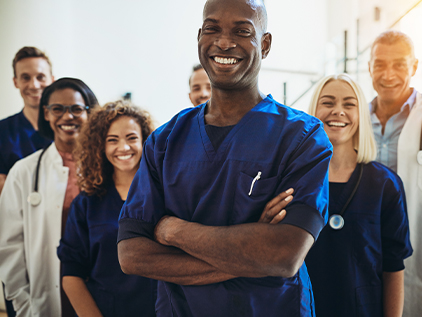 Find a doctor
Doctors at The University of Kansas Health System are care providers and researchers at the forefront of new medical discoveries. From primary care to complex conditions, we offer hundreds of specialists.
Find a doctor

Still the best
Our hospital continues to rank as the best in Kansas City and in Kansas according to U.S. News & World Report.

Magnet-recognized
The University of Kansas Hospital has been designated a Magnet® facility by the American Nurses Credentialing Center since 2006.

Respect for all people
Named a leader in LGBTQ+ Healthcare Equality by the Human Rights Campaign.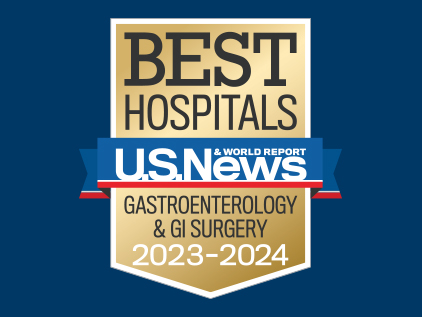 We believe patients come first
We start by putting patients first and it shows. Our program ranked No. 44 among the nation's best in U.S. News & World Report's Best Hospitals 2023-24. Rankings are based on measurable achievements in quality, safety, nursing excellence and more.
Read about this honor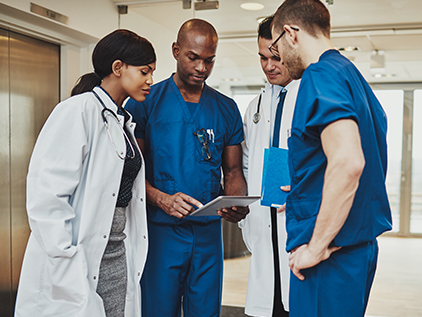 Leading research and clinical trials
As part of one of the nation's premier academic medical centers, our care providers are committed to research and scientific discovery through the University of Kansas Medical Center. We can often include our patients in potentially lifesaving clinical trials and treatment options not available anywhere else.
Our Research