Skip Navigation
When pain lasts for more than 12 weeks, it's considered chronic. Chronic pain has the power to affect everything in your life – from your daily routine to your relationships. Many people become so used to their chronic pain that they forget what it's like to live normally.
The chronic pain management experts at The University of Kansas Health System are here to help. Our double board-certified, fellowship-trained pain medicine anesthesiologists have the highest level of training and education available. Their expertise ensures you receive safe, high-quality care when you need it most.
When you're in pain, you can't function at your best. Start feeling better today. We frequently help people from Kansas City and Overland Park achieve lasting pain relief using an opioid-free approach.
Understanding your chronic pain
Chronic pain can be very mysterious – it may seem to have no direct cause or obvious triggers. It may affect one area of the body or be in several places at once. It can make your muscles tense, steal your energy and limit your ability to move freely.
To create an effective pain management plan, it's important to understand what's causing your pain. Our pain management team will conduct a complete pain assessment to identify the cause of your pain and pinpoint the most beneficial therapies. This in-depth screening will include a detailed inventory of your medical history so that we can see what has and has not worked for you in the past. That way, only those treatments that are most successful or that haven't been tried yet are recommended.
Chronic pain treatments
There are many different therapies for chronic pain relief. Choosing the right treatment for you will require a comprehensive evaluation. For some people, a combination of approaches might be recommended for longer-lasting pain relief.
At The University of Kansas Health System, we offer all of today's most current treatments for chronic pain relief. Some of your options include:
BOTOX® for headaches
Dorsal root ganglion (DRG) stimulation
Epidurals

High-frequency stimulation (HF10™)
Intracept®
Intrathecal drug delivery
Intra-articular injections
Kyphoplasty/vertebroplasty mild® procedure for lumbar spinal stenosis
Nerve blocks
Neurolytic injections
Peripheral nerve simulation
Radiofrequency ablation
Sacroiliac joint injection
Spinal cord stimulation
Spinal tumor radiofrequency ablation
Superion VertiFlex
Tenex Health TX™ System
Trigger point injections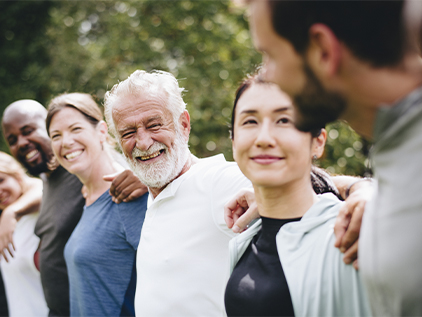 Turning Point
Turning Point offers free classes, programs and tools designed to empower and educate people affected by chronic or serious illness.
Learn more about our services