Skip Navigation
We are the first in the region to offer a low-cost breast MRI examination developed specifically to screen women who have dense breasts or a higher risk of breast cancer or who require an additional screening beyond an annual mammogram. This exam is designed to supplement, not replace, an annual mammogram.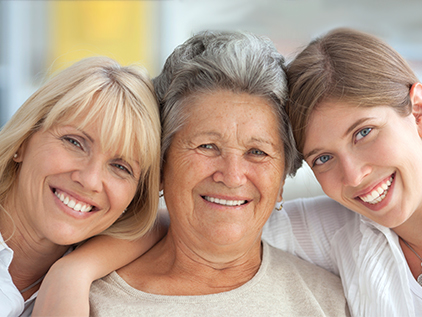 Dense breast tissue
If you have dense breast tissue, you may be at higher risk for breast cancer. But how do you know if you have dense breasts, and how do your screening needs change if you do?
Get answers
Qualifying for an abbreviated MRI
To schedule an appointment, you'll need an order from a physician. Patients also must have had a mammogram within the past 12 months.
Breast MRI is the most accurate imaging test. To make this detailed examination accessible to more women, the abbreviated MRI is now billed to your insurance, and the amount not covered is your responsibility.
The benefits of supplemental screening
Abbreviated breast MRI is an advanced, highly sensitive screening exam that detects cancer at a very early stage. During the examination, the technologist will use an IV to inject a small amount of contrasting agent, or dye. This enhances the ability to visualize possible cancers.
The abbreviated MRI is not designed for patients with symptoms or a diagnosis of breast cancer. It does not replace breast self-exam or an annual mammogram.
Talk to your physician about whether an abbreviated MRI would be beneficial for you. For information, call 913-588-6804.