Skip Navigation
Burn and Wound Care Surgery
Burn and Wound Care Surgery
Specialists at The University of Kansas Health System provide comprehensive inpatient and outpatient care to adults and children with complex burns and wounds. In addition, we treat skin injuries and conditions such as frostbite, severe dermatitis and abrasions. Patients receive a continuum of advanced care that includes burn wellness programs and a burn survivor support group.
Our multidisciplinary burn care team comprises board-certified plastic surgeons, general surgeons, internal medicine specialists, dermatologists, nurses, physical therapists and nutritionists, among other medical professionals. We collaborate in research to develop advanced techniques to improve burn care for patients now and in the future.
Gene and Barbara Burnett Burn Center
The Gene and Barbara Burnett Burn Center, established more than 40 years ago, provides comprehensive inpatient care for complex burns and wounds. It is the only adult and pediatric burn care facility in the region accredited by the American Burn Association and American College of Surgeons. This recognition demonstrates the commitment and ability of our staff to care for the most critical burn injuries and dermatologic conditions. We provide advanced care for hundreds of burn survivors, both adults and children, every year.
At our location on the 5th floor of the hospital on our main campus, inpatients receive advanced care that includes:
Surgeries (performed in our on-site operating room)
Pain management
Hydrotherapy
Plastic surgery
Outpatient burn and wound care
We provide advanced outpatient and ostomy care for patients who don't require hospitalization and for those who need follow-up care through recovery.
Hyperbaric oxygen therapy
Patients receive pure oxygen in a pressurized, single-person chamber. This stimulates healing for many medical and surgical conditions and chronic, difficult and slow-healing wounds.
Patient referral
To refer a patient or arrange an emergency transfer, call 877-738-7286.
Conditions and treatments
Cosmetic and reconstructive services
Patients with burns or complex wounds may receive plastic surgery procedures to help promote healing and reduce scarring.
Procedures include:
Skin graft
This procedure uses healthy tissue and skin from elsewhere on the body to help heal wounds that are large, difficult to close, or to replace scar tissue in a deep burn.
Scar revision procedures
Surgery and topical treatments can improve the appearance of burn scars and increase the flexibility of joints affected by scarring.
Tissue expansion
When there is insufficient tissue around a wound to close it, we place a small balloon-like expander under the skin and gradually fill it with saline to stretch the skin.
Flap surgery or microsurgery
These procedures use living tissue and possibly bone to repair severe wounds. This is provided on an outpatient basis.
Outpatient care
Patients who don't require hospital care and or need follow-up care to help speed recovery receive advanced care at our outpatient burn and wound care center.
Located on the hospital's first floor, we provide specialized outpatient care that may include:
Rehabilitation therapy
Ostomy care
Scar management with compression therapy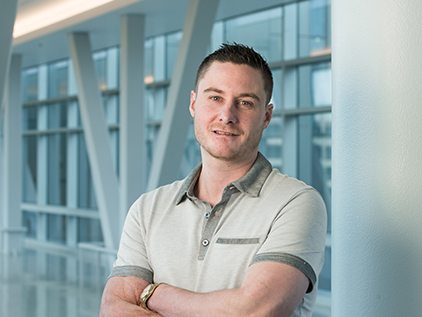 Patients like Brandon rely on us. Help us do more.
Since 1973, the Gene and Barbara Burnett Burn Center has served our community as greater Kansas City's only burn center accredited by the American Burn Association and the American College of Surgeons. Our specialty-trained team helps patients like Brandon overcome potentially devastating injuries and return to physical, mental and emotional health.
make a gift
Our locations
1. The University of Kansas Hospital

4000 Cambridge St.
Inpatient unit
Kansas City, KS 66160

OFFICE HOURS

Sun

12:00 am - 11:59 pm

Mon

12:00 am - 11:59 pm

Tues

12:00 am - 11:59 pm

Wed

12:00 am - 11:59 pm

Thur

12:00 am - 11:59 pm

Fri

12:00 am - 11:59 pm

Sat

12:00 am - 11:59 pm

2. The University of Kansas Hospital

4000 Cambridge St.
BHG567
Kansas City, KS 66160

OFFICE HOURS

Mon

8:00 a.m. - 4:30 p.m.

Tues

8:00 a.m. - 4:30 p.m.

Wed

8:00 a.m. - 4:30 p.m.

Thur

8:00 a.m. - 4:30 p.m.

Fri

8:00 a.m. - 4:30 p.m.

Sat

Closed -

Sun

Closed -