Skip Navigation
Why choose us for dermatology services
The University of Kansas Health System is 1 of only 50 nationally recognized lymphoma treatment facilities by the Cutaneous Lymphoma Foundation. We are the only nationally recognized facility in Kansas.

We offer a complete range of advanced tests and treatments, including topical and ultraviolet therapies, total skin electron beam radiation therapy, extracorporeal photopheresis and systemic treatments like bone marrow transplant.

We have the only melanoma program in Kansas that includes in-house dermatopathology, surgery, sentinel lymph node biopsy, and a complete range of adjuvant and systemic treatments offered in an NCI-designated cancer treatment center.
Dermatology services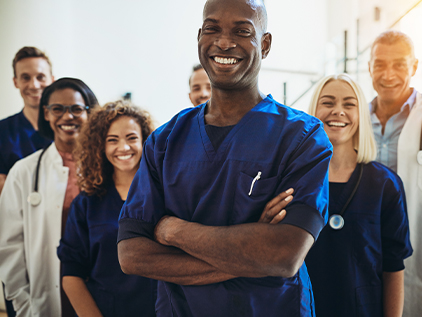 Find a doctor
Doctors at The University of Kansas Health System are care providers and researchers at the forefront of new medical discoveries. From primary care to complex conditions, we offer hundreds of specialists.
Find a doctor