Skip Navigation
Welcome to Turning Point
We offer classes, programs and tools that empower and inspire people affected by chronic or serious illness.
Welcome to learning how to live better
You'll learn specific ways to adjust to your new normal. You'll learn resilience. You'll learn how to bounce back.
Welcome to a community of supportive people
Every program or class is free of charge and is supported entirely by our generous donors.
Welcome to the rest of your life
We can't change your situation. But we can help you change the way you respond to it.
For more information about Turning Point, please call 913-574-0900.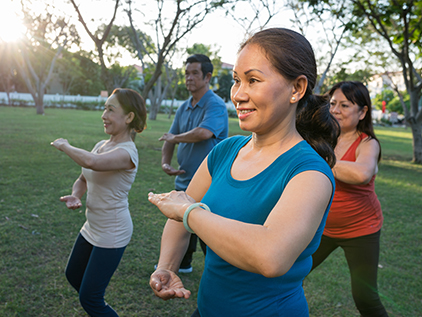 Resilience Toolbox
Turning Point's most popular programs have been formatted for online access. These resilience models modules can benefit anyone – chronic illness or not. We offer 7 different topics to support your well-being. You'll find them all right here in our Resilience Toolbox.
Learn more
Consider joining our family of donors.
Turning Point offers sense of community and support
Goodpasture syndrome, a rare autoimmune disease, led to Amy Reinhardt's end-stage renal failure in July 2021. Turning Point, at The University of Kansas Health System, has given her a sense of community and support as she awaits a kidney transplant.
Read Amy's Story
An oasis for the soul
"Turning Point is free and it's priceless. If I have a freaky moment, I know I have the skills to stop and get my thoughts back on track. My life is so much more enjoyable. How do you attach a value to that?"
Read Carol's story
Living, Giving and Thriving
After being diagnosed with Parkinson's disease, Lou didn't know what to think or where to turn. "It was traumatic. In terms of knowing what the future might hold, I was scared." she said. But once she found Turning Point, all of that changed.
Read Lou's story
Related links