Skip Navigation
Kidney Transplant Surgery
During kidney transplant surgery, the transplant surgeon places the donor kidney in the lower abdomen and connects it to the arteries and bladder.
Original, nonfunctioning kidneys usually are not removed unless there are special medical reasons, including:
Certain congenital diseases
Excessive protein loss Infection
Tumors
Uncontrollable high blood pressure
Presence of cancer
Your transplant surgeon and kidney specialist, or nephrologist, will tell you if your non-functioning kidney will be removed.
Kidney transplant surgery takes about 3 or 4 hours, depending on your condition. Patients who have had previous surgeries may require longer surgeries because of scar-tissue accumulation.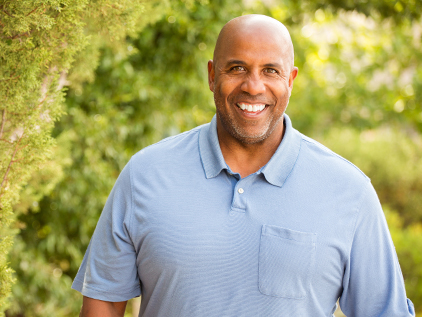 Living kidney donation is a gift of life
Almost 45 of every 100 kidney donors are living donors. Locating a living donor match can significantly shorten the wait time for a kidney transplant. Kidneys from living donors also typically function much longer with lower rejection rates than kidneys from deceased donors.
Learn more about the process to donate
After kidney transplant surgery
You may spend 24-48 hours in intensive care and the rest of your hospital stay in transplant care, typically 5-10 days. Your transplant team will carefully monitor your progress and your new kidney.
In most cases, the new kidney begins to produce urine immediately after it's supplied with blood, reaching normal functioning levels anywhere from 3-15 days after surgery. Additional medications or dialysis may be necessary until your kidney begins to function normally.
As you prepare for discharge, your nephrologist and transplant coordinator will give you instructions for taking medications, tell you the warning signs of transplant failure and give you a schedule for your follow-up care.