Skip Navigation
Infectious Diseases Pharmacy Residency
Infectious Diseases Pharmacy Residency
The University of Kansas Health System provides residents with the skills and knowledge to practice in antimicrobial stewardship and as an infectious diseases clinical specialist. This residency program is designed to transition postgraduate year 1 (PGY1) residency graduates from generalist practice to specialized practice focused on the care of patients with complex infectious diseases in numerous settings. Antimicrobial stewardship is a secondary focus of the residency, with an emphasis on population management strategies throughout a large health system.
Residency program purpose statement
The postgraduate year 2 (PGY2) infectious diseases residency program is designed to provide residents with robust experience in the clinical management of patients with infectious diseases as well as population level management through antimicrobial stewardship. We work closely with the infectious diseases physicians and fellows on 8 ID consult services that manage a diverse patient population, including patients with cystic fibrosis, burns, hematologic and oncologic malignancies, and solid organ transplants. The PGY2 resident will have the opportunity to experience dedicated time in the clinical microbiology laboratory and actively participate in educational opportunities offered through the infectious diseases fellowship program, including journal club presentations and clinical disease state discussions. Longitudinal responsibilities include participation in the antimicrobial stewardship committee, teaching, precepting, quality improvement and research. Completion of this program will prepare the resident for a career in clinical practice or antimicrobial stewardship program administration.
Length of program: 12 months (approximately July-June)
Number of positions: 1
Current benefits
Annual salary: $48,000
Benefits include PTO, paid holidays, health/dental/life/liability insurance
Contact us
The University of Kansas Health System
Pharmacy
4000 Cambridge St., Mailstop 4040
Kansas City, KS 66160
Follow us on social media: @tukhspharmres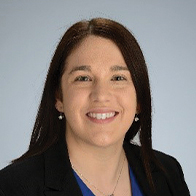 PGY2 Infectious diseases residency director and clinical coordinator
Nicole Wilson, PharmD, BCIDP
Phone: 913-945-8639
Fax: 913-588-2156
Pharmacy school: Midwestern University College of Pharmacy – Glendale
PGY1: Olathe Medical Center
PGY2: Henry Ford Hospital
Infectious diseases residency learning experiences
The PGY2 infectious diseases residency at The University of Kansas Health System is tailored to the interests and the career goals of each resident. The residency year is organized into both rotational and longitudinal experiences as further described below.
Required experiences
Orientation
Internal medicine
Infectious diseases consultation services

General
Immunocompromised hosts and cystic fibrosis

Clinical microbiology laboratory
Antimicrobial stewardship, clinical
Antimicrobial stewardship program administration
Elective experiences
Clinical- or laboratory-based research
Academia
Informatics
Pediatrics
Medical Intensive Care Unit
Hematology/oncology
Blood and marrow transplantation service
Clinical surgery team
Human immunodeficiency virus and outpatient infectious diseases clinic
Longitudinal experiences
Antimicrobial stewardship

Perform audit and feedback
Design and implement interventions to improve antimicrobial use across the health system
Participate in the planning and coordination of antimicrobial stewardship subcommittee activities

Research

Present results of major research project at the Midwest Pharmacy Residents Conference and prepare a manuscript for publication

Teaching and precepting

Precept students and PGY1 residents
Infectious diseases elective teaching opportunities at the University of Kansas School of Pharmacy
Present formal journal club during monthly pharmacy rounds for the infectious diseases faculty and fellows
Eric Gregory, PharmD, BCIDP, Clinical infectious diseases pharmacist
Pharmacy school: Butler University
PGY1: University of Kentucky
PGY2: University of Kentucky
Research interests: Staphylococcus aureus bacteremia, clinical pharmacokinetics/pharmacodynamics, antimicrobial stewardship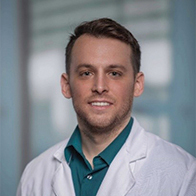 Matt Mason, PharmD, Clinical infectious diseases pharmacist
Pharmacy school: Thomas Jefferson University
PGY1: Christiana Care Health System
PGY2: Houston Methodist Hospital
Research interests: Gram negative resistance, invasive fungal infections
Nicholas Britt, PharmD, BCPS, BCIDP, Assistant professor of pharmacy practice
Pharmacy school: University of Kansas School of Pharmacy
MS clinical and translational research: University of Kansas
PGY1: Barnes Jewish Hospital
PGY2: Barnes Jewish Hospital
Research interests: Translational research, multidrug-resistant organisms, pharmacokinetics/pharmacodynamics, sepsis, cystic fibrosis, immunology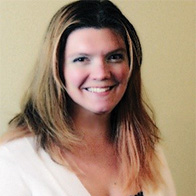 Molly Steed, PharmD, Clinical associate professor of infectious diseases
Pharmacy school: University of Wisconsin
PGY1: University of Kentucky
PGY2: University of Kentucky
Infectious diseases pharmacotherapy fellowship: Anti-infective Research Laboratory
Research interests: Enterococcal and staphylococcal resistance and treatment
Application information
Deadlines
Application deadline: January 4, 2021
Must have a valid pharmacy license in the state of Kansas prior to residency start date or by July 15 at the latest
Checklist for application
Letter of intent
Curriculum vitae
1 example of a recent professional project or presentation
College transcripts
3 letters of recommendation
PhORCAS residency program application
ASHP resident matching program registration
National matching services (NMS) code: 619955
We are an equal employment opportunity employer without regard to a person's race, color, religion, sex (including pregnancy, gender identity and sexual orientation), national origin, ancestry, age (40 or older), disability, veteran status or genetic information.
Related links