Skip Navigation
Oncology Pharmacy Residency
Oncology Pharmacy Residency
The oncology pharmacy practice residency at The University of Kansas Health System provides residents with the skills and knowledge to become competent oncology/hematology pharmacy practitioners. The focus of the residency program is adult hematology and oncology, with experiences in hematopoietic stem cell transplantation and ambulatory oncology practice settings.
Current benefits
Annual salary: $48,000
Benefits include PTO, paid holidays, health/dental/life/liability insurance
Contact us
The University of Kansas Cancer Center
Pharmacy
2330 Shawnee Mission Pkwy., Suite 201N, Mailstop 5028
Westwood, KS 66205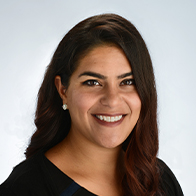 PGY2 Oncology residency director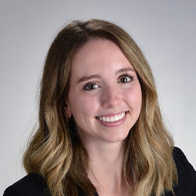 Olivia Altemeier, PGY2: Oncology
Hometown: Cedar Rapids, Iowa
Pharmacy school: University of Iowa College of Pharmacy
PGY1: The University of Kansas Health System
Clinical interests: BMT, CAR-T, infectious disease
Hobbies: Cooking, brewery hopping, plant propagation, reading and traveling
Research project: Review of Melphalan Preparative Regimens, Day-2 Administration Versus Day-1 Administration Looking at Engraftment Times and Patient Outcomes
Why I chose The University of Kansas Health System:I chose The University of Kansas Health System for the types of experiences offered, the progressive pharmacy environment and the preceptors.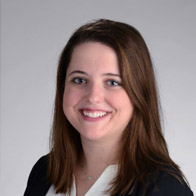 Kristen Farnet, PGY2: Oncology
Hometown: Basehor, Kansas
Pharmacy school: University of Kansas School of Pharmacy
PGY1: Olathe Medical Center
Clinical interests: Wide open to all of oncology pharmacy!
Hobbies: I like to spend most of my free time with family and friends. If I'm not with them, you can find me reading a good book or spending time outside!
Research project: Precision Medicine Evaluation: Off-label Targeted Therapy for Patients with Solid Tumors
Why I chose The University of Kansas Health System: As a student who completed several rotations at The University of Kansas Health System, I initially enjoyed the team-based care patients receive here. Not only is this present across multiple disciplines, it's present among the pharmacy team and something I wanted to be part of. Cancer care serves such a unique and special population to me, and at the health system new developments are being made all the time. There is always something new to learn, a new project to take on and patients to care for!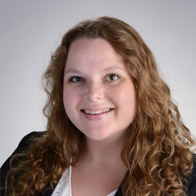 Amanda Kuhn, PGY2: Oncology
Hometown: Gardner, Kansas
Pharmacy school: University of Kansas School of Pharmacy
PGY1: Wesley Medical Center
Clinical interests: Hematology/BMT, oncology
Hobbies: Cooking, traveling, trying out local restaurants and cheering on the Chiefs and Jayhawks
Research project: Evaluation of Letermovir and Tacrolimus Drug Interaction in Patients with Hematopoietic Stem Cell Transplant
Why I chose The University of Kansas Health System: I chose The University of Kansas Health System because of the robust, comprehensive care that is able to be given to patients in both the inpatient and outpatient settings. This program also offers a wide variety of learning experiences that I knew would help me grow as a new practitioner and as a leader over the course of the year. Most importantly, I knew that by doing a residency here, I would be both clinically challenged and supported by an incredible cancer care team.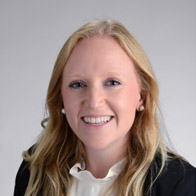 Sara Scott, PGY2: Oncology
Hometown: Salt Lake City, Utah
Pharmacy school: University of North Carolina Eshelman School of Pharmacy
PGY1: Vanderbilt University Medical Center
Clinical interests: Acute leukemia, lymphoma, myeloma, stem cell transplant, CAR T
Hobbies: Exploring new restaurants and bars with friends, family and my dog is one of my favorite hobbies. I also enjoy exercising, shopping, traveling and bingeing new Netflix shows. Maybe most importantly, I love cheering on University of Utah football and UNC basketball. Go Heels!
Research project: Review of Breakthrough Fungal Infections for Patients with Hematologic Malignancies Who Receive Isavuconazole Compared to Voriconazole or Posaconazole
Why I chose The University of Kansas Health System: The people at The University of Kansas Health System were at the top of my pro column. The group of oncology preceptors is incredibly welcoming, humble and fun. They desire to foster not only professional but also personal growth, and I know I will have a large group of mentors and cheerleaders as I progress throughout this year!
The oncology pharmacy residency learning experience
Our cancer center, The University of Kansas Cancer Center, is 1 of only 71 National Cancer Institute-designated cancer centers in the nation. It has been NCI-designated since 2012. The cancer program has also been recognized each year since 2011 by U.S. News & World Report.
Additional facts about the cancer center include:
More than 50 cancer care clinical pharmacists on staff
Clinical Research Center focuses on early preclinical and phase I trials
Accredited by the American College of Surgeons Commission on Cancer since 1934
QOPI®-certified practice
URAC-accredited
More than 300 hematopoietic stem cell transplants performed annually
FACT-accredited (immune effector cell, BMT autologous/allogeneic program)
National Marrow Donor Program-accredited
Certified CAR T-cell therapy center for commercial and investigational products
Practice areas
The specialty residency in hematology/oncology is tailored to the interests and career goals of each resident. A variety of practice settings is available. Required rotations are listed below:
Orientation (1 month)
Inpatient/Outpatient adult hematology (6 weeks)
Inpatient/Outpatient adult oncology (6 weeks)
Inpatient adult acute leukemia (1 month)
Inpatient adult allogeneic hematopoietic stem cell transplant (1 month)
Outpatient adult hematopoietic stem cell transplant clinic (1 month)
Outpatient infusion cancer pharmacy (1 month)
Outpatient oncology clinic-resident choice of the following clinics (1 month)

Breast cancer
Head/Neck/Lung
Gynecologic malignancies
Melanoma
Gastrointestinal malignancies
Genitourinary malignancies

Clinical research (~1 month)
Advanced independent practice (AIP) (1 month)

The AIP rotation is a 4-week experience in which the resident covers a service independently. The goal is for the resident to gain the confidence and experience of covering a service independently prior to entering the workforce. This is done once the resident has sufficient experience in an area of practice.

Elective (2-3 months)
Longitudinal administration

The resident will participate in a longitudinal administrative rotation beginning in September of the residency year. This rotation is designed to incorporate many aspects of practice leadership in the area of cancer.
Elective rotations
Any of the required rotations may be repeated as elective rotations. Rotations will last 4-6 weeks unless approved by the residency director.
Elective rotations are designed to provide training in areas of interest. Examples of the options available include:
Oncology administration
Outpatient hematology clinic
Palliative care
Infectious disease
Any ambulatory oncology clinic
Cancer center community locations
Staffing requirement
The PGY2 oncology resident will staff 1 weekday evening in inpatient Cambridge Tower A pharmacy beginning in August and work every 4th weekend (Saturday and Sunday), staffing independently with the hematology inpatient rounding service.
Longitudinal experiences
Research

Present results of major research project at a Residents Conference and prepare a manuscript for publication

Projects and presentations

Pharmacy grand rounds CE presentation to the department of pharmacy (fall)
Hematology/Oncology Pharmacy Association in March/April
Regional Residency Conference in May
Oncology resident lectures (every 4 weeks)

Teaching

Residents will prepare a supportive care topic discussion for students on rotation at The University of Kansas Cancer Center and will present this topic discussion each month a student is on rotation with the team. Topics include supportive care or an overview of oncologic emergencies.
Residents will have the opportunity to precept students from both the University of Kansas and University of Missouri – Kansas City schools of pharmacy on clinical rotations. Residents will also have the opportunity to gain teaching experience in classrooms through the hematology/oncology pharmacotherapy lecture series for University of Kansas School of Pharmacy students.
An optional teaching certificate program is available for residents with an interest in teaching. The program includes seminars on how to teach, experiential components for didactic and small group teaching, and compiling a teaching portfolio.
Application information
Informational sessions
October 27, November 10, November 17
See social media (Twitter, Instagram, Facebook and Linkedin) for links
Deadlines
Application deadline: Please refer to residency listing on ASHP website.
Must have a valid pharmacy license in the state of Kansas prior to residency start date or July 15 at latest.
Checklist for application
Letter of intent

Topics you may want to consider: Why you want to pursue this particular residency, why you have chosen our program and personal goals that you feel the program would help you accomplish

Curriculum vitae
College transcripts
3 letters of recommendation and/or PhORCAS form
National matching services (NMS) code: 618660
We are an equal employment opportunity employer without regard to a person's race, color, religion, sex (including pregnancy, gender identity and sexual orientation), national origin, ancestry, age (40 or older), disability, veteran status or genetic information.
Related links