Skip Navigation
Oncology Pharmacy Residency
Oncology Pharmacy Residency
The University of Kansas Health System offers an ASHP-accredited PGY2 Oncology Pharmacy Residency. The University of Kansas Hospital is an academic teaching hospital with 1,000+ beds, and 116 of those are dedicated to hematology, oncology and bone marrow transplant patients. The University of Kansas Cancer Center is designated as a comprehensive cancer center by the National Cancer Institute (NCI) and has 2,600+ outpatient cancer care visits weekly. This residency centers on the development of pharmacists who will become dynamic patient advocates who collaborate with an interdisciplinary team to provide evidence-based pharmacotherapy and heighten patient-centered results. Through various clinical, practice management and project experiences, residents will become competent at providing optimal drug therapy for patients with cancer and act as a leader in advancing patient care.
Length of program: 12 months, starting in July
Number of positions: 4
Current benefits
Annual salary: $48,000
Benefits include PTO, paid holidays, health/dental/life/liability insurance
Contact us
The University of Kansas Cancer Center
Pharmacy
2330 Shawnee Mission Pkwy., Suite 201N, Mailstop 5028
Westwood, KS 66205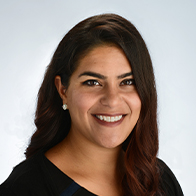 PGY2 Oncology residency director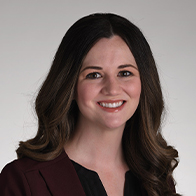 PGY2 Oncology Residency Coordinator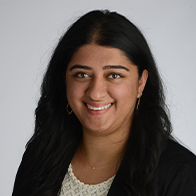 Neha Betrabet, PGY2: Oncology
Hometown: Plano, Texas
Pharmacy school: UT Austin College of Pharmacy
PGY1: University of Illinois - Chicago
Clinical interests: Still exploring all the areas, but solid tumors (Breast, GI/GU, HNL) do have a special place in my heart.
Hobbies: Cooking, dance and cardio kickboxing, and exploring new restaurants with my coresidents
Research project: Determination and comparison of patient comprehension after common internet-based, cancer treatment education modalities used during chemotherapy counseling
Why I chose The University of Kansas Health System: I was drawn by the variety of experiences the program has to offer, along with the multitude of resources they provide for residents. We have the opportunity to learn from 50+ oncology pharmacists who really do value growing your knowledge and your ability to practice clinically.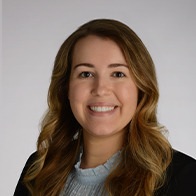 Sarah Blocker, PGY2: Oncology
Hometown: St. Louis, Missouri
Pharmacy school: St. Louis College of Pharmacy
PGY1: Nebraska Medicine
Clinical interests: Hematology, oncology, BMT
Hobbies: I love to cook, bake, and try new restaurants and coffee shops!
Research project: Evaluation of eltrombopag in post-transplant thrombocytopenia
Why I chose The University of Kansas Health System: I chose The University of Kansas Health System because of the variety of inpatient and outpatient areas where hematology and oncology pharmacists have a large presence. The health system had every oncology and hematology specialty that I wanted to experience, and I also loved that there were a large number of pharmacists who have trained all over the country that I would get to learn from. On top of that, the residency program had many unique features like resident-led lectures, a leadership series and a wellness program that made it stand out as a challenging, but supportive program.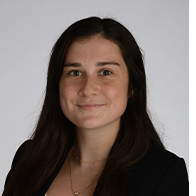 Sara Leidy, PGY2: Oncology
Hometown: South Bend, IN
Pharmacy school: Purdue University
PGY1: Methodist University Hospital
Clinical interests: Bone marrow transplant and malignant/nonmalignant hematology
Hobbies: I love taking care of my house plants, board games and movies with friends, and really anything outside.
Research project: Outcomes of intermediate dose cytarabine (IDAC) re-induction following traditional induction chemotherapy in acute myeloid leukemia (AML).
Why I chose The University of Kansas Health System: What stood out to me most about the health system was the people. The positive lasting impression from my interview has translated seamlessly to my residency experience. I love the opportunity to be in such a progressive hematology/oncology environment while working along with supportive preceptors as passionate as I am about providing the best patient care. The health system also works to foster the independence of residents and truly allows you to develop your own practice, while being an integral part of the multidisciplinary teams.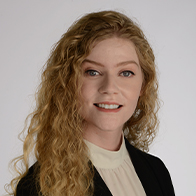 Alyssa Santiago, PGY2: Oncology
Hometown: Winter Haven, FL
Pharmacy school: University of Florida College of Pharmacy
PGY1: Lakeland Regional Health
Clinical interests: CAR T, BMT, palliative care
Hobbies: I love going to Pilates and trying new workout classes. I also love trying new restaurants and reading a good book.
Research project: Relugolix compared to degarelix for androgen-deprivation therapy in prostate cancer
Why I chose The University of Kansas Health System: What initially drew me to the health system was the broad range of both inpatient and outpatient rotations offered, as well as the opportunity to work with a diverse patient population. Meeting the preceptors solidified my choice. Everyone here is so dedicated to making sure we are getting the best learning experiences possible. The whole team here is incredibly welcoming and so great to work with!
The oncology pharmacy residency learning experience
The University of Kansas Cancer Center is 1 of only 54 National Cancer Institute-designated comprehensive cancer centers.
Additional facts about the cancer center include:
More than 50 cancer care clinical pharmacists on staff
Clinical Research Center focuses on early preclinical and phase I trials
Accredited by the American College of Surgeons Commission on Cancer since 1934
QOPI®-certified practice
URAC-accredited
More than 300 hematopoietic stem cell transplants performed annually
FACT-accredited (immune effector cell, BMT autologous/allogeneic program)
National Marrow Donor Program-accredited
Certified CAR T-cell therapy center for commercial and investigational products
Practice areas
The specialty residency in hematology/oncology is tailored to the interests and career goals of each resident. A variety of practice settings is available. Required rotations are listed below:
Orientation (1 month)
Inpatient/Outpatient adult hematology (6 weeks)
Inpatient/Outpatient adult oncology (6 weeks)
Inpatient adult acute leukemia (1 month)
Inpatient adult allogeneic hematopoietic stem cell transplant (1 month)
Outpatient adult hematopoietic stem cell transplant clinic (1 month)
Outpatient infusion cancer pharmacy (1 month)
Outpatient oncology clinic-resident choice of the following clinics (1 month)

Breast cancer
Head/Neck/Lung
Gynecologic malignancies
Melanoma
Gastrointestinal malignancies
Genitourinary malignancies

Clinical research (~1 month)
Advanced independent practice (AIP) (1 month)

The AIP rotation is a 4-week experience in which the resident covers a service independently. The goal is for the resident to gain the confidence and experience of covering a service independently prior to entering the workforce. This is done once the resident has sufficient experience in an area of practice.

Elective (2-3 months)
Longitudinal administration

The resident will participate in a longitudinal administrative rotation beginning in September of the residency year. This rotation is designed to incorporate many aspects of practice leadership in the area of cancer.
Elective rotations
Any of the required rotations may be repeated as elective rotations. Rotations will last 4-6 weeks unless approved by the residency director.
Elective rotations are designed to provide training in areas of interest. Examples of the options available include:
Oncology administration
Outpatient hematology clinic
Palliative care
Infectious diseases
Any ambulatory oncology clinic
Cancer center community locations
Staffing requirement
The PGY2 oncology resident will staff 1 weekday evening in the inpatient Cambridge Tower A pharmacy beginning in August and work every 4th weekend (Saturday and Sunday), staffing independently with the hematology inpatient rounding service.
Longitudinal experiences
Research

Present results of major research project at a Residents Conference and prepare a manuscript for publication

Projects and presentations

Pharmacy grand rounds CE presentation to the department of pharmacy (fall)
Hematology/Oncology Pharmacy Association in March/April
Regional Residency Conference in May
Oncology resident lectures (every 4 weeks)

Teaching

Residents will prepare a supportive care topic discussion for students on rotation at The University of Kansas Cancer Center and will present this topic discussion each month a student is on rotation with the team. Topics include supportive care or an overview of oncologic emergencies.
Residents will have the opportunity to precept students from both the University of Kansas and University of Missouri – Kansas City schools of pharmacy on clinical rotations. Residents will also have the opportunity to gain teaching experience in classrooms through the hematology/oncology pharmacotherapy lecture series for University of Kansas School of Pharmacy students.
An optional teaching certificate program is available for residents with an interest in teaching. The program includes seminars on how to teach, experiential components for didactic and small group teaching, and compiling a teaching portfolio.

Committees

Residents will participate in 1 cancer center committee each quarter during the residency year.

Cancer Care Pharmacy Practice Council
Cancer Center Medication Safety Subcommittee
Hematology/Oncology/BMT P&T Subcommittee
Chemotherapy Council
Application information
Informational sessions
To be determined for 2022
See social media (Twitter, Instagram, Facebook and Linkedin) for links
Deadlines
Application deadline: Please refer to residency listing on ASHP website.
Must have a valid pharmacy license in the state of Kansas prior to residency start date or July 15 at latest.
Checklist for Application
Please submit your application through PhORCAS (Pharmacy Online Residency Centralized Application Service) - portal.phorcas.org - including:

Letter of intent
Curriculum vitae
College transcripts
3 letters of recommendation and/or PhORCAS form
Supplemental application - residency-specific essay responses

Describe a piece of constructive feedback you received that aided in your development and how you have applied it going forward.
What is something that you are most proud of?
Tell us about an attribute of one of your colleagues that you really admire.
National matching services (NMS) code: 618660
We are an equal employment opportunity employer without regard to a person's race, color, religion, sex (including pregnancy, gender identity and sexual orientation), national origin, ancestry, age (40 or older), disability, veteran status or genetic information.
We are an equal employment opportunity employer without regard to a person's race, color, religion, sex (including pregnancy, gender identity and sexual orientation), national origin, ancestry, age (40 or older), disability, veteran status or genetic information.
Related links