Skip Navigation
Critical Care Pharmacy Residency
The University of Kansas Health System provides residents with the skills and knowledge to become a competent critical care pharmacy practitioner. This residency program is designed to transition postgraduate year-1 (PGY1) residency graduates from generalist practice to specialized practice focused on the care of critically ill patients in numerous settings, including medicine, surgery and trauma, cardiothoracic surgery, transplant and neurosurgery intensive care.
Residency program purpose statement
Postgraduate year-2 (PGY2) pharmacy residency programs build on Doctor of Pharmacy (PharmD) education and PGY1 pharmacy residency programs to contribute to the development of clinical pharmacists in advanced or specialized practice. PGY2 residencies provide residents with opportunities to function independently as practitioners by conceptualizing and integrating accumulated experience and knowledge and incorporating both into the provision of patient care that improves medication therapy. Residents who successfully complete an accredited PGY2 pharmacy residency should possess competencies that qualify them for clinical pharmacist and/or faculty positions and position them to be eligible for attainment of board certification in the specialized practice area.
The University of Kansas Health System PGY2 critical care pharmacy residency prepares its graduates to assume positions in critical care as clinical pharmacists. Graduates will be prepared to sit for the Board of Certification exam in critical care medicine. The health system includes a university teaching hospital providing the unique capability to engage our resident(s) in direct patient care activities, research, administration/leadership, project management and teaching skills. The resident will help carry out the mission and vision of the health system, which are to deliver world-class patient care to the people we serve and to ensure we lead the nation in caring, healing, teaching and discovering.
Length of program: 12 months (approximately July-June)
Number of positions: 1
Current benefits
Annual salary: $48,000
Benefits include: PTO, paid holidays, health/dental/life/liability insurance
Contact us
The University of Kansas Health System
Pharmacy
4000 Cambridge St., Mailstop 4040
Kansas City, KS 66160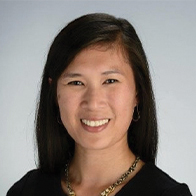 PGY2 Critical care residency director
Lucy Stun, PharmD, BCCCP, DPLA
Phone: 913-588-8854
Fax: 913-588-2156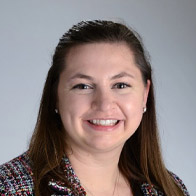 Kristen Haeger-Overstreet, PGY-2: Critical care
Hometown: Arvada, Colorado
Pharmacy school: University of Colorado Skaggs School of Pharmacy
Clinical interests: Cardiology, anticoagulation, toxicology, transplant
Hobbies: Travel, trying new restaurants, reading, and spending time with my husband!
Research project: Utility of MRSA PCR in Patients with Ventilator-Associated Pneumonia (VAP)
Why I chose The University of Kansas Health System: I chose The University of Kansas Health System for the wide array of patients served, and the continuous exposure to unique clinical situations. Having the ability to treat a wide spectrum of critically ill patients makes this program ideal for specialized training, but the teamwork and culture take things to the next level. I am so grateful to have the opportunity to train with such an intelligent and hardworking team!
The critical care residency learning experience
The PGY2 critical care pharmacy residency at The University of Kansas Health System is tailored to the interests and the career goals of each resident. The residency year is organized into rotational and longitudinal experiences as described below.
Required learning experiences
Orientation
Medical intensive care (6-8 weeks)
Surgical/burn/trauma intensive care; perioperative (6 weeks)
Neurology intensive care (6 weeks)
Emergency department (6 weeks)
Cardiothoracic intensive care (4-5 weeks)
Infectious diseases (4-5 weeks)
Bone marrow transplant (4-5 weeks)
Quality outcomes and administration (3 weeks)
Longitudinal staffing
Longitudinal research
Advanced independent practice (8 weeks total)
Additional rotation opportunities
Neonatal intensive care
Solid organ transplant
Hematology/oncology
Poison control/toxicology
Pediatric intensive care
Cardiology intensive care
Additional opportunities available by request
Staffing requirement
The PGY2 critical care resident will work in The University of Kansas Health System inpatient pharmacy covering assigned critical care units 1 of every 4 weekends (Saturday and Sunday) and will cover 1 evening shift every other week.
Longitudinal experiences
Research

Present results of major research project at the Midwest Pharmacy Residents Conference and prepare a manuscript for publication

Projects and presentations

Society of Critical Care Medicine (SCCM) in January/February
Midwest Pharmacy Residency Conference in May
Health system critical care grand rounds
Pharmacy grand rounds
Team journal review
Advanced nurse practitioner symposium
Infectious diseases journal club

Teaching

Residents will have the opportunity to precept students from both the University of Kansas and University of Missouri – Kansas City Schools of Pharmacy on clinical rotations. Residents will also have the opportunity to gain teaching experience in classrooms through a critical care pharmacotherapy lecture series for University of Kansas School of Pharmacy students. An optional teaching certificate program is available for residents with an interest in teaching. The program includes seminars on how to teach, experiential components for didactic and small group teaching, and compiling a teaching portfolio.
Application information
Informational sessions
October 27, November 10, November 17
See social media (Twitter, Instagram, Facebook and LinkedIn) for links
Deadlines
Application deadline: Refer to ASHP website
Must have a valid pharmacy license in the state of Kansas prior to residency start date or July 15 at latest
Checklist for application
Letter of intent

Topics to consider: Why you want to pursue this particular residency, why you have chosen our program and personal goals that you feel the program would help you accomplish

Curriculum vitae
College transcripts
3 letters of recommendation
PhORCAS residency program application
ASHP resident matching program registration
National matching services (NMS) code: 689252
We are an equal employment opportunity employer without regard to a person's race, color, religion, sex (including pregnancy, gender identity and sexual orientation), national origin, ancestry, age (40 or older), disability, veteran status or genetic information.
Related links