Skip Navigation
PGY1 Pharmacy Residency
The University of Kansas Health System offers a 13-month post-PharmD training program. The PGY1 pharmacy residency is an organized, directed, postgraduate training program that centers on development of the knowledge, attitudes and skills needed to pursue rational drug therapy.
Residency program purpose statement
The postgraduate year 1 (PGY1) pharmacy residency program builds on Doctor of Pharmacy (PharmD) education and outcomes to contribute to the development of clinical pharmacists who are responsible for medication-related care of patients with a wide range of conditions, eligible for board certification and eligible for postgraduate year 2 (PGY2) pharmacy residency training.
Residency program outcomes
Provide evidence-based, direct patient care to multiple patient populations.
Demonstrate professionalism.
Effectively educate patients, students and a multidisciplinary healthcare team by using available medical technology.
Possess the ability to manage one's own practice.
Demonstrate leadership skills.
Develop effective written and verbal communication skills.
Length of program: 13 months (approximately June-July)
Number of positions: 6 PGY1 positions
Current benefits
Annual salary: $48,000
Benefits include PTO, paid holidays, health/dental/life/liability insurance
Contact us
The University of Kansas Health System
Pharmacy
4000 Cambridge St., Mailstop 4040
Kansas City, KS 66160
Phone: 913-588-2820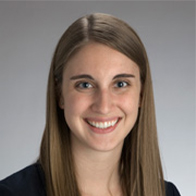 PGY1 Residency program director
Sarah Mester, PharmD, MS, BCPS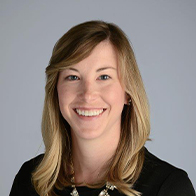 Residency coordinator
Lindsey Fitzpatrick, PharmD, BCPS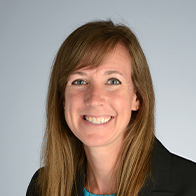 Residency coordinator
Jessica Humphrey, PharmD, BCPS
Tyler Prokuski
Hometown: Chicago, Illinois
Pharmacy school: Drake University
Clinical interests: Emergency medicine, critical care
Hobbies: Traveling, volleyball, trying new restaurants, skydiving
Research project: Vancomycin-Induced Kidney Injury Rate Comparing Pre- and Post-Implementation of Vancomycin AUC Dosing
Why I chose The University of Kansas Health System: The University of Kansas Health System appealed to me for so many different reasons. The reverse research model allows for a unique perspective to developing and implementing research to develop patient care in our institution. As someone who has not completely decided where my clinical interests would lead me, the variety of clinical experiences and experts was an exciting prospect to help guide me to the right path. Finally, the most important component of this program is the people. From my interview to my first rotation the residency director, coordinators and preceptors have been supportive in helping me grow as both a clinician and a person.
Jenna Self
Hometown: Liberty, Missouri
Pharmacy school: University of Missouri – Kansas City
Clinical interests: Cardiology, critical care, emergency medicine
Hobbies: Reading, baking, any activity outside, board games, spending time with family and friends.
Research project: Evaluation of Prescribing Trends for Extended-Spectrum Gram-Negative Antibiotics Before, During, and After the Ceftolozane/Tazobactam Shortage
Why I chose The University of Kansas Health System: From my time as an inpatient intern at The University of Kansas Health System, I knew I wanted to continue my training here. It is an amazing learning environment with excellent preceptors, a diverse patient population, and a great selection of rotations. I am so happy that I was able to continue my training here, and I enjoy all the ways the program pushes me personally and professionally.
Emily Stohs
Hometown: Omaha, Nebraska
Pharmacy school: The University of Kansas School of Pharmacy
Clinical interests: Internal medicine, critical care, solid organ transplant
Hobbies: I love to read, watch movies, kayak, and take my dogs to the park.
Research project: Evaluation of Treatment-Dose Enoxaparin in Morbid Obesity
Why I chose The University of Kansas Health System: As a previous pharmacy intern within The University of Kansas Health System, I knew that I would be provided with challenging opportunities and learning experiences as a resident. It was important to me to be involved in a residency program that had a wide variety of practice areas that provided the best care to patients with multiple disease states and complex medical conditions. I am looking forward to continuing my education and learning from a multi-disciplinary team at The University of Kansas Health System.
Stacey Thomas
Hometown: Chicago, Illinois
Pharmacy school: University of Washington - Seattle
Clinical interests: Ambulatory Care, Cardiology, Internal Medicine, Solid Organ Transplant
Hobbies: Hiking, traveling, football (Go, Chicago Bears!), standup comedy, hanging out with my dog and cat, watching Game of Thrones and Curb Your Enthusiasm
Research project: Impact of Pharmacist-Driven Valganciclovir Management on Incidence of Cytomegalovirus in Post-Renal Transplant Recipients
Why I chose The University of Kansas Health System: I chose the health system because I wanted to work in a large academic medical center that served a diverse patient population and offered a wide range of experiences in both acute and ambulatory care, so I could develop a strong foundation as a clinical pharmacist. After speaking with the staff and current residents on my interview day, I knew the health system would provide me with the challenging but supportive environment that I strongly desired in a residency program.
Alex Wallace
Hometown: Franklin, Tennessee
Pharmacy school: University of Tennessee Health Science Center
Clinical interests: Psychiatry
Hobbies: Hanging out with my dog and husband, college football Saturdays and reading
Research project: Granulocyte Colony Stimulating Factor Use Post-Transplant and Occurrence of Acute Graft Versus Host Disease in the First 100 Days
Why I chose The University of Kansas Health System: I knew interview day that The University of Kansas Health System was the perfect fit for me. The patient population is diverse and challenging, so every day I am exposed to new things and continually learning. Pharmacists are an integral member of the medicine team and our recommendations are valued. Most important, the preceptors and leadership offer support and encouragement to residents as we start on our professional journey. Residents truly become a member of the pharmacy family here.
Becca Zodrow
Hometown: Austin, Arkansas
Pharmacy school: University of Arkansas for Medical Sciences
Clinical interests: Oncology, cardiology and critical care
Hobbies: Spending time with family, trying all the amazing restaurants KC has to offer, reading and watching football
Research project: Characterization of Antibiotic Prescribing for Common Infectious Disease States at Hospital Discharge
Why I chose The University of Kansas Health System: For me, the ideal residency program was one that would allow me to practice at a large academic medical center, serve a dynamic and complex variety of patients and learn from high-achieving preceptors. Additionally, I desired a program that had many PGY1 positions and offered a robust catalogue of PGY2 programs. Furthermore, I wanted to learn in a program that gave me confidence I would be practicing pharmacy at a competitive level and would support me through my year of growth. The University of Kansas Health System not only met my expectations but exceeded them.
The PGY1 pharmacy residency learning experience
The specific program for each resident varies based upon the resident's goals, interests and previous experience. However, all residents are required to complete learning experiences in core subject areas considered essential to the pharmacy practitioner. A broad range of elective learning experiences is available to permit the resident flexibility in pursuing individual goals.
Additional learning experiences aimed at producing a well-rounded pharmacist include the development and completion of a research project related to pharmacy practice, development of oral and written communication skills through various activities including grand rounds presentations, boosting patient education skills, participation in various departmental administrative committees and practice in various pharmacy areas throughout the health system.
Core learning experiences
Orientation
Clinical staffing area* (6 weeks)

1st rotation after orientation and training experience is in resident's clinical staffing area to support transition from orientation to learning experiences.

Acute care* (5 weeks)
Ambulatory care (5 weeks)

Clinics available are listed in detail on the PGY2 Ambulatory Care Pharmacy Residency website.

Critical care (5 weeks)

Includes participation in code response team

Clinical research (3 weeks plus longitudinal)
Advanced independent practice (AIP)* (6 weeks)

PGY1 pharmacy residents will participate in a 6-week advanced independent practice (AIP) rotation. The resident will complete 4 weeks of rotation with a preceptor. Then, for 2 weeks, the resident will practice independently as the clinical pharmacist for that service.

3 electives (4 weeks each)

1 elective must be in a direct patient care area

Service commitment (longitudinal)

PGY1 residents cover clinical pharmacist shifts in one of the following areas of practice: pediatrics, internal medicine or cardiology.
Staffing requirement includes every other weekend,1 evening shift every other week, 1 major holiday and 2 minor holidays.
All residents have approximately 1 week-long block off in December.
*1 acute care rotation must be in a general practice area (cardiology or internal medicine) and 1 must be in a specialty acute care area. These requirements are met through the clinical staffing area rotation, acute care rotation and AIP rotation.
Orientation
June through mid-July: Hospital and pharmacy department orientation and training
Mid-July through mid-August: Staffing rotation on selected clinical team
Acute care
Internal medicine
Cardiology
Specialty care
Adult hematology/oncology
Bone marrow transplant
Cystic fibrosis
General pediatrics
Neonatal ICU
Neurology
OR/Surgery
Pulmonary hypertension
Psychiatry
Rehabilitation
Solid organ transplant
Ambulatory care
Variety of clinics available in primary care and specialty care
See PGY2 Ambulatory Care Pharmacy Residency website for rotation areas
Critical care
Surgical ICU (Level I Trauma Center)
Medical ICU
Transplant ICU
Neurosurgical ICU
Elective learning experiences*
Emergency department
Infectious diseases/antimicrobial stewardship
Palliative care
Pharmacy informatics
Poison Control Center/toxicology
Transitions of care
Others available upon request
*Learning experiences from other categories can be chosen as electives.
Additional pharmacy education and leadership opportunities
Residents are encouraged to participate in local and national pharmacy organizations such as GKCSHP, KCHP, ASHP, ACCP.
Residents are matched with a clinical coach for the year who works directly with the resident and residency program leadership to support the resident's successful completion of their residency.
University of Kansas School of Pharmacy offers a teaching certificate for local residents that residents are invited to participate in.
Residents participate in the education and precepting of pharmacy students and serve as co-preceptors for pharmacy students on clinical rotations.
Application information
Informational sessions
Virtual recruitment events will be held October-December. Details and links to these events can be found on our social media accounts (below) or by emailing the program contacts.
Requirements
PhORCAS residency program application
Letter of intent
Curriculum vitae
College transcripts
3 letters of recommendation
Supplemental materials as outlined in the ASHP residency program directory
Deadlines
All application materials must be received via PhORCAS by due date listed on ASHP residency program directory.
Must have a valid pharmacy license in the state of Kansas within 90 days of the start of residency.
National matching services (NMS) code: 143313
We are an equal employment opportunity employer without regard to a person's race, color, religion, sex (including pregnancy, gender identity and sexual orientation), national origin, ancestry, age (40 or older), disability, veteran status or genetic information.
Related links