Skip Navigation
Oncology Pharmacy Residency
Oncology Pharmacy Residency
The oncology pharmacy practice residency at The University of Kansas Health System provides residents with the skills and knowledge to become competent oncology/hematology pharmacy practitioners. The focus of the residency program is adult hematology and oncology, with experiences in hematopoietic stem cell transplantation and ambulatory oncology practice settings.
Residency program purpose statement
The purpose of the oncology pharmacy residency program – designed for second-year postgraduates (PGY2) – centers on the development of the knowledge, attitudes and skills needed to become a well-rounded oncology practitioner able to successfully practice in many different settings. It focuses upon development of special competence in applying pharmacotherapeutic intervention in cancer patients. This residency will provide educational and training experiences for pharmacists in the fundamentals of oncology pharmacy practice in an integrated healthcare system. Through various clinical, practice management and pharmaceutical practice training segments, the residency instills a philosophy of practice that embraces the concept that pharmacists must be accountable for optimum drug therapy outcomes and act as leaders in advancing care of patients.
Length of program: 12 months, starting early July
Number of positions: 3
Current benefits
Annual salary: $48,000
Benefits include: PTO, paid holidays, health/dental/life/liability insurance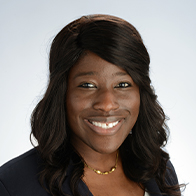 Tola Adebanjo, PGY-2: Oncology
Pharmacy school: The University of Maryland Eastern Shore School of Pharmacy
PGY-1: The University of Kansas Health System
Clinical interests: Hematology/oncology
Hobbies: Running, singing, crocheting
Research project: Characterization of Colorectal Cancer In Young Patients (< 50 years) at a Single Academic Institution
Why I chose The University of Kansas Health System: I chose The University of Kansas Health System for its continuous growth as an academic medical center and the degree of incorporation of pharmacy services throughout the health system.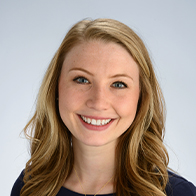 Gretchen Junker, PGY-2: Oncology
Hometown: Batesville, Indiana
Pharmacy school: Butler University
PGY-1: Baptist Health Louisville
Clinical interests: Hematology/BMT
Hobbies: Baking, reading, traveling and trying new restaurants
Research project: Evaluation of Transitioning Reduced Intensity and Myeloablative Preparative Regimens to the Outpatient Setting
Why I chose The University of Kansas Health System: I loved all the people I met during my interviews. They were all so genuine and excited to talk about the health system. The health system also has a great oncology program and I wanted to be able to train at a place I knew I would get a great, well-rounded experience.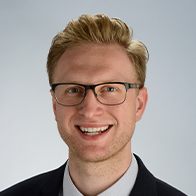 Austin Kurkowski, PGY-2: Oncology
Hometown: Plainfield, Indiana
Pharmacy school: Purdue University
PGY-1: The University of Kansas Health System
Clinical interests: Heme/BMT
Hobbies: Photography, cooking, hiking
Research project: Safety of Inactivated Vaccines in Cancer Patients Receiving Immune Checkpoint Inhibitors
Why I chose The University of Kansas Health System: I came to The University of Kansas Health System (and stayed here) because every person in this organization pursues excellence. We offer comprehensive clinical rotations and have preceptors focused on your personal and professional development. I wanted to be a part of a cancer care department that is driven by providing preeminent patient care and improving health outcomes.
The oncology pharmacy residency learning experience
Our cancer center, The University of Kansas Cancer Center, is one of only 71 National Cancer Institute-designated cancer centers in the nation. It has been NCI-designated since 2012. The cancer program has also been recognized each year since 2011 as one of the nation's top 50 by U.S. News & World Report.
Additional facts about the cancer center include:
More than 40 cancer care clinical pharmacists on staff
Clinical Research Center focuses on early preclinical and phase I trials
Accredited by the American College of Surgeons Commission on Cancer since 1934
QOPI®-certified practice
URAC accredited
More than 300 hematopoietic stem cell transplants performed annually
FACT-accredited (immune effector cell, BMT auto/allo program)
National Marrow Donor Program-accredited
Certified CAR T-cell therapy center for commercial and investigational products
Practice areas
The specialty residency in hematology/oncology is tailored to the interests and career goals of each resident. A variety of practice settings are available. Required rotations are listed below:
Orientation (1 month)
Inpatient adult hematology (1 month)
Inpatient adult acute leukemia (1 month)
Inpatient adult oncology (1 month)
Inpatient adult allogeneic hematopoietic stem cell transplant (1 month)
Outpatient adult hematopoietic stem cell transplant clinic (1 month)
Cancer pharmacy (1 month)
Outpatient gastrointestinal malignancy clinic (1 month)
Clinical research (1 month)
Inpatient adult hematology advanced independent practice (AIP) (1 month)
Elective (2-3 months)
Longitudinal oncology clinic (Begins in October)
Elective rotations
Any of the required rotations may be repeated as elective rotations. Rotations will last for 1 month unless approved by the residency director.
Elective rotations are designed to provide training in areas of interest. Examples of the options available include:
Oncology administration
Outpatient hematology clinic
Palliative care
Infectious disease
Gynecology/oncology outpatient clinic
Melanoma outpatient clinic
Cancer center community locations
Application information
Deadlines
Application deadline: December 30
Must have a valid pharmacy license in the state of Kansas prior to residency start date or July 15 at latest.
Checklist for application
Photo
Letter of intent

Topics you may want to consider: Why you want to pursue this particular residency, why you have chosen our program, and personal goals that you feel the program would help you accomplish

Curriculum vitae
College transcripts
3 letters of recommendation and/or PhORCAS form
Application for employment: View job postings
National matching services (NMS) code: 618660
Related links