Skip Navigation
Pharmacy Informatics Residency
Pharmacy Informatics Residency
The University of Kansas Health System offers a 25-month post-PharmD training program specializing in health system pharmacy informatics. The first year, focusing on pharmacy practice, is an organized, directed, postgraduate training program that centers on development of the knowledge, attitudes and skills needed to pursue rational drug therapy. The second year will build on clinical and leadership skills developed in year 1, focusing on patient-centered specialty training in health system pharmacy informatics.
Residency program purpose statement
The residency serves to provide postgraduate training in the provision of direct patient care to multiple patient populations. Residents will develop effective written and verbal communication skills to provide education to, and interaction with, patients, students and a multidisciplinary team of healthcare providers. To help develop leadership skills, in preparation for their own clinical pharmacy practice, the resident will demonstrate and continue to develop their leadership skills through professionalism and focusing on quality improvement.
The purpose of the informatics program is to develop the skills and knowledge necessary for enhancing medication-use processes across the continuum of care through use of health information technology. Experiential training opportunities in informatics fundamentals, pharmacy automation, clinical decision support, data analytics, project management, end-user training, and leadership and management are key components of this program. This 2-year program builds on the foundational skills learned through a postgraduate year-1 (PGY1) pharmacy practice residency, combining clinical skills and knowledge with effective use of health information technology to positively impact the safety, quality and efficiency of pharmacy practices.
Length of program: 25 months
Number of positions: 1
Current benefits
Annual salary: $48,000
Other benefits include PTO, paid holidays, health/dental/life/liability insurance
Contact us
The University of Kansas Health System
Pharmacy
4000 Cambridge St., Mailstop 4040
Kansas City, KS 66160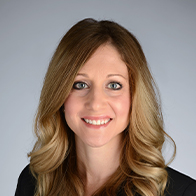 Informatics residency director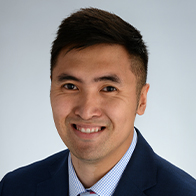 John Ho, PGY2: Informatics
Hometown: Portland, Oregon
Pharmacy school: Oregon State University/Oregon Health & Science University
Clinical interests: Oncology, Infectious diseases, surgery
Hobbies: Playing disc golf, collecting Pokémon cards and sneakers, eating Andy's Frozen Custard
Research project: Implementation of Disease State and Patient Outcomes Tracking Tools within Epic's Specialty Pharmacy Navigator at a Large Academic Health System
Why I chose The University of Kansas Health System: The progressive and innovative nature of pharmacy practice at The University of Kansas Health System is what initially attracted me to the program. The University of Kansas Health System program met all the aspects I was looking for in a residency program, including the wide range of unique rotational opportunities in a multidisciplinary environment, the robust informatics presence in an integrated health system and the extremely welcoming staff that would help me reach the professional competency I envisioned for myself. Ultimately, I felt a strong sense of community and family, and I'm exceedingly excited to jumpstart my informatics career at The University of Kansas Health System.
The pharmacy informatics residency learning experience
Year 1
Orientation – hospital and pharmacy (5 weeks)
Central and transitions of care staffing and training (3 weeks)
Acute care (6 weeks)
Ambulatory care (4 weeks)
Critical care (5 weeks)
Advanced independent practice (6 weeks)

PGY1 pharmacy residents will participate in a 6-week advanced independent practice (AIP) rotation. The resident will complete 4 weeks of rotation with a preceptor, and then for 2 weeks the resident will practice independently as the clinical pharmacist for that service. This rotation can be in either an acute care or a critical care service.

Informatics orientation and medication management (6 weeks)

Epic Willow Inpatient Certification will be obtained

Medication safety and formulary management (6 weeks)
Elective (6 weeks)
Year 2
Inpatient EHR management (6 weeks)
Ambulatory electronic health record (EHR) management (4 weeks)

Optional Willow Ambulatory proficiency

Oncology and infusion services EHR management (4 weeks)

Optional Beacon proficiency

Operations and automation (5 weeks)
Clinical decision support (4 weeks)
Quality outcomes and administration (4 weeks)
Pharmacy informatics leadership (6 weeks)
Lean management principles (longitudinal)
Reporting and analytics (6 weeks)
Elective (6-8 weeks)
Healthcare informatics certificate

Residents will complete a healthcare informatics certification program, such as that offered through ASHP, during the second year of residency, paid for by The University of Kansas Health System. This will help introduce high-level healthcare informatics topics
Application requirements
PhORCAS residency program application
Letter of intent
Curriculum vitae
College transcripts
3 letters of recommendation
Supplemental materials

Essay questions

Describe how you think pharmacy informatics impacts patient care
What do you hope to gain from completing this residency program
Think of someone really close to you (parent, sibling, spouse, etc.). What 3 words or phrases would they use to describe you?

Example of a project completed on a rotation (PowerPoint, poster document)

Application for employment
ASHP resident matching program registration
Deadlines
All application materials must be received by the date listed on the ASHP directory
Must have a valid pharmacy license in the state of Kansas prior to residency start date or by July 1
Important dates after completion of match process
Early June: Residency orientation
Early June: Resident meet-and-greet
National Matching Services (NMS) code: 272520
We are an equal employment opportunity employer without regard to a person's race, color, religion, sex (including pregnancy, gender identity and sexual orientation), national origin, ancestry, age (40 or older), disability, veteran status or genetic information.
Related links