Skip Navigation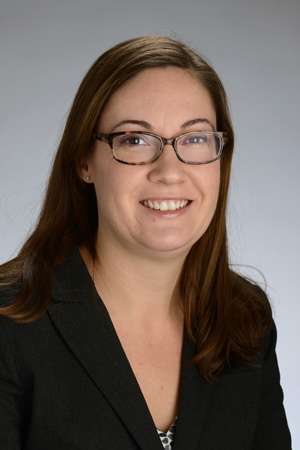 Eickmeyer, Sarah MD
Rehabilitation Medicine
Eickmeyer, Sarah MD
Rehabilitation Medicine
Languages: English
About Me
As a Physiatrist, Dr. Eickmeyer strives to help each patient maximize function so that they may return to their personal, family and work roles. She helps patients set individual goals and works with the rehabilitation team to achieve a personalized rehabilitation plan. Dr. Eickmeyer is the Medical Director of Inpatient Rehabilitation Services at the acute inpatient rehabilitation unit.



Insurance Accepted
If you are enrolled in a managed care plan (HMO, PPO or POS), your treatment at The University of Kansas Health System in Kansas City may be covered by insurance. To verify if you're eligible for treatment at our health system, reference the following information:
Credentials
Certifications
Board Certification

Physical Medicine & Rehabilitation

Electrodiagnostic Medicine

Subcertification

Brain Injury Medicine
Education & Training
Residency

McGaw Medical Center-Northwestern University-Chicago

Medical School

Northwestern University
Locations
1. The University of Kansas Hospital

Marc A. Asher, MD, Comprehensive Spine Center
4000 Cambridge St., BHG280
Kansas City, Kansas 66160

OFFICE HOURS

Mon

8:00 a.m. - 4:30 p.m.

Tues

8:00 a.m. - 4:30 p.m.

Wed

8:00 a.m. - 4:30 p.m.

Thur

8:00 a.m. - 4:30 p.m.

Fri

8:00 a.m. - 4:30 p.m.

Sat

Closed -

Sun

Closed -

4000 Cambridge St.
Kansas City, KS 66160
MyChart
This physician uses MyChart – an online health management tool that connects you with your doctor's office. With MyChart, you get direct, online access to portions of your electronic medical record. You can also schedule an E-visit, ask your doctor a question, refill prescriptions, pay your bill and more. Sign up for MyChart now to get started.