Skip Navigation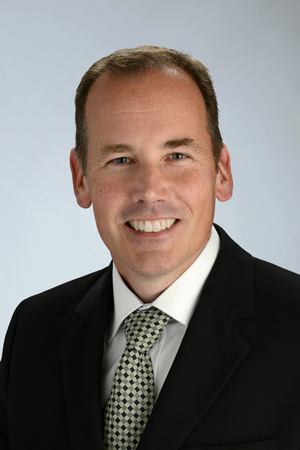 Rouse, David MD
Otolaryngology
Rouse, David MD
Otolaryngology
Languages: English
About Me

David Rouse, MD, is a graduate of the University of Missouri School of Medicine and completed residency with the University of Kansas Medical Center. He is board-certified in otolaryngology – head and neck surgery and facial plastic and reconstructive surgery.

After more than a decade in private practice, Dr. Rouse joined our academic medical center to bring the most innovative surgical expertise to our community-based practice model. His interdisciplinary approach has resulted in strong outcomes for thyroid and parathyroid surgeries, Mohs reconstruction, facial fracture repair, head and neck cancer, sinus disease and all other aspects of the otolaryngology scope of practice. Dr. Rouse's expertise will expand general otolaryngology services to include care at the Corporate Medical Plaza location in Overland Park, Kansas.

"I look forward to providing my patients with options beyond the private practice setting," Dr. Rouse said. "From surgical sleep apnea techniques such as Inspire therapy to subspecialty collaboration, nowhere else in the region will you be able to see a community-based provider with this interdisciplinary care model."

A native of Kansas City, Dr. Rouse takes pride in caring for entire families. A founding member of the Unifed FC soccer club, a 501c3 organization working with at-risk youth, he is actively involved in our community. He and his wife of 22 years have three children.
Insurance Accepted
If you are enrolled in a managed care plan (HMO, PPO or POS), your treatment at The University of Kansas Health System in Kansas City may be covered by insurance. To verify if you're eligible for treatment at our health system, reference the following information:
Credentials
Certifications
Board Certification

Otolaryngology
Education & Training
Residency

University of Kansas Medical Center

Medical School

University of Missouri-Columbia

Internship

University of Missouri-Kansas City
Locations
1. Corporate Medical Plaza

10787 Nall Ave.
Suite 220
Overland Park, KS 66211

OFFICE HOURS

Mon

8:00 a.m. - 5:00 p.m.

Tues

8:00 a.m. - 5:00 p.m.

Wed

8:00 a.m. - 5:00 p.m.

Thur

8:00 a.m. - 5:00 p.m.

Fri

8:00 a.m. - 5:00 p.m.

Sat

Closed -

Sun

Closed -

2. Medical Pavilion

2000 Olathe Blvd.
Level 3C
Kansas City, KS 66160

OFFICE HOURS

Mon

8:00 a.m. - 4:30 p.m.

Tues

8:00 a.m. - 4:30 p.m.

Wed

8:00 a.m. - 4:30 p.m.

Thur

8:00 a.m. - 4:30 p.m.

Fri

8:00 a.m. - 4:30 p.m.

Sat

Closed -

Sun

Closed -
MyChart
This physician uses MyChart – an online health management tool that connects you with your doctor's office. With MyChart, you get direct, online access to portions of your electronic medical record. You can also schedule an E-visit, ask your doctor a question, refill prescriptions, pay your bill and more. Sign up for MyChart now to get started.